Monitoring who visits your website and when, and being able to do something with that, is obviously very important for many companies. However, all kinds of built-in tools in browsers make this increasingly difficult. With the solutions of the Dutch TraceDock you can do this. Today CM.com, a Dutch company focusing on Conversational Commerce, announces that it will acquire TraceDock.
CM.com has been around for quite a while. The company was founded in 1999, exactly twenty years before TraceDock, which thus still has start-up status. CM.com started by offering an SMS service to get and stay in touch with your customers. In the meantime the company has also become active, after several takeovers, in the world of ticketing and payments. The marketing platform from CM.com connect the data that becomes available from these components in order to obtain new customer insights.
TraceDock
TraceDock makes software that allows organizations to collect first-party data from their website visitors. In doing so, you are not dependent on what browser developers put in their software. These include Intelligent Tracking Prevention in Safari and Enhanced Tracking Protection in Microsoft Edge, but also ad blockers, of course. These developments ensure that the data from Google Analytics is far from complete. For marketing purposes this is far from optimal.
In addition to first-party data collection, TraceDock offers even more. It allows you to collect data without relying on cookies. That is, whether or not someone accepts cookies doesn't matter when you use TraceDock's solution. Finally, TraceDock allows for server-side transaction tracking. Google Analytics typically uses the so-called "Thank You" pages to measure transactions. These are the pages you see after you pay. This means that you are dependent on the customer's behavior. This called client-side transaction tracking leaves a lot to be desired. TraceDock gives you that control because you track on the server-side.
TraceDock complements CM.com
As mentioned above, CM.com already offered insights from data around communications and payments. Now, with the acquisition of TraceDock, first-party website data is being added. With this they are optimizing the contact with unknown website visitors.
In other words, CM.com can now provide an integrated offering to marketers. In marketing terms, this means that with this acquisition CM.com is the first Dutch communication and payment provider that lets marketers optimize the entire customer journey. It is also worth mentioning that TraceDock works according to a privacy by design approach. This means that it is fully compliant with the GDPR. Customers currently already using TraceDock include HEMA, VanMoof, Simpel, NS, KvK, Corendon, and Independer. Of course, the company also counts many marketing agencies among its customers: Merkle, Dept, ISM eCompany, Fingerspitz, IMPACT Extend and Maxlead.
Reactions CM.com and TraceDock
For the sake of completeness, here are the reactions of the CEOs of the two companies. First of all, Boris Schellekens, TraceDock's CEO: "We immediately saw a logical match in CM.com and are therefore delighted with this acquisition. The company focuses on smart, technological solutions and has a down-to-earth view of technology. Our solutions complement each other well and enable companies to get everything out of the available data. Above all, our mindset is the same: a focus on privacy, putting the interests of the customer and the user at one."
This is what Jeroen van Glabbeek, CEO of CM.com says about the acquisition: "This acquisition helps us further shape our vision of Conversational Commerce. By integrating TraceDock with our Mobile Marketing Cloud, our customers can gain more insights from first-party data. As a result, they can optimize the complete customer journey even more easily. With this integration, TraceDock will grow even further internationally than it is already doing independently."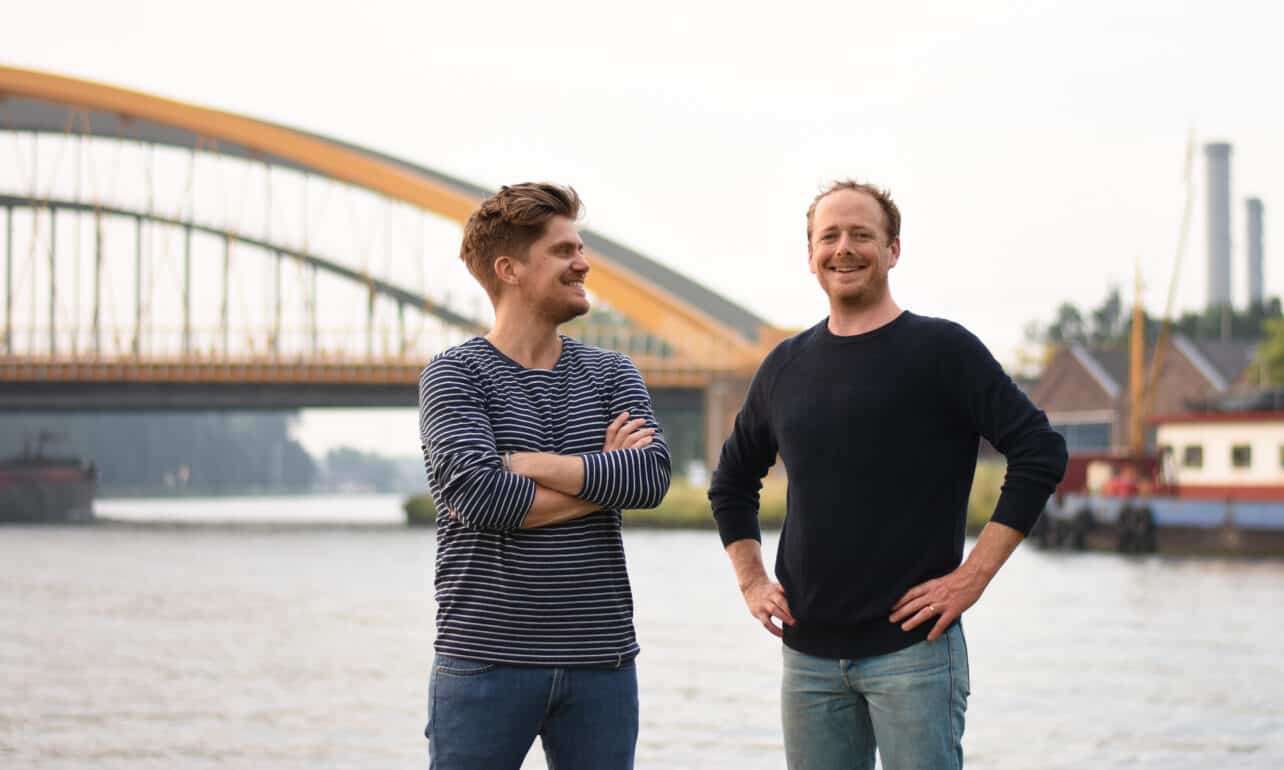 The two founders of TraceDock (Boris Schellekens and Jaap Breeuwer, see image above) are moving with TraceDock to CM.com. This is usual in this type of takeover. They will remain involved with TraceDock for at least two years and will thus join CM.com.