A screenshot has been leaked of the new tab page in future versions of Microsoft Edge. The tabs have a more personal look with information about emails and the weather.
The screenshots were shared on Twitter by user Alumia. The new tab page shows an overview of frequently visited websites, upcoming appointments, the weather and recommended documents. There is also a search bar at the top of the page.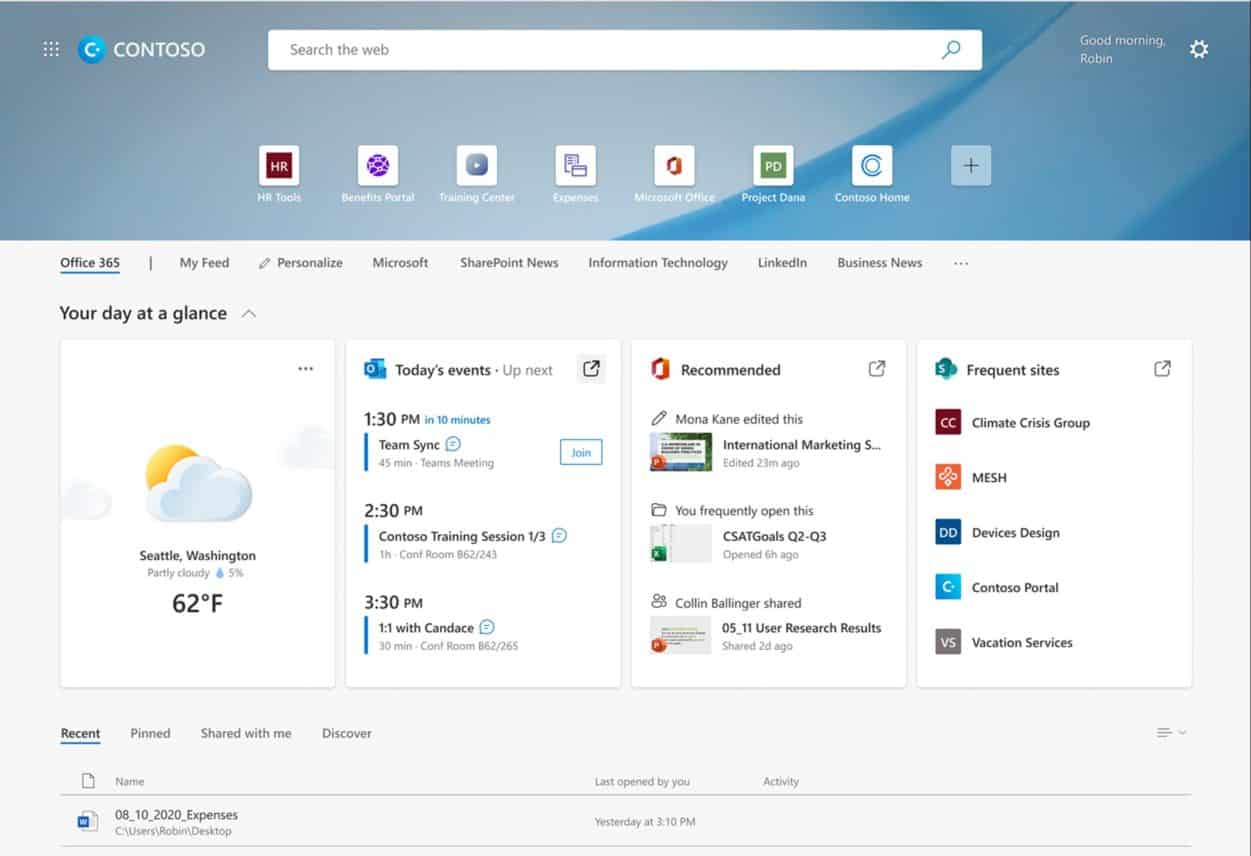 It's not clear when Microsoft is planning to release the new tab page to end users.
Microsoft is working hard to make its successor to Internet Explorer attractive to users of Windows 10. After years of using its own browser engine, Microsoft decided to make Edge run on Chromium starting in early 2020. As a result, Chrome extensions now natively run in Edge.