Microsoft Exchange Server won't get a new on-premises version until 2025. The latest version, Exchange Server 2019, will be supported throughout the coming years. This is made evident by an update in the development roadmap.
Microsoft gives the roadmap to inform on the developments of Exchange Server. During the launch of Exchange Server 2019, the tech giant announced that a new version would appear in the second half of 2021. That didn't happen. Now, more than a year later, the tech giant finally provided an update.
Security is cited as the reason for the missing update in the second half of 2021. The Exchange Server hacks by state-sponsored actors played a role.
New version in 2025
Microsoft announced that the next on-premises version of Exchange Server will be released in 2025. Until 14 October 2025, Exchange Server 2016 and 2019 will continue to be supported. After that date, the new version makes an appearance. Its name, subscription models and pricing are yet to be announced. Microsoft promised modern lifecycle management, meaning support will always be guaranteed.
In the meantime, Microsoft plans to provide Exchange Server 2019 with various updates. These include upgrades for security, authentication, new dashboards, deployment and management functionality, and more integrations for hybrid environments.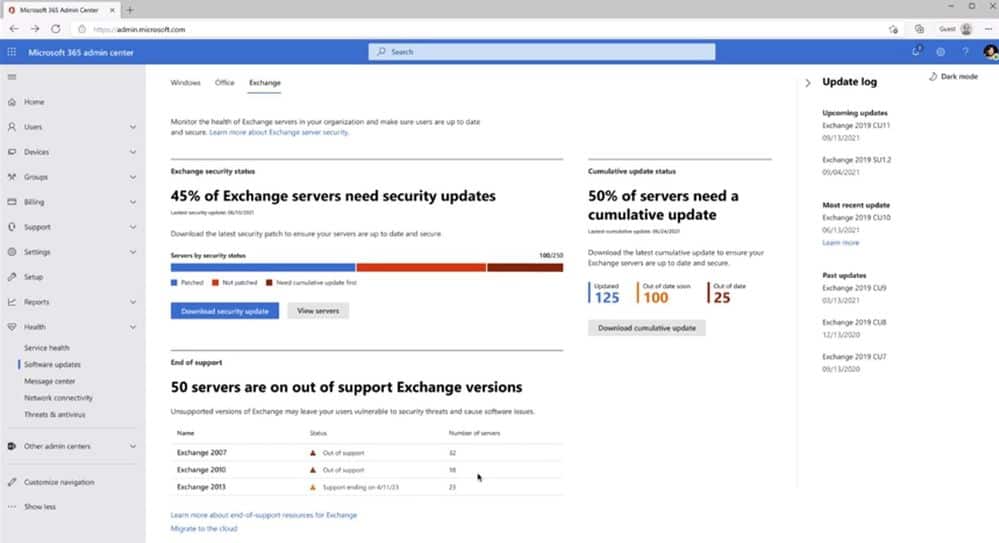 Smoother update process
It's recommended to upgrade to Exchange Server 2019 if you have not yet done so. To upgrade to the latest version, users will soon need so-called Server and Client Access licenses. According to the tech giant, the entire update process is streamlined, meaning current Exchange Server 2019 users will not have to invest in hardware or new mailboxes.