Tanium introduced Tanium Benchmark. The solution provides companies with overarching insights into the security and operational risks of connected devices.
Tanium Benchmark allows security teams to address the operational risks of devices connected to corporate networks. According to Tanium, the tool is relatively simple and cost-efficient. The solution should help prioritize operational risks, allow security experts to collaborate more effectively and ultimately take action.
Tanium Benchmark
Tanium Benchmark is supported by Tanium's XEM platform. The solution determines real-time risk scores by analyzing up-to-date data from the million customer endpoints secured by the security vendor.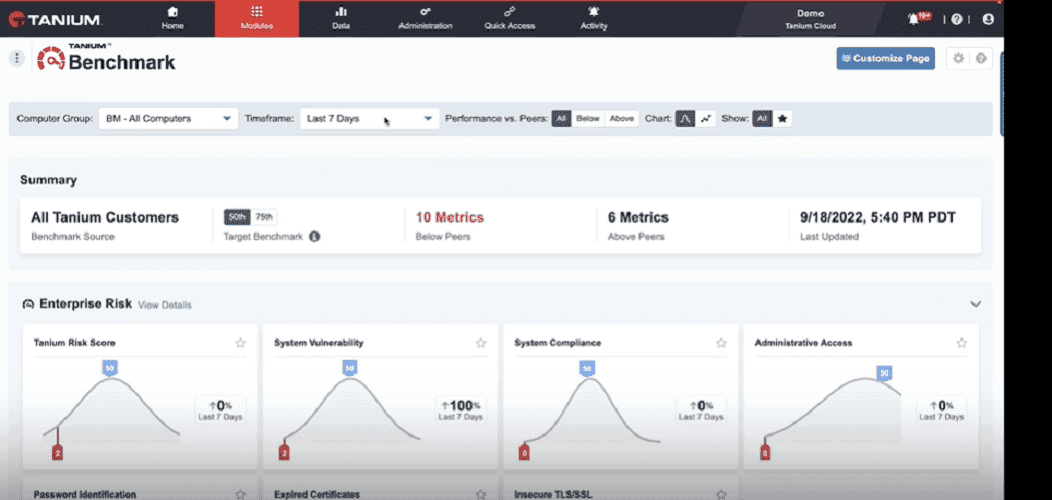 The solution compares users' endpoint measurement data with comparable data from the same industry. The solution then establishes a baseline based on the comparison for further measurement and evaluation. Tanium Benchmark also provides 'just-in-time' data with which IT administrators, risk and security teams can help management make informed decisions.
Other capabilities
Other capabilities include managing and monitoring the health of devices and proactively addressing risks based on more than 20 different metrics such as vulnerabilities, pending patches and lateral movement options. Based on this data, users can make accurate and effective decisions for improving their "risk posture.
Tip: Tanium increases relevance thanks to integrations and TaaS