A lot has happened at SAP over the last months. At a product level, the company focuses on HANA and S/4HANA. Meanwhile, the organisation is also changing with Christian Klein as CEO. The software giant has changed rapidly in just a few years. With the annual SAPPHIRE conference behind us, it is a good time to look at SAP's position.
For many companies, SAP software is crucial. They rely on Enterprise Resource Planning (ERP) to manage and streamline business processes. This includes things like order processing and inventory management. These things all run through a database, either from SAP or another vendor. SAP has designed its portfolio in such a way that targeted applications for business processes can make use of this database. The software giant can manage matters, such as Customer Relationship Management, Human Capital Management, and extensive procurement management.
Changing needs
The vendor's approach has resulted in it having a solid presence within IT strategies. Sometimes companies have relied on SAP systems for decades, while other times, companies have chosen SAP more recently. If SAP has been relied on for a long time, it is often the case that old systems are still being used. In this case, a system was put into service once years ago, and people have continued to rely on it. That may work well for companies, but it means that outdated standards are being used.
Ideally, companies should choose modern software, for which SAP offers a broad portfolio. These new cloud-based products perform better: they use more powerful infrastructure to increase performance. On the other hand, hardware and maintenance costs are reduced. In addition, newer software allows companies to meet contemporary requirements such as user-friendliness and compliance with security standards. Everything can be updated more easily than before, as cloud software is often easier to update than software running locally.
We regularly hear from SAP customers who have opted for the new cloud-based products that the newer systems work well and to their satisfaction. These include the ERP package S/4HANA and the HCM solution SuccessFactors. However, if we look at the market in a broader sense, we see that SAP has the image of vendor lock-in with a large closed platform. Companies often do not want that and prefer to choose excellent solutions for what they do. They must work independently and, if so desired, they must be able to work together. SAP does, of course, offer possibilities for this with, for example, integration services, but this has not been able to prevent newer players from making things more difficult for SAP in certain areas. Think of Salesforce (CRM) and Workday (HCM).
Simplified migration
Although ERP in the cloud is becoming increasingly popular and the advantages are real, companies sometimes consciously choose software that runs locally. For example, they manage it in-house, maintaining the necessary control over things like security and privacy. SAP respects such choices and has no intention of forcing companies to use more modern cloud software. For legacy ERP, for example, maintenance has been extended until 2030.
What SAP does do, however, is to help companies as much as possible in their move to cloud-based solutions. The company in this area mainly talks about its core products HANA and S/4HANA. HANA is the in-memory database, which handles large volumes of data and allows SAP applications to run smoothly. S/4HANA, in turn, is the ERP system that companies can deploy to manage processes as closely as possible to contemporary standards. According to SAP, the ERP package combined with the database works very well; in the past, the software supplier has claimed to Techzine that it can, for example, plan materials 20 times faster. Click the links below if you want to read more about how SAP achieves this and how both products are positioned.
Also read: SAP HANA wants to lay the hybrid data foundation for enterprises
Also Read: SAP continues to focus on ERP in cloud, on-premise remains important
To further promote the use of its core products, the German software giant introduced RISE with SAP earlier this year. This is a package for what is described as 'business transformation as a service'. RISE with SAP, therefore, comes with S/4HANA Cloud, the most modern SaaS version. The ERP package is tailored to strong standards in the customer's specific industry. Processes are adapted to fit the system, with the idea that the standards represent the best practice for the sector. RISE with SAP also offers extras, such as cloud architects to help standardise in the cloud, searching for the best cloud infrastructure and extensive process analysis using Business Process Intelligence. At the introduction of Rise with SAP, we spoke with COO S/4HANA Sven Denecken to find out how it all works exactly. You can read that article here.
RISE with SAP came when organisations were already embracing S/4HANA, but it is clear that the software giant sees a great future in it. The package should provide organisations with everything they need to make a move to ERP in the cloud. During SAPPHIRE the focus was on how the migration is simplified with the package. After all, the service was launched at the beginning of this year, so the annual event is the right time to convince companies to opt for RISE with SAP. In any case, the software giant has shown that it has a lot of faith in the total package, but it should not become just another product, and there are still some questions from users. At Diginomica, for example, associations for SAP users from different countries expressed their concerns: among other things, making a business case for the service seems difficult.
Organisational turnaround
A clear path has been mapped out at the product and technology level: modern cloud solutions are the future. However, what appears more chaotic from a distance is SAP's management and organisational situation. The software giant has been led by Christian Klein for around a year and a half now. The CEO took over from Bill McDermott at the end of 2019 together with Jennifer Morgan, but shortly afterwards became the sole CEO.
McDermott's shoes are big ones to fill. McDermott is seen as an excellent salesman in enterprise IT. He had become the face of SAP. That is clever in a company like SAP because you also have to deal with the influence of founder Hasso Plattner. Besides his sales skills, McDermott excelled in realising growth, for which he regularly made billion-dollar acquisitions.
Klein has not yet impressed as McDermott did in his tenure. Klein obviously brings with him competencies, characteristics and qualities that SAP can use. He brings new energy, has a lot of knowledge about financial matters and truly knows SAP because of his years of service. Still, Klein has not shown the personality of McDermott, who showed a kind of invincibility in his speeches. Klein is very different in that respect, even though he also comes across as confident and leaves a very calm impression.
Klein differentiates himself from McDermott, among other things, by making fewer acquisitions. This is also supported by Plattner, who made clear that he was not entirely happy with the many acquisitions. A little less acquisition is not a bad idea because acquiring a lot of software through acquisition also means that it has to be integrated into the portfolio. For example, the previously acquired Qualtrics has already entered the stock market. So far, therefore, there has been one large acquisition, Signavio. With this, the software giant is acquiring technology for automating business processes.
Secondly, it is striking that SAP has been involved in many peripheral issues since Klein took over. He sometimes seems to miss the core of SAP, managing and streamlining processes. For example, Klein never stops talking about climate and sustainability. That's not a bad thing in itself, but you sometimes forget that you're listening to a tech CEO because of the big focus. Klein wants SAP systems to support the fight against global warming by making changes to business processes. However, climate change is a global problem, which many people want to do something about, but it also requires an international approach. From this perspective, it makes more sense for an IT supplier to focus less on this. Certainly because SAP is active in sectors where tackling climate change is difficult and where international agreements and approaches are the solutions. The question is how far Klein will turn words into action. Ultimately, he has not said SAP will stop selling products to companies in polluting industries like oil and gas and transport.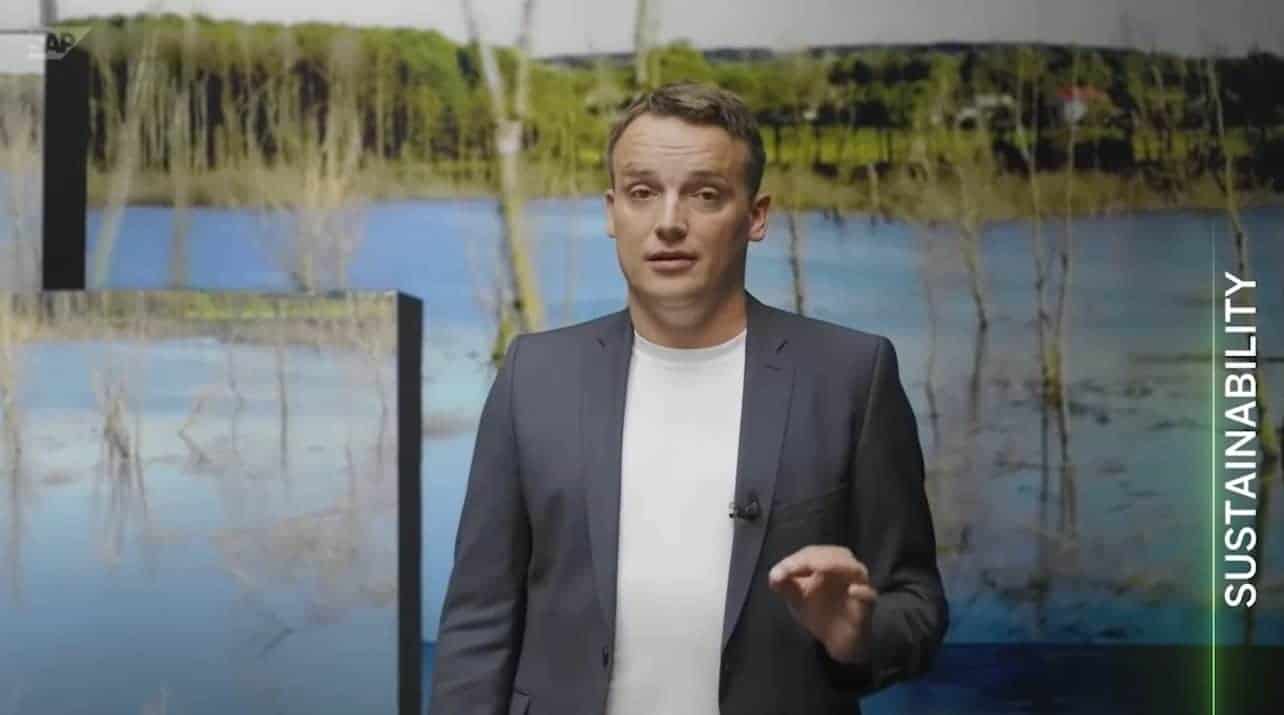 What will management look like?
Apart from the management culture that Klein is creating, it is also desirable to create stability in executive positions. We already wrote about the pressure a year and a half ago, and once again, SAP appears to be having trouble retaining top executives. In addition to the departure of co-CEO Morgan at the beginning of 2020, this year Chief Marketing Officer Alicia Tillman and product manager Gerrit Kazmaier (an important person for database strategy), among others, has left the company. However, stability in this area is desirable because regularly appointing new executives also means new visions and directions. This should not happen too often within an organisation.
There is also the question of what Hasso Plattner will do. He was supposed to step down in 2022, but the founder told the German Handelsblatt that he might stay longer. Plattner may stay longer to integrate the various SAP solutions further, which is necessary due to the many acquisitions made in recent years.
In that respect, exciting times are ahead for SAP. At the product level, it is clear that the software giant wants to move more companies towards more modern cloud solutions. On the other hand, there are questions about its management structure. In his first year and a half as CEO, Klein did not make a great impression, and there is also the question of what Plattner will do. It remains to be seen which steps will be taken, and if those are steps in the right direction.