In a move to help users identify legitimate senders versus impersonators on its platform, Google is set to introduce blue checkmarks next to select senders' names on Gmail, according to an announcement by the tech giant on Wednesday.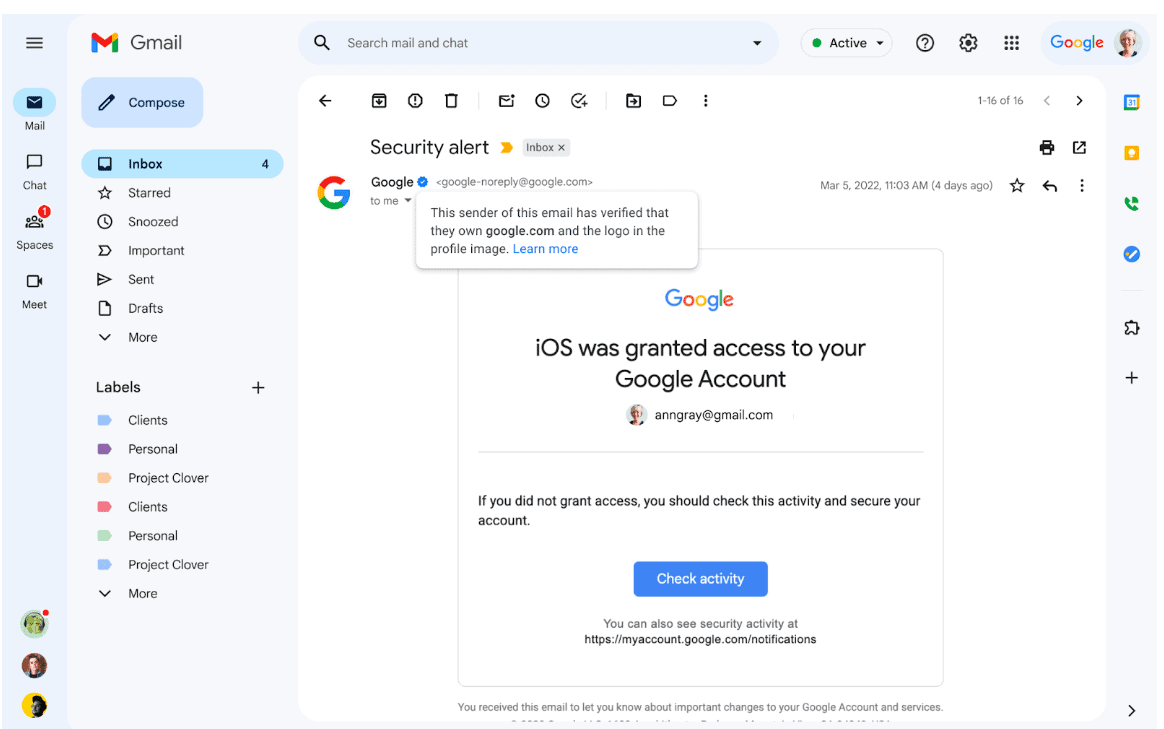 The blue checkmarks will be added to companies that have already adopted Gmail's existing Brand Indicators for Message Identification (BIMI) feature. BIMI requires senders to use strong authentication and verify their brand logo to display it as an avatar in emails.
This latest update will enable users to identify messages from legitimate senders and differentiate them from impersonators.
Almost every platform has checkmarks these days
The blue checkmarks have garnered attention recently because of the ongoing saga around Twitter's verification process. It all started when the social media giant, owned by Elon Musk, began selling verification.
Recently, Twitter officially removed its legacy blue checkmarks, while a glitch briefly brought them back for some users who updated their bios. Twitter isn't the only service that provides blue checkmarks, however. YouTube, Pinterest, TikTok, and several other digital platforms have their own versions of verification.
In March, Meta followed in Musk's footsteps and launched paid verification checkmarks, while LinkedIn recently introduced its own verification badges.
Coming soon
In a blog post, Google wrote, "Strong email authentication helps users and email security systems identify and stop spam and also enables senders to leverage their brand trust. This increases confidence in email sources and gives readers an immersive experience, creating a better email ecosystem for everyone."
When users hover over the blue checkmark icon next to a sender's name, they will see a brief message indicating that the sender has verified that they own the domain and logo in the profile image.
The blue verified checkmarks are rolling out starting today across both Workspace and personal Google accounts, and users will likely start seeing them soon.
Also read: Twitter's Blue Check service worries EU privacy regulator