Apple officially announced iOS 14 at the online edition of its developer event WWDC. The latest version of the operating system will include App Clips, new Apple Maps features and a smarter Siri, and more.
A new addition to the operating system is the App Library which automatically combines and organizes all installed applications in a comprehensive overview. It is now possible to add widgets to the home screen, like weather reports or sports results. Users can easily change the size, shape and display format. Widgets can also be added to a Smart Stack, a feature that scrolls through your widgets throughout the day to show useful updates.
Siri is even smarter
Siri receives many new features, including a more compact interface. When users call up Siri, a coloured ball appears at the bottom of the screen. The AI-assistant can answer more complex questions and knows twenty times more facts than in the previous version of iOS. It is now also possible to ask Siri to send a voice message, and the dictation function now uses the same voice recognition AI as Siri.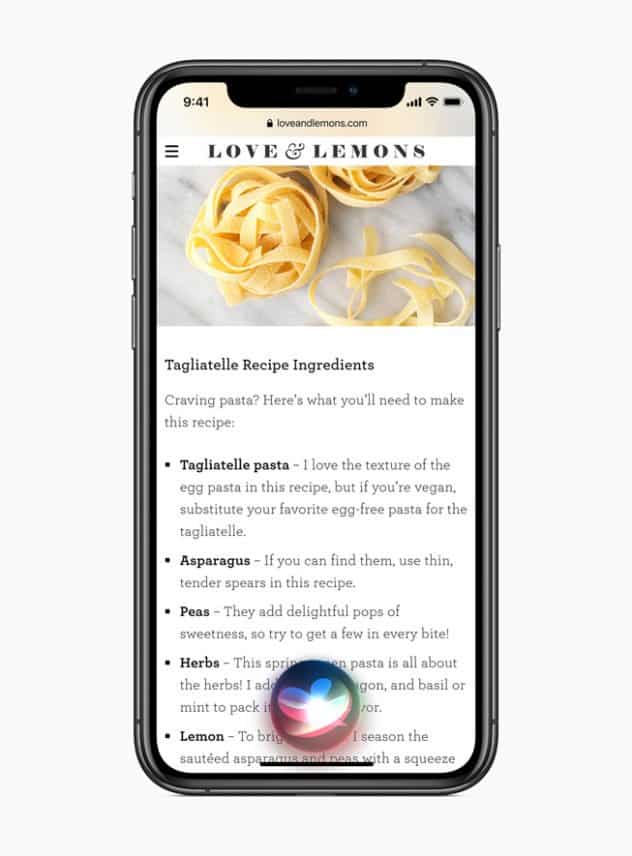 Siri's language AI is used in the Translate application that uses machine learning to translate in real-time between 11 different languages. If you are offline, you can still use this function.
Apple Maps
Apple Maps gets a new Guides feature that allows users to see nearby locations recommended by other people. The new feature also enables users to add bookmarks of their favourite locations. Bicycle routes are also added. Owners of electric cars will love the new feature that tells iOS 14 where to find charging stations.
The iPhone also gets picture-in-picture video, enabling users to watch a video while using other apps.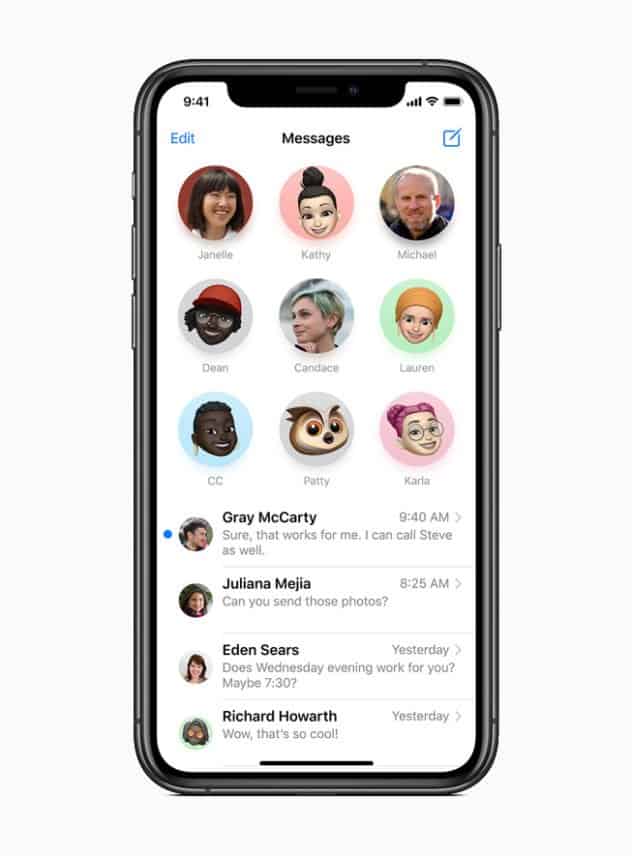 The revamped Messages app allows users to pin important conversations. These chats appear as large circles at the top of the app. Group conversations now have in-line responses, allowing users to respond to an answer without annoying the rest of the group. You can now also use Mentions to tag people in a reply to get their attention.
App Clips
App Clips are minimal, pop-up apps that can be used for small tasks without having to download the entire application. For example, it is possible to scan a QR code in a restaurant to open a menu application to order and pay. As soon as the transaction is done, the pop-up application disappears. These App Clips are smaller than 10MB and can be found in the App Library.
In July the first public beta of iOS 14 will be announced, and the operating system is expected to be released in the fall.