Microsoft introduced Viva Sales. The solution helps employees achieve better sales results through integrations with Microsoft 365, Teams and CRM solutions.
According to Microsoft, the solution ups the conversion rate of prospects to sales. Viva Sales collects various data about prospects from MS 365 and MS Teams. Data no longer needs to be manually collected from Microsoft's various systems.
Subsequently, built-in AI functionality provides various insights. It also proposes a step-by-step plan for closing the deal. In addition, sales personnel gets access to complete historical overviews and customer contact information. Finally, Viva Sales ensures that managers get the right insights into how the sales progress of their employees is going.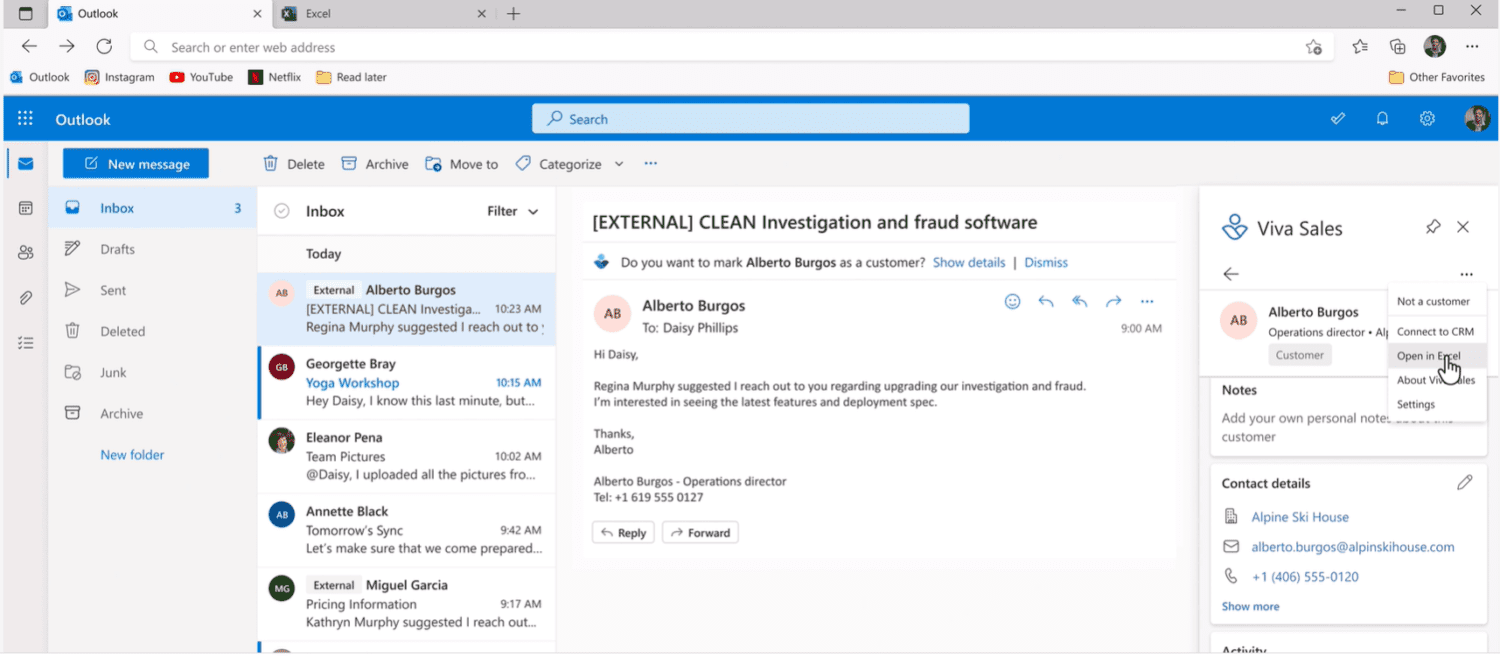 Microsoft Viva Sales
Microsoft Viva Sales will be available in the fourth quarter of this year. The solution is part of Microsoft Viva, an employee experience platform. Viva provides a single environment for employees' daily activities. The central environment is made possible by various integrations with Microsoft 365.
Learning is key: Viva presents its functionality together with general tips and tricks. For instance, Viva Insights, one of the platform's modules, provides advice on the most effective ways of preparing and hosting a meeting.