Google introduces new features for Google Classroom and Google Meet to help schools with online classes. The features were unveiled during Google's School Anywhere online event.
Students using Google Classroom now have a new widget on the Classes page that shows them which classes are scheduled, which projects are missing and what has been graded. In addition, educators can send their students a link to invite them to their class.
Educators using the free version of Google for Education can now use five originality reports (plagiarism checks) per class instead of three. G Suite Enterprise for Education customers have unlimited access to originality reports. Classroom will soon be available in 10 new languages, supporting a total of 54 languages.
Google Meet
In September, the beginning of the new school year, Google Meet will feature a new 7×7 tiled grid that will allow 49 people to participate in a meeting. Google Jamboard, a digital whiteboard, will also be integrated in Meet. In addition, administrators will be given new options including the ability to: choose who can participate first in a meeting (such as a teacher), turn off the chat feature in a meeting and end the meeting for all participants.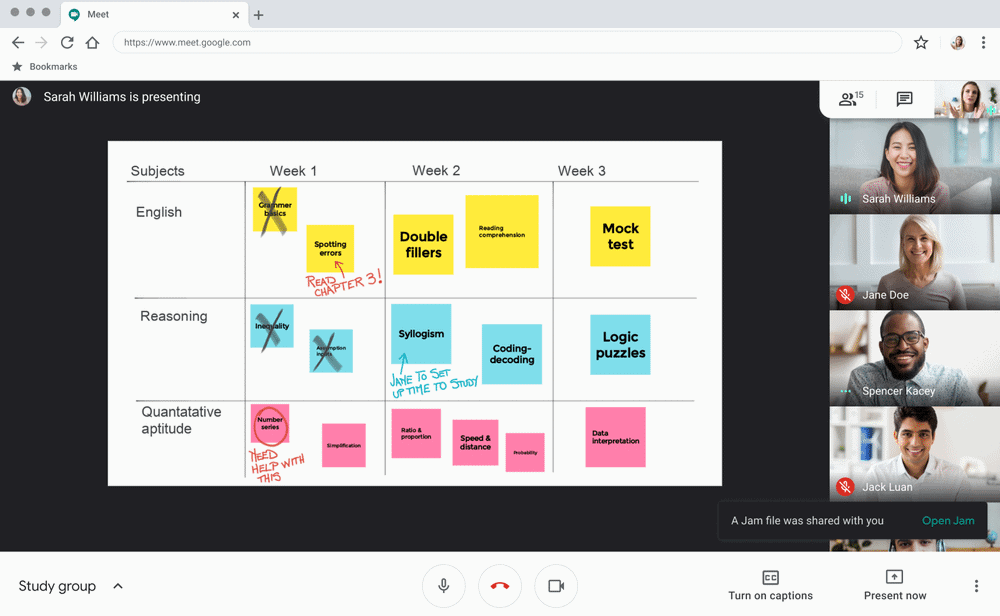 In October, features will be added that allow users to add their own background or blur their background if they require more privacy. G Suite Enterprise for Education customers can now also keep track of attendance and split a meeting into smaller groups for working in groups.
Assignments
Educators who do not use Classroom or Meet can now use Google Assignments, an application for learning management systems (LMS) that allows teachers to distribute, analyse and grade school work more quickly. LMS helps to manage the learning process within a school or organisation.
Tools for parents
Google is also introducing the Tech Toolkit for Families and Guardians. With this toolkit, parents and guardians can gain insight into what technology their children are using in online classes. The new way to attend school can sometimes be overwhelming as a parent or guardian.
School accounts can now also be added to ChromeOS, giving students access to Classroom while parents can keep an eye on them through Family Link.