Google has announced the Document AI Platform. The tool uses artificial intelligence and makes allows computers to automatically read documents like forms and import them into other databases.
According to Google, the Document AI Platform will save many companies a lot of manual work. Proceedings like processing forms and manually typing them into a database are a thing of the past.
Read PDFs
The tool can handle both digital and physical documents, like PDF files, for example. It can automatically detect what kind of data is on the form and thus easily import those into a database.
Google shows two examples of the feature: an American tax form and an invoice. The various fields in the documents are transferred onto a table with values such as 'name', 'date' or 'invoice number'.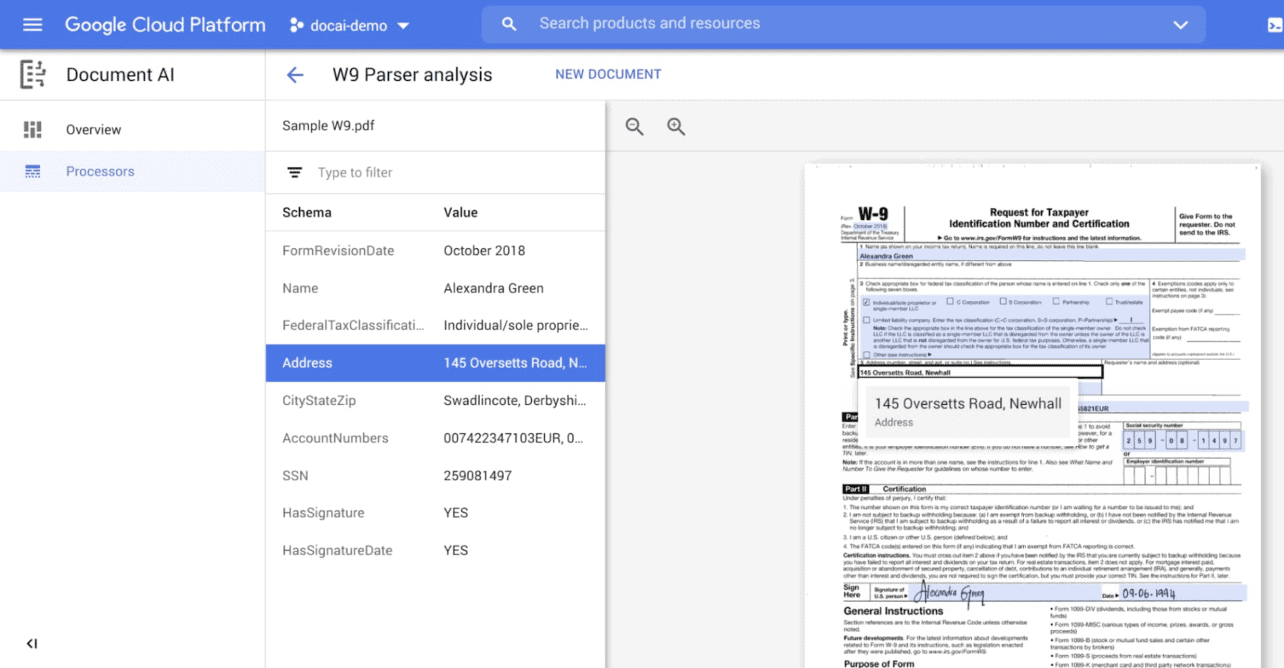 API
The DocAI Platform, as Google also calls it, is equipped with an API, allowing the tool to be integrated into third-party software. A trial version of the software can be found on the Google Cloud website.