Samsung has announced its newest ruggedised smartphone. The Galaxy XCover 5 is built to handle careless use and features hardware comparable to mid-class smartphones.
Details about the XCover 5 can be found in a Samsung press release. Samsung claims the device is designed to survive a 1.5m drop. Furthermore, the device has an IP68 certification, which means that it can handle being a meter underwater for half an hour. Another unique feature is that, according to Samsung, it can still be used while wearing gloves.
XCover Key
Besides the usual buttons for power and volume, the XCover 5 is equipped with a bright red extra button on the side, called the XCover Key. This button can be freely adjusted by the user. For example, it can be used to activate push-to-talk in Microsoft Teams to use the device as a walkie talkie. Other examples that Samsung mentions are activating the flashlight, placing an emergency call or controlling a navigation application.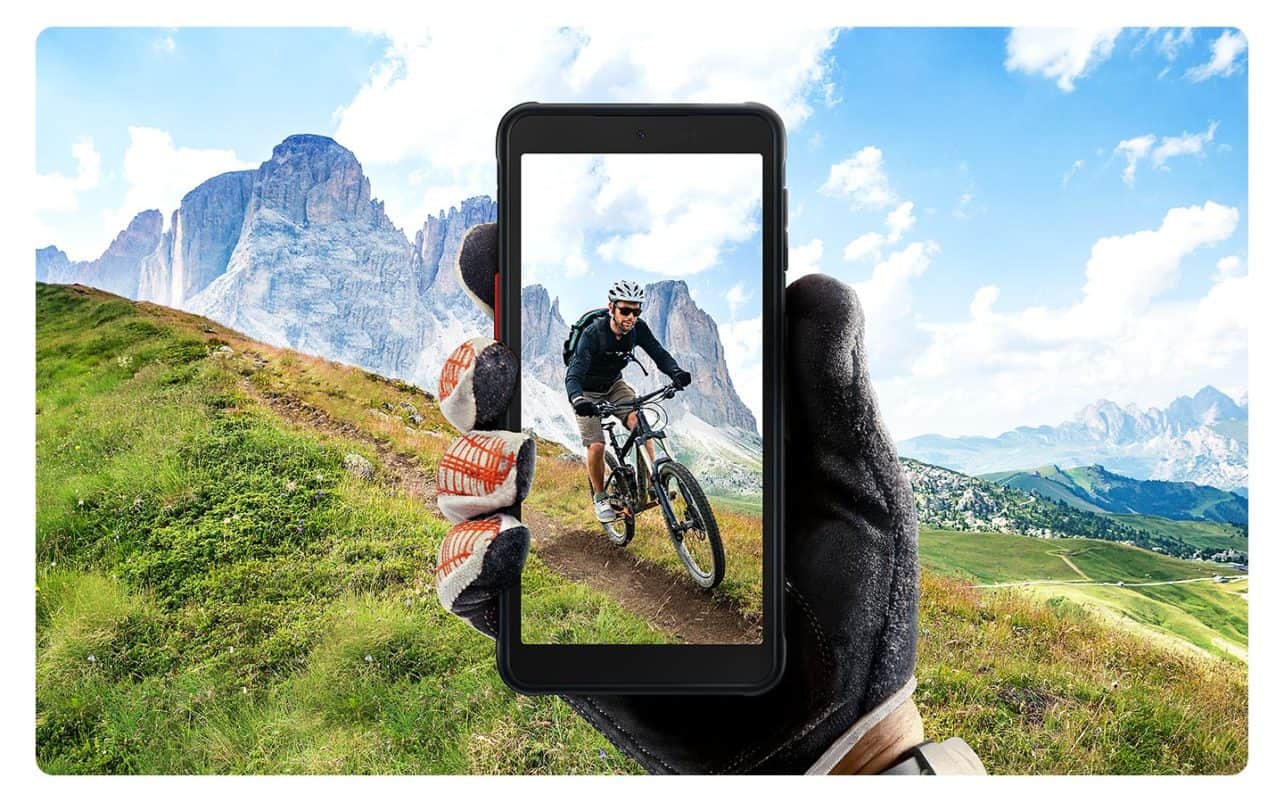 Unexceptional specifications
Further specifications of the XCover are not exceptional. The device runs on an Exynos 850 processor, complemented by 4GB of RAM and 64GB of storage. The replaceable battery has a capacity of 3000mAh and charging can be done via USB-C or with the two pogo pins at the bottom of the device. NFC is also available. The screen has a diagonal of 5.3 inches and a resolution of 720×1480 pixels. A 16-megapixel camera can be found on the back of the device, and the front camera has a resolution of 5 megapixels.
Availability
The Samsung Galaxy XCover 5 is available immediately for suggested retail prices of about 300 euros, depending on the country. Last year, Techzine wrote a review about the little brother of the Xcover 5, namely the XCover Pro. You can read the review below.