Google has added docking stations to the Works With Chromebook program. Under that program, third-party companies can release peripherals that are compatible with Chromebooks.
Works With Chromebook already included categories such as mice, chargers, cables and headsets from dozens of different manufacturers. Certified devices were identified by a special sticker, so users can be sure they work with their Chromebooks.
Five partners announced
Partners announcing new docking stations include Targus, Hyper, Acer, Belkin and Startech. The first two of these manufacturers have already made concrete announcements. Targus will release two docking stations. The first is intended for use in desktop situations, and the second is more suitable for mobile use, although the manufacturer has not provided more specific information.
HyperDrive
However, Hyper did announce some real products. The HyperDrive 14-port USB-C Docking Station for Chromebook is a comprehensive USB-C dock intended for desktop use. The dock has two HDMI ports, two DisplayPorts, three USB-A ports, two USB-C ports, gigabit ethernet, an audio jack and a power supply. With the VESA mount it can be attached to the back of a monitor if necessary. The docking station allows two 4K monitors to be connected at once, or even three if you can live with 30Hz.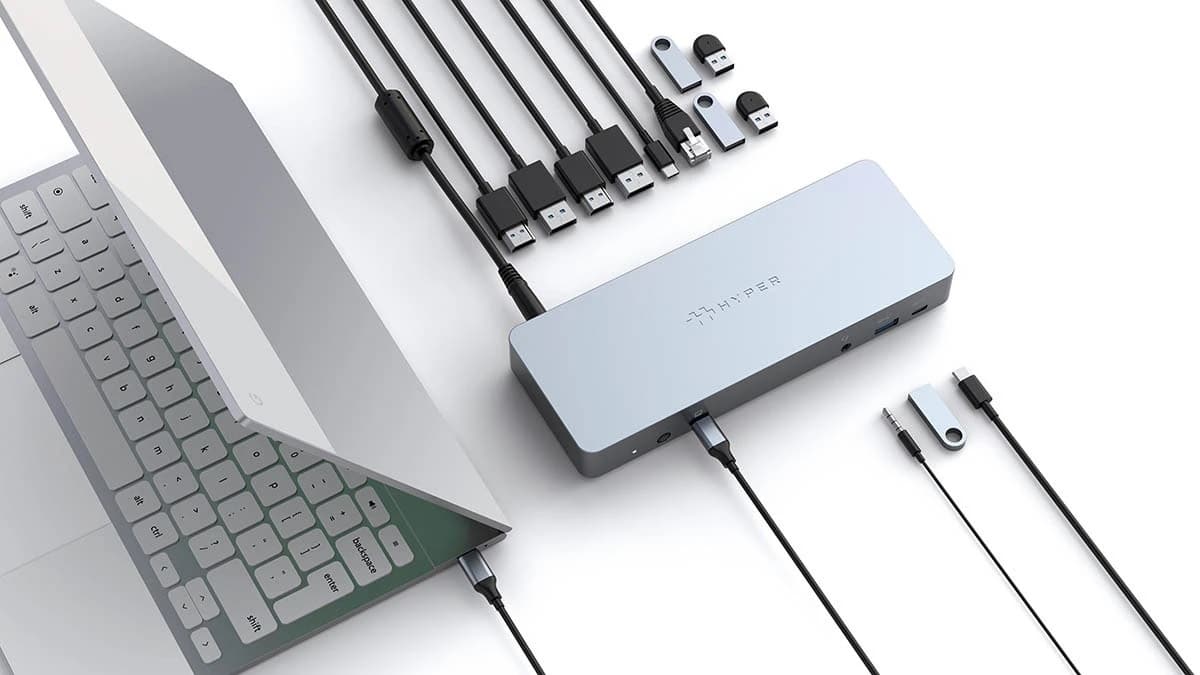 The HyperDrive 5-port USB Hub for Chromebook is a more compact USB hub. The hub has a HDMI port, gigabit ethernet, two USB-A ports and USB-C. The Chromebook's power adapter can be plugged into the hub and pass on 60 watts. Finally, HyperDrive has announced a separate USB ethernet adapter that can handle a speed of 2.5Gbit/s.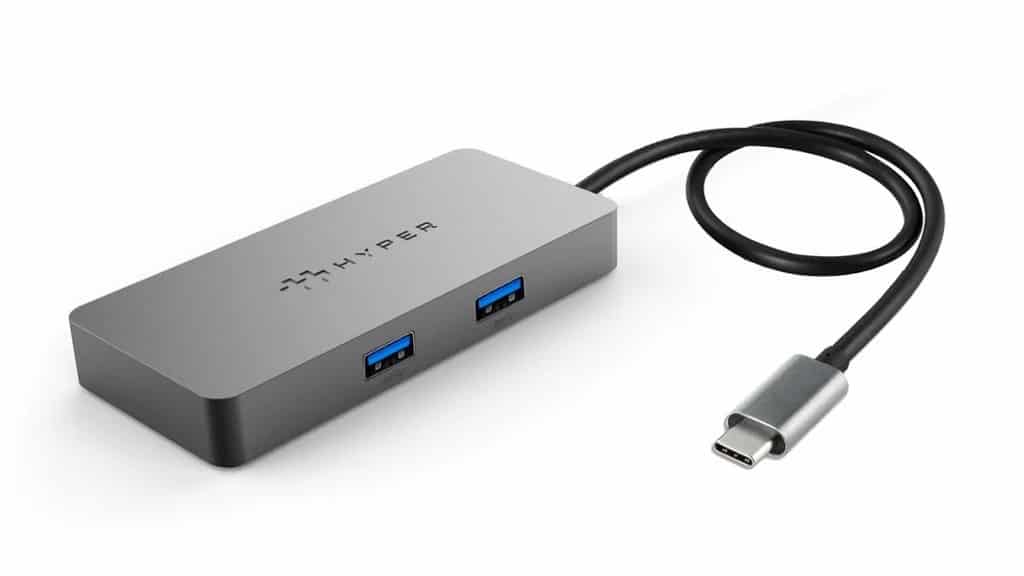 Updates via ChromeOS
According to Google, all docking stations will fall into the same categories as the ones announced by Targus and Hyper, which are larger docks for office environments and smaller docks that are more travel-friendly. The docking stations are explicitly designed for Chromebooks but also work with Windows and macOS. All devices included in the Works With Chromebook program will receive firmware updates automatically through the Chrome OS update system.