Microsoft Windows Server can now automatically update .NET Framework and .NET Core via Microsoft Update (MU).
Since the end of last year, administrators have been able to force updates on their systems. The latest Windows Server update allows automatic scheduling.
Opt-in for automated updates
The new feature is completely voluntary. When opting in, .NET Core 3.1, .NET 5.0 and .NET 6.0 are automatically added to the Automatic Updates channel in Microsoft Update. Administrators can opt-in by using registry keys manually or through Group Policy.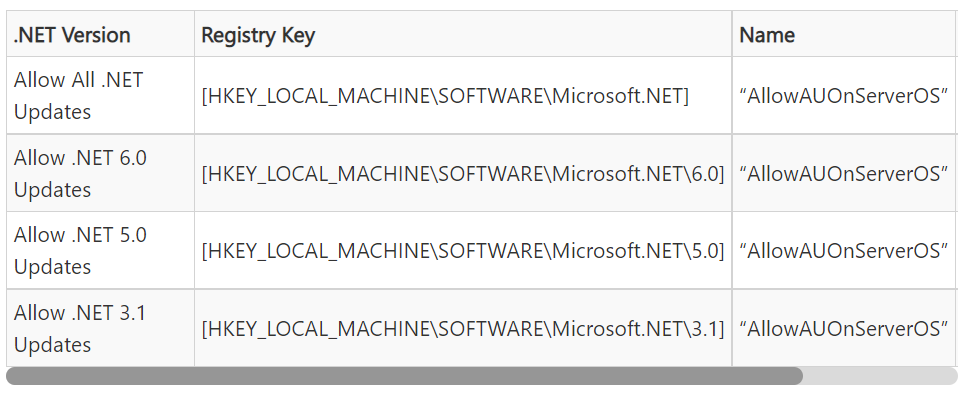 On request
Microsoft introduced the update in response to customer requests. The majority of Windows Server customers use their servers in a managed environment. Software deployments and updates are performed through tools such as Microsoft Intune, Microsoft Endpoint Manager (MEP), System Center Config Manager (SCCM) or Windows Server Update Services (WSUS). They prefer patching their servers in a managed environment, which allows more control over maintenance and reboots.
Windows Autopatch service
Later this year, Microsoft plans to roll out a new Windows Autopatch service. This service should provide fully automated Windows and Office updates for customers with Windows 10/11 Enterprise E3 licences and above.