Pure Storage is expanding its partnership with Microsoft and now supports Azure Premium SSD v2 Disk Storage instances. It is currently still in preview, which users can apply for by going to Azure VMware Solution (AVS). The new support should provide cost savings.
Pure Cloud Block Store (CBS) from Pure Storage is actually a FlashArry Purity environment in Microsoft's public cloud. Through deeper collaboration between the two parties, CBS now also provides dedicated storage services in Azure.
More specifically, this service is there for Azure VMare Solution (AVS). This managed Azure environment for VMware combines compute power, memory, network connectivity and vSAN storage in a single solution. This service runs high in cost if only more storage is needed, as then more usage of the other components must be purchased as well.
Pure CBS helps for AVS to separate storage from compute power and other components. This allows companies to bring down their additional storage costs. The service offers the (extra) storage in different forms, such as Azure Ultra Disk Storage instances, block-level storage volumes in combination with Azure Virtual Machines, premium SSDs, standard SSDs, standard hard disks and, in preview, Elastic SAN.
Azure Premium SSD v2 Disk Storage support.
The new preview of Pure CBS now includes support for Azure Premium SSD v2 Disk Storage instances. According to the storage specialist, these dedicated instances should save AVS users about a third in infrastructure costs compared to the Ultra Disk storage tier within the portfolio. This benefit comes without sacrificing functionality.
Also read: "Storage is the only industry where 10x better doesn't convince"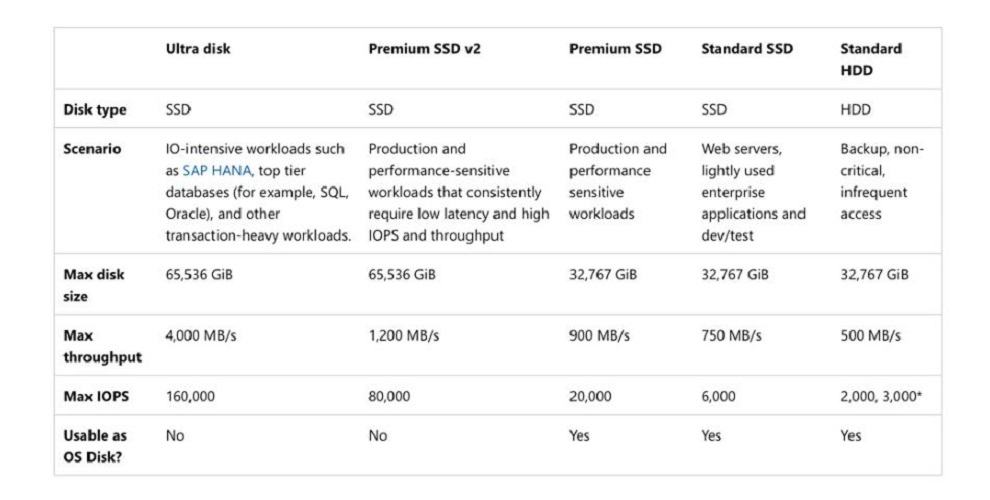 Other benefits
In addition, the new instances also offer many other benefits. These include unprocessable Safemode snapshots, compression, deduplication, thin-provisioning, multi-tenancy, encryption, disaster recovery and high availability.
Further and not least, the new instances within Pure CBS offer more flexible storage scalability that is independent of compute power sources. This is not possible in the other premium tier, Ultra Disk.
Also read: "Storage is the only industry where 10x better does not convince"