Intel has released its first GPU for use in servers. The graphics card is designed to excel in streaming games and media to Android devices.
The new GPU is the latest showing of Intel's efforts to become a bigger player in the GPU market with the Xe line of products. The company's ultimate goal is to create a mix of CPU, GPU and FPGA architectures, a vision that the company calls XPU.
Server GPU
The Intel Server GPU is based on the Xe-LP architecture. It is an SoC with a power-efficient architecture, a 128-bit pipeline and 8GB of DDR4 memory. Intel combines four of the chips on a three-quarter length and full height PCIe 3.0 x16 card, ZDNet writes.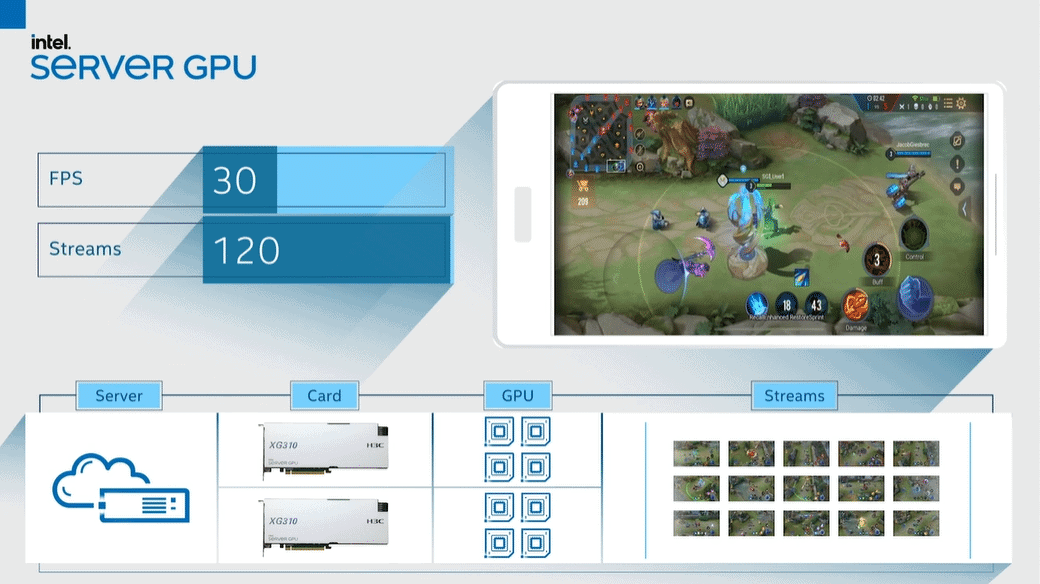 Intel claims that a system with two of the cards can enable more than 100 users to play games in the cloud simultaneously. Intel did not specify what kinds of games this would entail.
Availability
Intel's new GPU is now available. The company indicates that it's already working with various partners to put the chips into use. These partners are the likes of Gamestream, Tencent Games and Ubitus.
Intel has also released its new Xe architecture for laptops. Earlier this month, it announced that the Intel Iris Xe Max could be found in some laptops from Acer Asus and Dell. At that time, the company told that the GPU would perform similarly to the Nvidia GeForce MX350 in terms of gaming.