Update includes many new features for Microsoft's graphical tool for managing server clusters.
Today Microsoft announced an update to the tool in Preview, Windows Admin Center Preview 2012.
Windows Admin Center is a flexible, locally-deployed, browser-based management platform designed to help simplify management of servers by placing a majority of the frequently referenced tools used by system administrators in one spot.
In this release, Microsoft made several platform and performance updates and added a new step to the 'cluster create' wizard. Microsoft is currently strongly recommending that admins use this build for deploying clusters.
The new preview was announced in a blog post this week by the Windows Admin Center Team.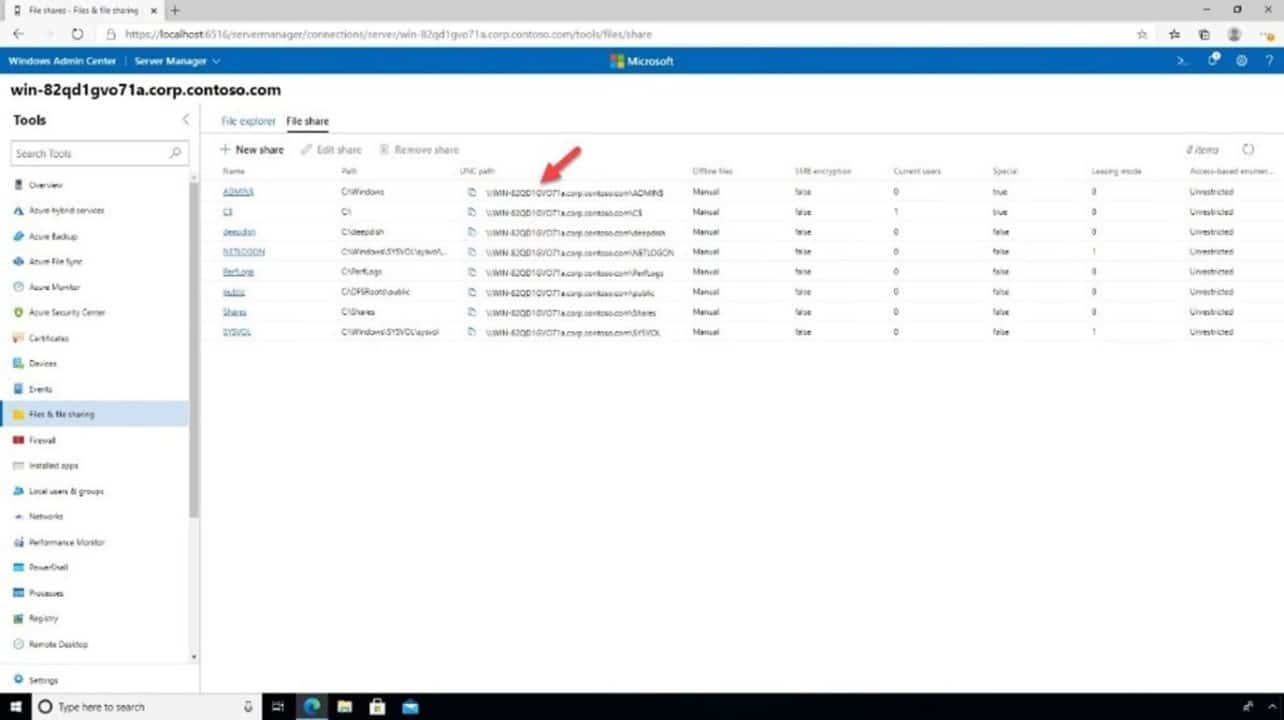 Platform updates and fixes
Microsoft has resolved the Azure login issues from the last release. Azure login should be much more reliable moving forward, according to Microsoft. They haves also improved the Extension Manager to include fixes for access denied errors.
This release includes an upgrade to SPDY-based HTTP/2 network protocol. Microsoft has also added security and disaster recovery features.
There is a new tool to manage and Discrete Device Assign (DDA) GPUs to virtual machines running on a server. This new tool is only available if you are running Azure Stack HCI, according to the post.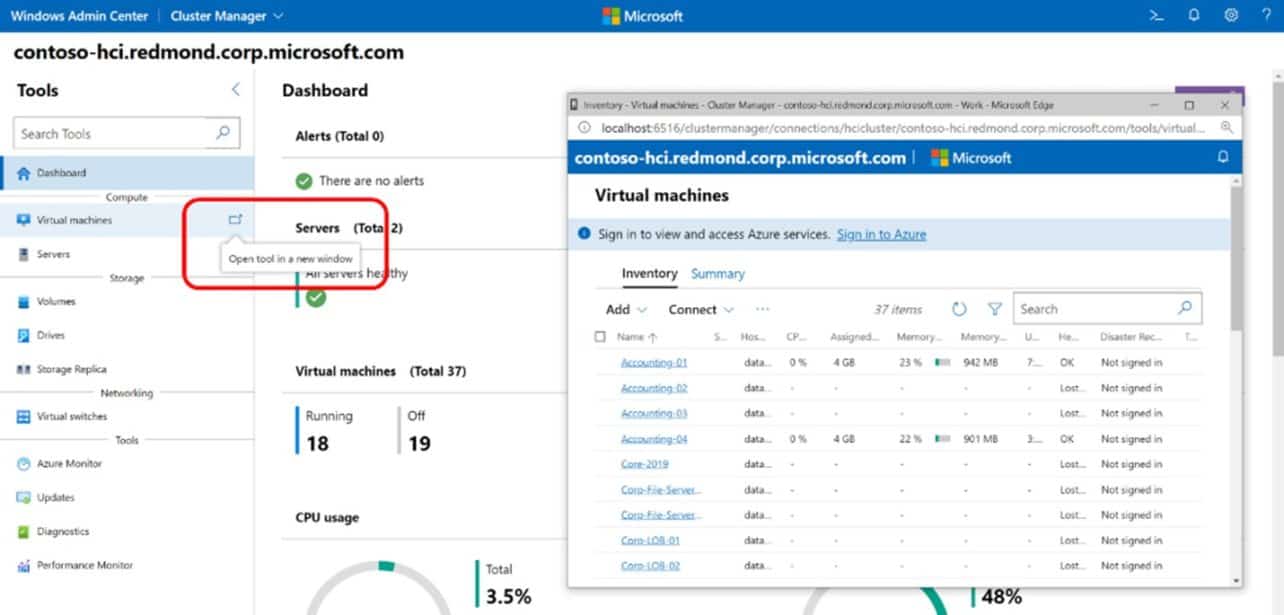 Cluster creation tool is now generally available
Remote Direct Memory Access (RDMA) provisioning is now a part of the deployment flow. RDMA provisioning allows for the exchange of data in memory without involving the processor, cache or operating system of other computers.
Azure Stack HCI customers can fully leverage RDMA capable network adapters using the latest cluster-creation extension in Windows Admin Center.
The workflow automatically discovers the supported protocol (iWARP or RoCE V2) and guides with recommended settings for bandwidth and traffic priority.
Azure Stack HCI stretch clusters provide a solution for disaster recovery with automatic failover. This release of cluster-creation enables admins to choose to deploy single-site or multi-site/stretch cluster.
Registered Insiders may download Windows Admin Center Preview 2012 directly from the Windows Server Insider Preview download page.