Panduit introduces the RapidID Network Mapping System. The solution allows data center managers to manage and document network connections and patch cables.
Managing and documenting network cable connections and documenting is a difficult task. Due to the scope of data center networking, manual management can lead to errors, downtime and outage.
Panduit recently launched its RapidID Network Mapping System, which allows administrators to document all network connections. The solution results in an up-to-date overview of the network connections in a data center.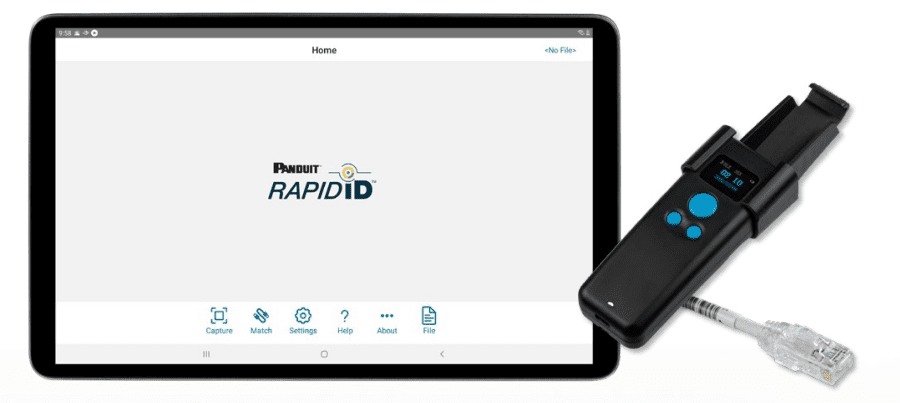 Labels and hand scanners
Patch cable documenting is automated using pre-labelled Panduit cables and a RapidID hand scanner. First, the pre-labelled patch cables are installed. Second, the hand scanner is used to manually scan each cable.
Data is uploaded to a platform that records and verifies cable locations. The platform is accessible on most devices, providing administrators with mobile access throughout the data center.