Acer has confirmed a 160 GB data leak of documents from repair employees. The data leak became public after cybercriminals posted an example on a hacker forum.
According to BleepingComputer, cybercriminals recently managed to capture a large amount of data from the computer manufacturer. The data theft came to light when cybercriminals offered 160 GB of data for sale on a hacker forum in mid-February.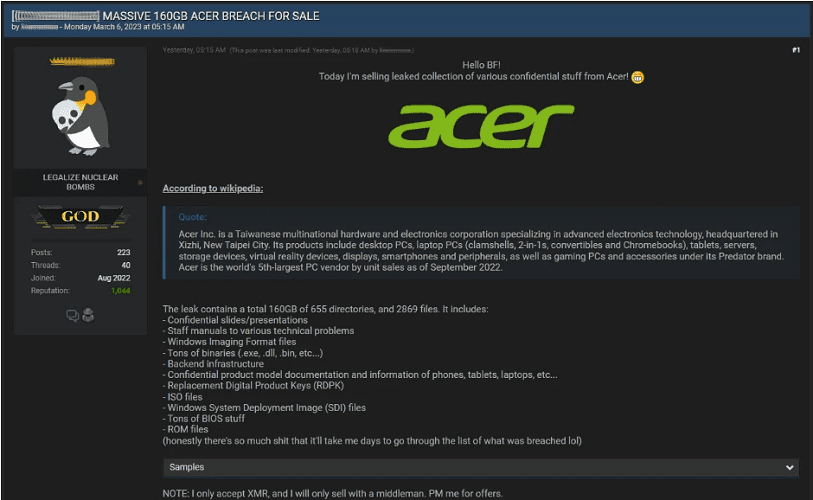 Technical data
In their post, the cybercriminals stated that the data was mostly technical data. These include technical manuals, software tools, details about Acer's backend infrastructure, model documentation on products such as smartphones, tablets and laptops, BIOS images, ROM files, ISO files and replacement digital product keys.
Acer's response
In a response to BleepingComputer, the computer manufacturer indicated that it was indeed the victim of a data breach. The breach involved a hack of a document server used by repair employees. No customer data was reportedly captured in the breach.
This is not the first time Acer has been hit by a data breach following an attack by cybercriminals. Previous incidents occurred in March 2021, when the company was hit by the REvil ransomware group, and in October of the same year. Then, after-sales servers in India and servers in Taiwan were hacked. The latter attacks included stealing customer, partner and employee data.
Also read: Acer victim of second cyber-attack, data was stolen