Security firm LogRhythm recently presented Axon, a cloud-based SecOps platform. The platform should give security professionals insight into cloud-based and on-premises log sources.
According to LogRhythm, the solution helps security professionals solve and counter security problems and challenges. Axon provides intuitive insight into various cloud-based and on-premises log data sources. Visibility increases the efficiency of SecOps and the productivity of professionals.
LogRhythm Axon
Key benefits include enhanced threat reporting capabilities. This should reduce the workload of security professionals. The platform also improves the visibility and searchability of logs. This helps security professionals and analysts investigate threats. In addition, the platform manages software updates and lightens pressure on the infrastructure required.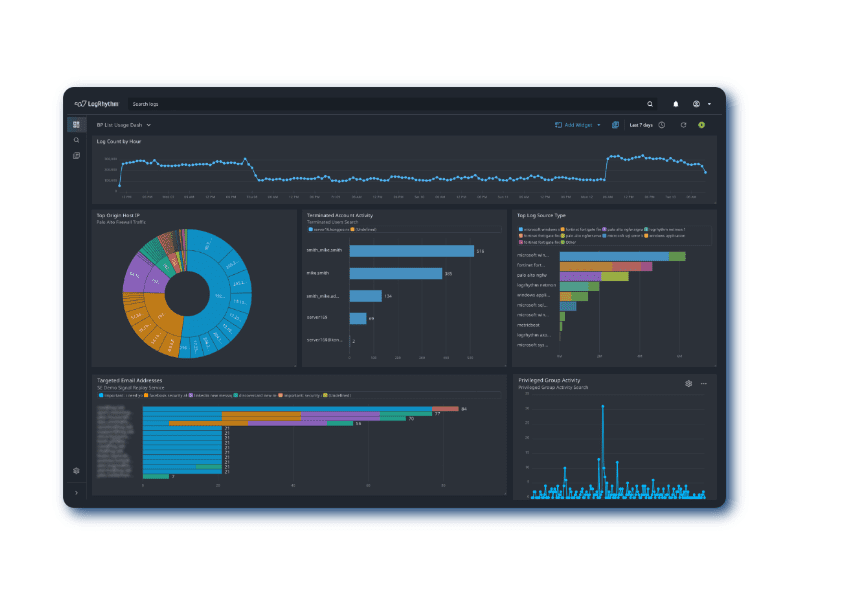 Other platform upgrades
In addition to the platform, LogRhythm announced upgrades to its existing security and event management platform, new network detection and response functionality and new analytics solutions for user and asset behaviour.
The enhanced functionality includes new data collection capabilities in LogRhythm SIEM, including data collection from on-premises and cloud-based sources. The LogRhythm UEBA solution gained a new analytics model that recognizes users authenticating with a new source to best protect against end-user attacks. Furthermore, the solution provides a new experience that allows analysts to display identity heatmaps and details of assets in the user interface.
LogRhythm NDR gained more functionality for analyst threat detection and a new incident response experience. The incident response experience provides insight into network traffic through data collection with PCAP and NetFlow. In addition, the tool gained an optional NDR analyst experience that optimizes data presentation and displays additional context for analysts.