Microsoft is making version 0.3 of the new Windows Terminal available. The update introduces important interface improvements and the addition of Azure Cloud Shell. For the time being this is still a preview, but anyone who wants to, can use the open source command-line interface (CLI).

Microsoft launched Windows Terminal last June as a separate application (in preview) next to the existing Console, which is embedded in Windows by default. This will continue to be the case in the future, although Microsoft is convinced that users will prefer the new app, thanks to its more extensive features.
Azure Cloud Shell
Windows Terminal provides access to console applications such as Cmd, PowerShell or Windows Subsystem for Linux (WSL). In the new update, a connector for Azure Cloud Shell will also be added to that list.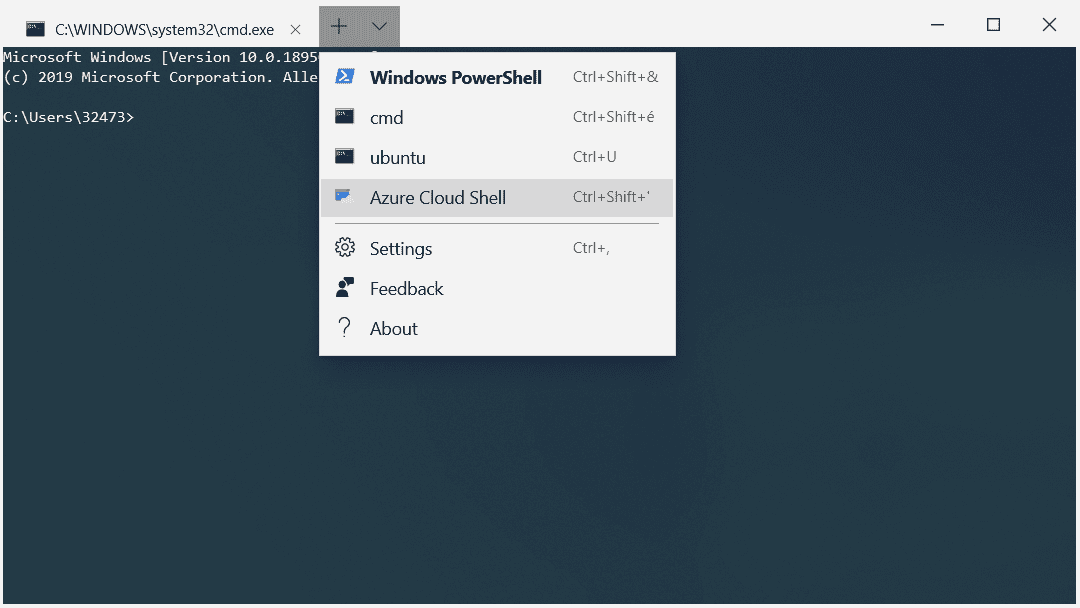 Azure Cloud Shell is a browser-based cloud-based command-line that gives you access to your files and projects in Azure. The connector allows you to add Azure Cloud Shell as a new profile and access cloud files directly from the Windows Terminal.
Interface
In addition, Microsoft also implemented some important interface improvements. This way, the Terminal can be dragged over your desktop, no matter where you place the cursor on the title bar.
In addition, the drop-down menu in the title bar was reduced and moved to a position immediately to the right of the last opened tab. The color of the button was also changed, as well as the buttons for maximizing, minimizing and closing. The adjustment is purely aesthetic, but ensures more consistency.
Personalize

Anyone who dives into the settings can now determine a custom tab title for each profile. This makes it easier to distinguish between different profiles of the same console application. To set a custom title, use the property tabTitle.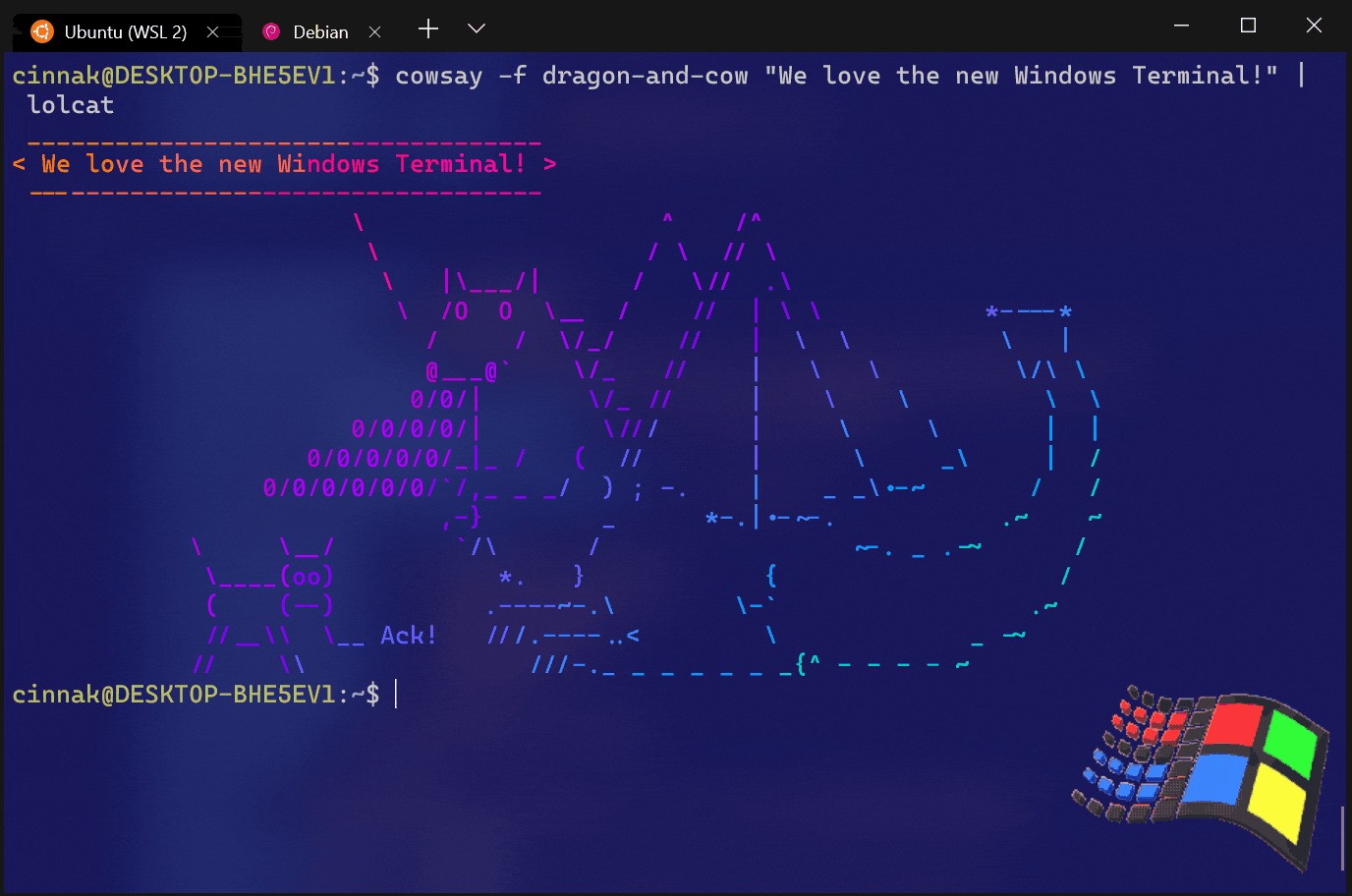 Microsoft also added even more possibilities to customize the background of the Terminal window. You can add a background image on top of an acrylic background with hue, and move the image to a position other than centered.
In addition, the shortcuts have been expanded with new available keys and functions, and new selection options have been added, such as two or three clicks to select a particular section of text. Microsoft has also begun to reintegrate some of the accessibility options that it introduced in Windows 10 1703 for the Windows Console.
The new version of Windows Terminal is now available in the Microsoft Store. The code can also be downloaded from GitHub to compile the application itself.
Related: Windows Terminal tested: 5 functions to try right away
This news article was automatically translated from Dutch to give Techzine.eu a head start. All news articles after September 1, 2019 are written in native English and NOT translated. All our background stories are written in native English as well. For more information read our launch article.