Japanese cloud and telco company NTT chose San Franciso as the venue to host the North American leg of its user, developer, customer, partner event this month. NTT Upgrade may not be the most recognised enterprise technology vendor event on the circuit, but the parent company behind a whole number of NTT brands is clearly reaching out to become more vocal in the industry at large.
Host and emcee for the event itself Paul Rand is affiliated with the University of Chicago and is known for his Big Brains podcast. President and CEO of NTT Research Kazu Gomi presented his opening keynote session by reminding attendees that the event is called NTT Upgrade and the organisation is now focused on upgrading the whole of reality (in terms of the planet's technology).
NTT portfolio span
NTT today is a conglomerate business spanning everything from IT infrastructure services all the way up to software application development and integration technologies.
"The world today is a place of connected devices and connected business," said Gomi san. "If you think about the way we have all used connected technologies throughout the pandemic – even if you are slightly sick of online communication – I don't think any of us can imagine living in a world without these services. But, in order to able to support more capacity and speed, we need to develop [our IT backbones] further – and so so within the realms of secure operation."
Gomi also pointed to the need to develop in all these ways, but do so with an important eye on energy consumption too. The answer to these challenges (says NTT) will come (at least in part) from its IOWN project – an acronym that stands for Innovative Optical and Wireless Network. This concept is a new communication infrastructure that NTT says can provide high-speed broadband communication and enormous computing resources.
IOWN concept
The IOWN concept is aimed at transforming existing information and communication systems and realizing a new information and communication infrastructure that goes beyond the limitations of current ICT technology. 
According to NTT, "It is composed of an 'All-Photonics Network', which introduces photonics-based technology to everything from networks to terminals, a digital twin computing [development] that realises predictions of the future by combining the real world and the digital world and a cognitive foundation that connects and controls everything."
The IOWN concept embodies five core elements. It is hoped to achieve a dramatic reduction in power consumption and a broadening of communication bandwidth to provide enormous processing capacity for the explosive increase in computational complexity. By increasing the capacity and reducing the delay of communications, we can embrace more real-time data sources, particularly (for example) sensors in the Internet of Things (IoT).
After those first two cornerstones, we can also look to the dedicated use of optical wavelengths to provide a high level of confidentiality and stability for mission-critical services. Fourthly here, we have multi-orchestration capabilities for the centralised management of various resources, enabling resource utilisation across industrial and regional domains. Finally, IOWN features the creation of cyberspace zones that replicate and expand the real world by combining various digital twins and human models.
Panel discussion
CEO Gomi gave way to a discussion panel featuring emcee Rand and three key speakers. Joe Alexander Jr, is director of MEI Lab at NTT Research, Al Emondi is a former programme manager at DARPA (Defense Advanced Research Projects Agency) and Juan de Pablo is EVP for science innovation at the National Laboratories and Global Initiatives organisation in Chicago.
Talking about the difference between 'basic' and 'applied' research, Emondi suggested that basic [or pure] research is early thinking R&D that might be eventually used in some application or IT services that you don't even know at the start. The move to applied research is obviously much closer to business use cases – but, suggested Emondi, knowing where the move from basic to applied actually is really is something of a grey area.
Thinking wider, de Pablo suggested that there is a change happening in global research with federal governments looking to also emulate the way commercial organisations are carrying out their research programmes. "It's all about shortening time to discovery," he said.
Elusive moonshots
NTT's Alexander explained that – throughout his career – he has always experienced plenty of battles with financial departments over funding. It's tough, he says, when you know that your technology research programme is trying to uncover those elusive moonshots that we all want to see happen.
It is (arguably) quite insightful to listen to vendors and public body spokespeople talk about research and development in 'general terms' and not necessarily with an agenda designed to promote any given brand or commercial product. With so many events now expanding out to always embrace diversity, inclusivity and belonging – and indeed ecological issues – perhaps all events should also feature down and dirty core exploratory sessions.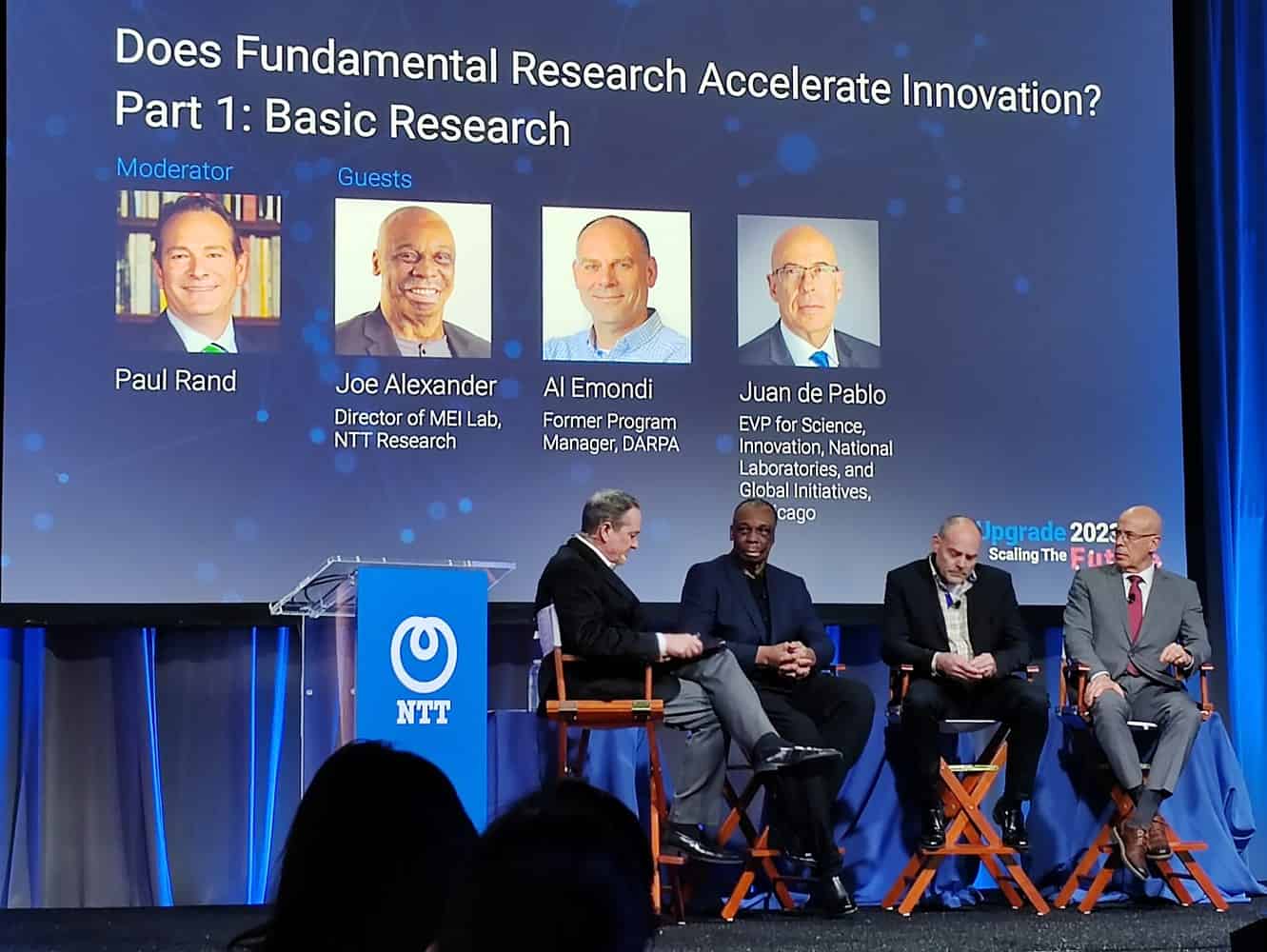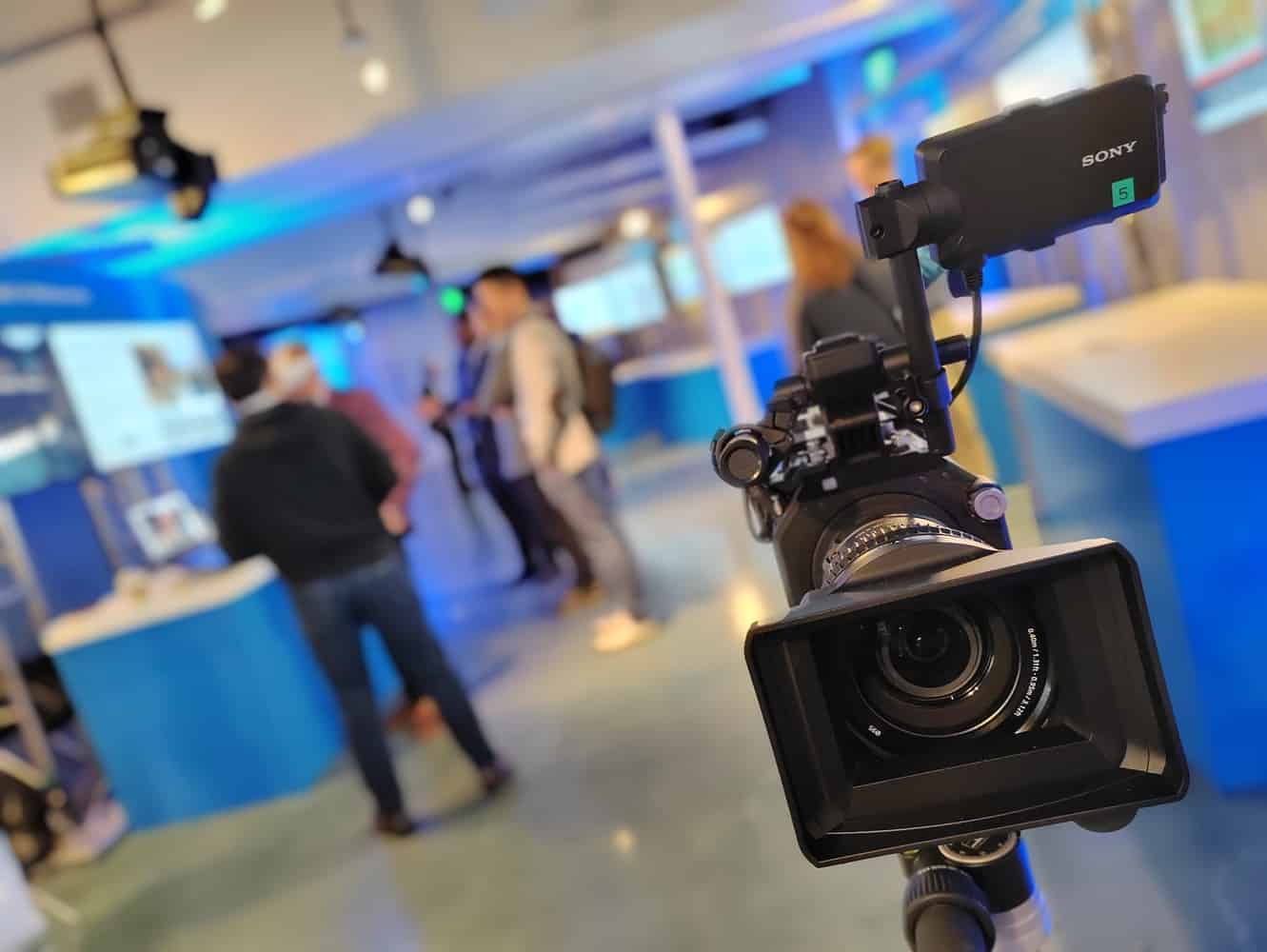 Image sources: Adrian Bridgwater & NTT