IFS Sri Lanka started 25 years ago with 28 people. In 2023, you can safely call IFS Sri Lanka the driving force behind IFS as a whole. We got a behind-the-scenes look at this rather special story.
When you think of global organizations with their roots in the Western Hemisphere opening an office in the Sri Lankan area, terms like "help desk" and "outsourcing" also quickly come to mind. However, that was not what IFS wanted to achieve when it launched in Sri Lanka in 1997. The current EVP of IFS in this region, Ranil Rajapakse, started up operations with 27 others at that time. As of February 1998, the first work was actually taken on. A year later, 200 people were already working there, and by 2023 that number will have risen to more than 2,200.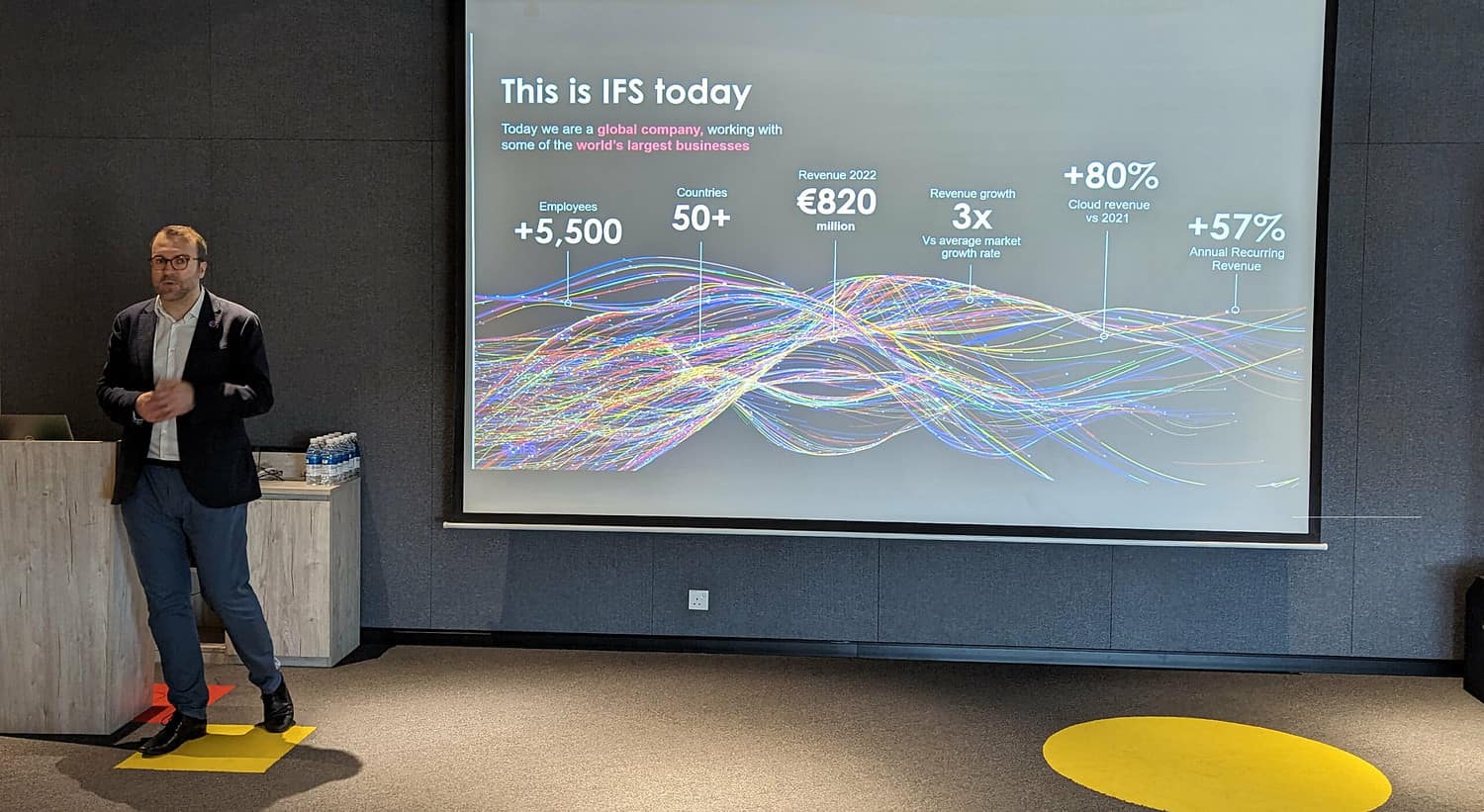 When you consider that around 5,500 people work at IFS worldwide, the number of people in Sri Lanka is seriously large in comparison. We are talking about a country that is only about 50 percent larger than the Netherlands in terms of surface area. This while IFS is a global player, operating in more than 50 countries. The company's annual sales are now approaching $1 billion. IFS has been growing rapidly in recent years and the IFS Cloud, which will be introduced in 2021, also shows very healthy growth figures year on year. All in all, IFS is growing three times faster than the market in which it operates.
TIP: IFS has been working with the Moment of Service as a core principle for several years. We spoke to IFS CEO Darren Roos about this some time ago. That resulted in this article.
Powerhouse for change at IFS
Clearly, the Sri Lankan branch of IFS plays an important role for the company as a whole. How big that role is, IFS CMO Oliver Pilgerstorfer is clear about during his introductory talk during the event. "Sri Lanka is the powerhouse behind the transformation IFS has gone through in the last five years," he states. It has been about five years since the current CEO, Darren Roos, took over and gave the company a thorough overhaul. IFS was transformed from a player with a rather outdated image (and ditto logo) into a modern player with a mature cloud offering (and again ditto logo). None of this could have happened without the people of Sri Lanka. "There's not one part of product development that's not touched in Sri Lanka," Pilgerstorfer points out.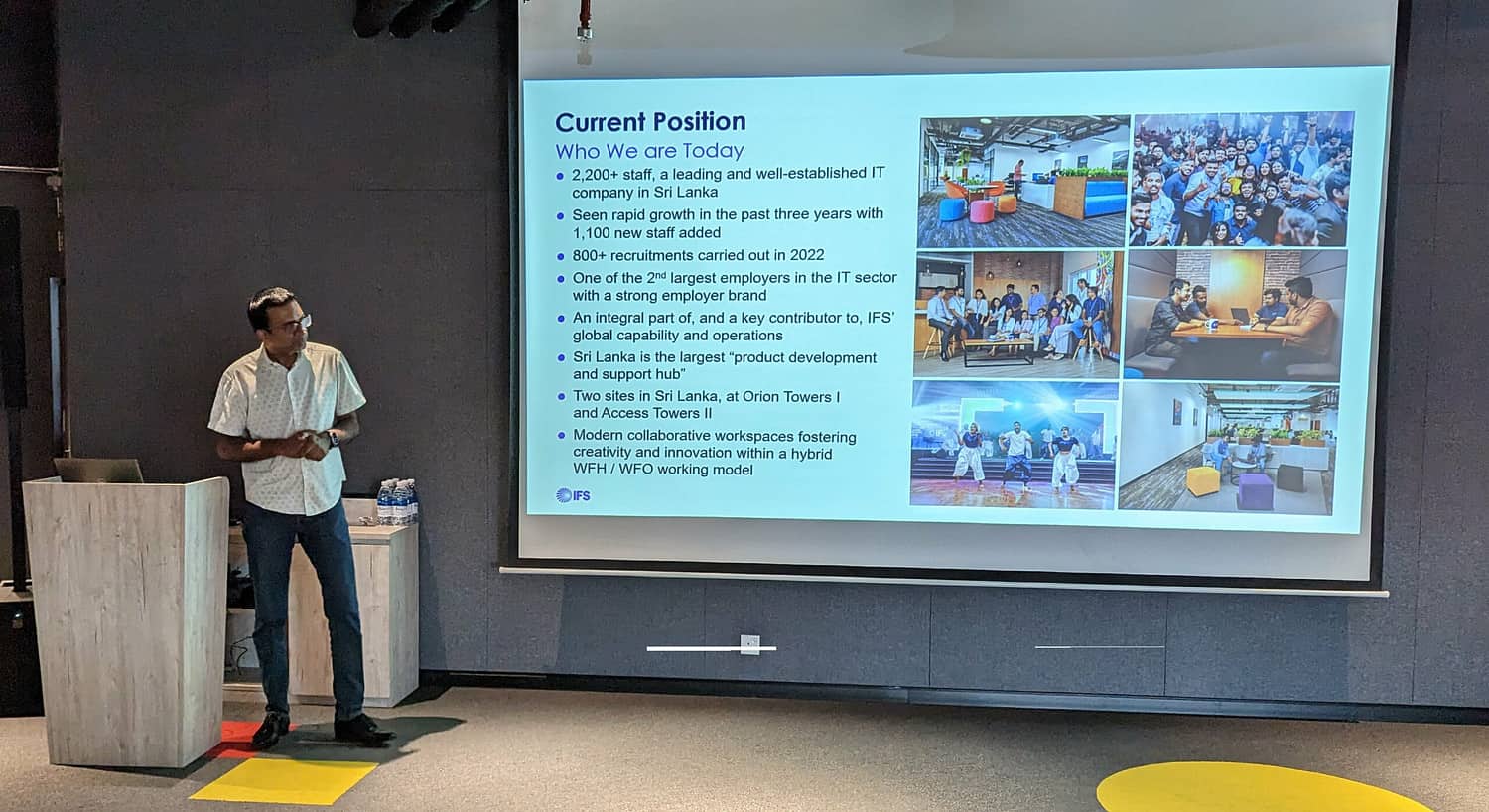 That last part may not seem like a hugely interesting comment, but it actually is quite interesting. As we pointed out earlier, many people (including us from time to time, we must confess) associate the region of Sri Lanka as one where companies don't do a lot of essential product development across the entire product portfolio. It's more about cheap labour for the things that companies in the West cannot find people for or where those people are too expensive. That is absolutely not the case here. IFS Sri Lanka plays a pivotal role. For example, the team in Sri Lanka has been involved with the end-to-end development of IFS Cloud. The bulk of the roles within IFS in Sri Lanka focus on R&D and Global Consulting Services.
TIP: IFS Cloud is the core of IFS' portfolio. Employees in Sri Lanka have made significant contributions to this end-to-end. Read the article we wrote on the launch of this new platform here.
All in all, IFS Sri Lanka is the second largest player within Sri Lanka's IT market. As the largest player does meet the traditional expectations we outlined above, IFS Sri Lanka is the biggest when it comes to actually developing and exporting products. The IT market as a whole has also been growing very fast on the island over the past decade. There are now more than 500 IT companies, accounting for a combined turnover of $1.6 billion. That's still not as much as tourism, for example, but Rajapakse expects IT to be the largest in terms of revenue for Sri Lanka in ten years. The government wants this too, by the way. In order to incentivize this, companies that ship technology to other markets don't have to pay taxes.
Large talent pool in Sri Lanka
IFS is undoubtedly an interesting employer for people in Sri Lanka who want to work in IT. That is one advantage of the approach IFS has taken. You're not just going to do outsourcing jobs or support calls there, but actually build something. That has ensured from the beginning that the supply of talent has always been good. IFS Sri Lanka's rapid growth underscores this. In addition, the average age of the people working at IFS Sri Lanka is quite low at 30. Still, there is a good balance between young and more experienced workers. Of the more than 2,200, there are more than 350 who have more than 10 years of experience. More than 150 employees have more than 15 years of experience.
However, IFS does not sit back and wait for talent to come and apply. It also actively looks for them in Sri Lanka. That's what Thilanka Jayathilake, the VP in charge of HR within IFS Sri Lanka, tells us. It does this in several ways. First, there are collaborations with universities in Sri Lanka. Among other things, it has set up a scholarship program for that. This is aimed at getting talented students excited about working at IFS as early as the second year of their studies. The program means that they work at IFS while studying in the evenings. Furthermore, IFS also provides mentors, for example in the area of female leadership. Jayathilake is an example of female leadership, but since some 29 percent of IFS Sri Lanka's employees are women, there are others who could be involved.
The above initiatives ensure that of the last 800 people IFS Sri Lanka has hired, half were recruited at a university or started as interns. The latter, according to Jayathilake, IFS also does in its own way. "The conversion of interns [to employees, ed.] is high because they get a full experience of working at IFS, not just mundane jobs," she points out. The idea is that interns get a better view of what working at IFS means and hopefully become more engaged and enthusiastic. This goes both ways, by the way. IFS also uses this method to get a better picture of the people it hires, and also of the people it doesn't wish to hire.
IFS has by now become a very strong brand in Sri Lanka when it comes to employer branding. That makes it a lot easier to get people enthusiastic. Trainees are paid, by the way.
ChallengerX start-up project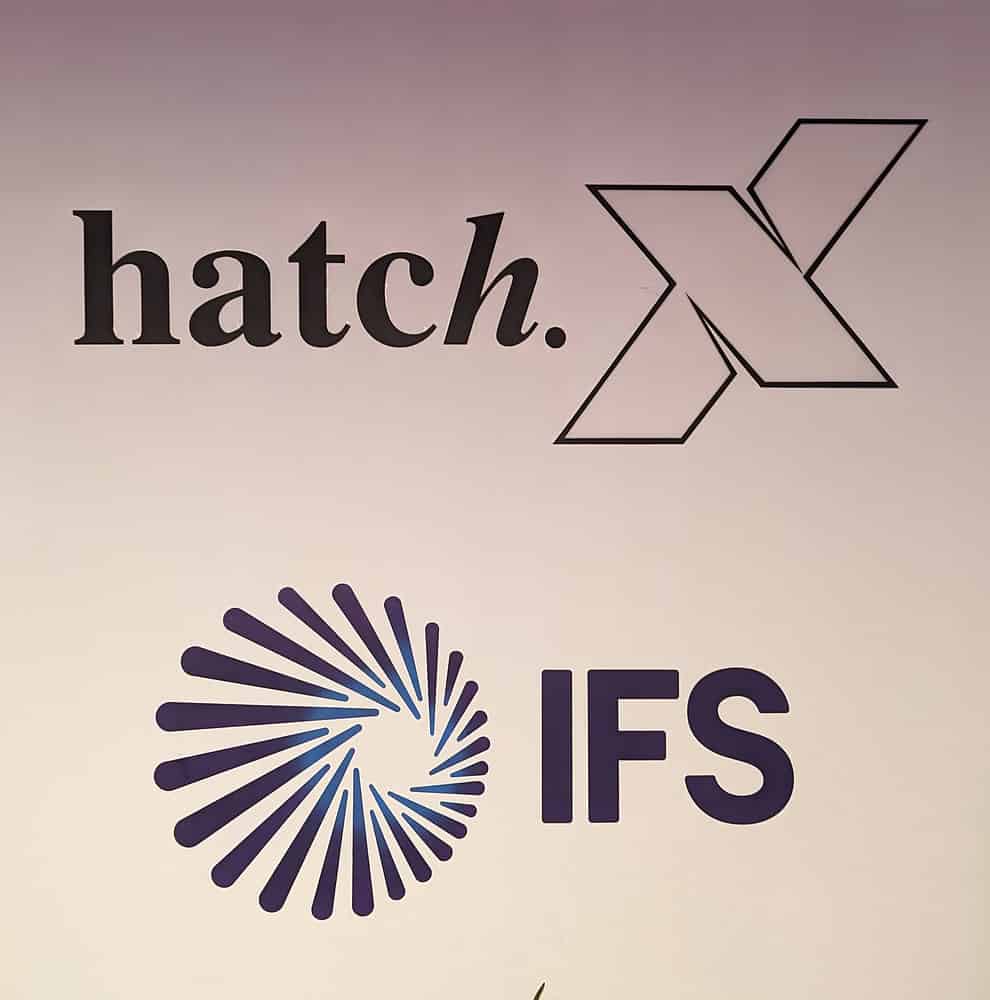 In addition to recruiting new employees, IFS is also keen to stimulate innovation as a whole. Hence, the company also supports a project within Hatch. Hatch aims to help start-ups. This may be by providing them with spaces to work and set up meetings, but also by providing coaching on how to build a pitch.
Hatch also wants to act as an incubator for start-ups. That's why IFS and Hatch together developed the ChallengerX incubator. This IFS-sponsored project is given six months to develop a solution that can respond well to unforeseen circumstances, such as natural disasters. The goal of this is to make asset management more predictable. This is a key focus for many IFS customers. So if a good idea comes out of it, IFS can move forward with it. Naturally, the biggest talents within the ChallengerX teams can then also look forward to the warm interest of IFS.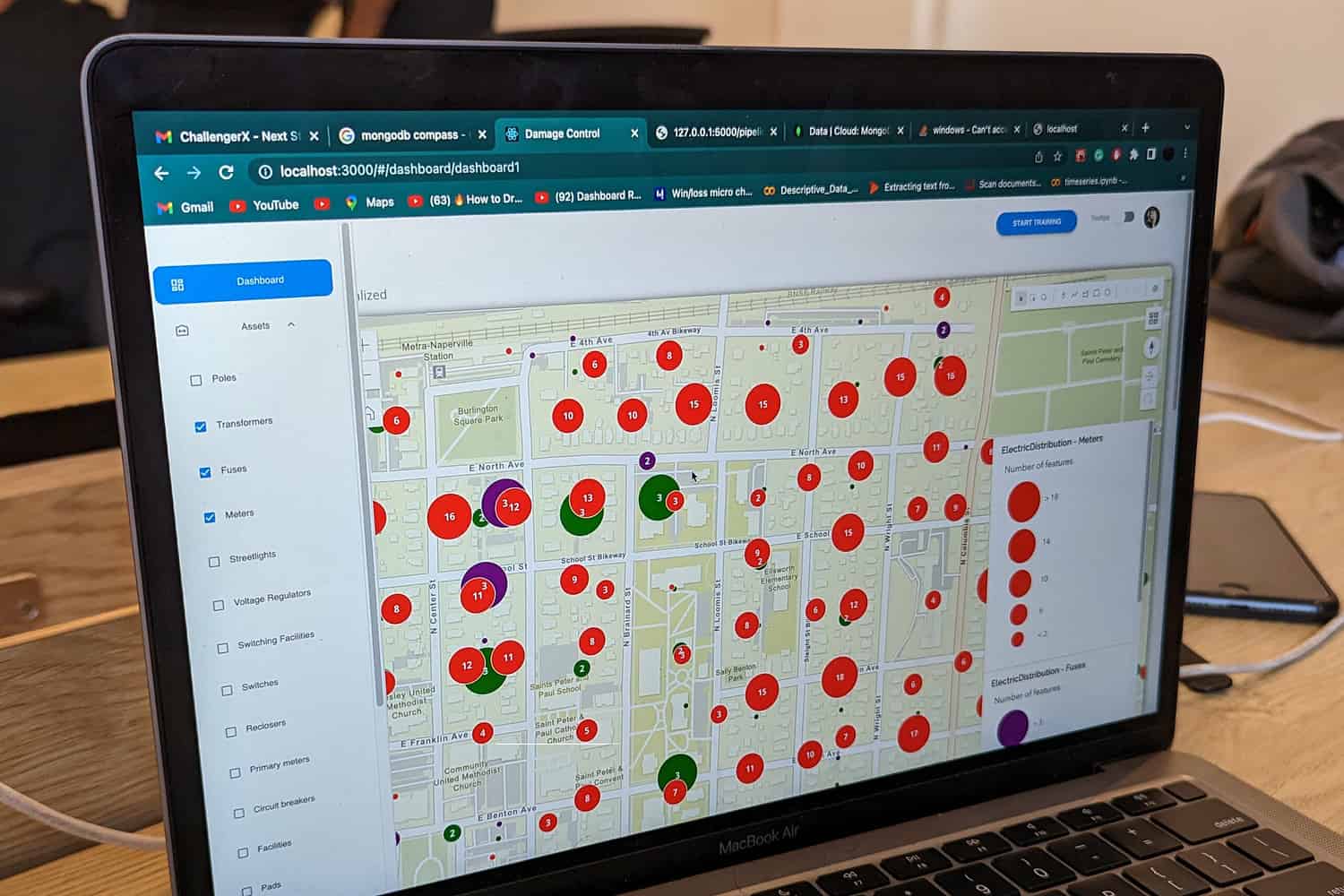 Sri Lanka and IFS intertwine
The way IFS approaches the world through Sri Lanka to continue to grow in their areas of expertise is pretty special. However, it is not just about finding knowledge, skills and expertise there. It also tries to bring some progress to the island, in addition to prosperity by hiring people, as parts of it are still very poor. This will probably not have improved after the recent economic problems on the island. The IFS Foundation is currently working in a village in the north of Sri Lanka to build the necessary basic facilities. These include water supply, but also sanitation, healthcare and education.
All in all, the relationship between IFS and Sri Lanka is increasingly symbiotic. Both parties need each other and more or less intertwine. In nature, a symbiotic relationship is the best type for two organisms to have. The relationships between IFS and Sri Lanka feels to us to be of that type. The heart of IFS will continue to beat in Sri Lanka for quite some time. With the outlook for the IT market in Sri Lanka over the next ten years, perhaps it is going to beat harder than ever.