As of Wednesday, 20 January 2021, Joe Biden is the new President of the United States. As Biden said in his inauguration speech, he has many problems to tackle. In this modern world, many of those problems are IT-related. What are the challenges facing Biden?
The main issue facing Biden is the trade war with China. Because China exports far more to the United States than vice versa, much of the US economy flows away to China. To encourage companies to locate a greater part of their production in the United States, Donald Trump has introduced all kinds of rules and tariffs that make it a lot less attractive to import goods from China.
Entity list
One striking tool that Trump has used for this purpose is the list of companies potentially allied with a hostile army, the so-called entity list. This list was initially set up to identify companies engaged in the development of weapons of mass destruction. Over the years, the seriousness of the issues the companies in question were suspected of being involved in has diminished significantly, to the point where Trump decided to add Huawei to the list in May 2019.
The allegations were not insignificant. Huawei is accused of opening up its network equipment to the Chinese government, which could use it to spy on other countries. Concrete evidence to back up these allegations was never provided. ZTE had to endure the same unfounded allegations. Basically, the measure prohibits all American companies from trading with Huawei. Companies that are not based in the US, but do have contacts with Huawei, will be denied access to the US market.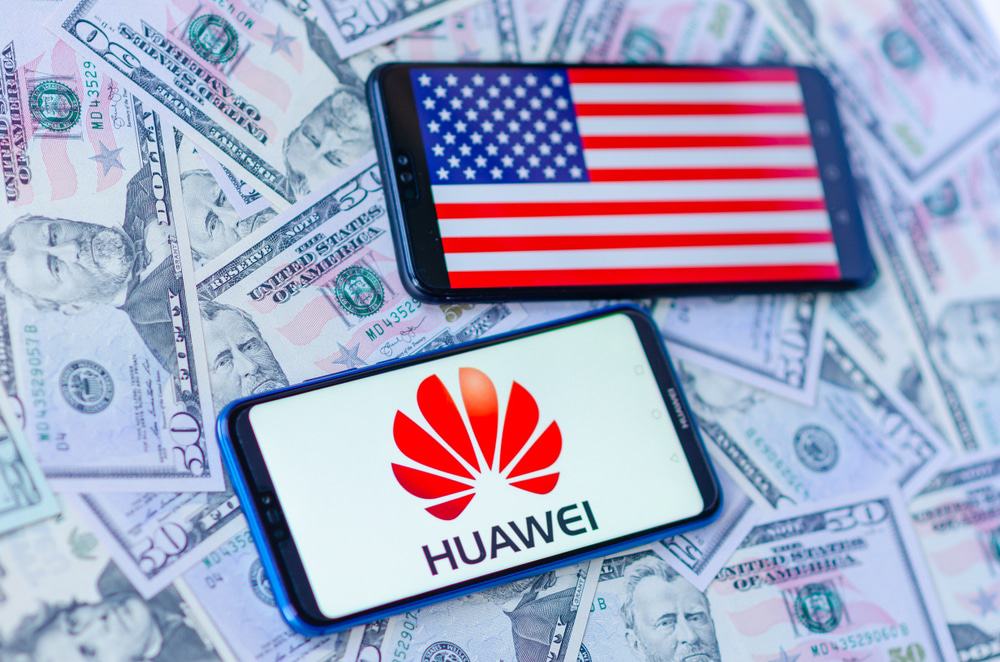 Huawei is suffering heavily from the measures. After Google withdrew the Android licence for Huawei, the company can no longer offer Google services like the Play Store on their smartphones. This makes the phones a lot less attractive. After the supply of Qualcomm processors also stopped, Huawei felt compelled to sell the Honor smartphone branch. Analysts do not expect things to get much easier for Huawei in 2021.
ByteDance, TikTok's parent company, was also almost placed on the entity list. This would mean that TikTok would no longer be accessible to all residents of the United States. Various companies, including Oracle, Walmart and Microsoft, considered acquiring TikTok. These negotiations eventually broke down. TikTok is still available in the US, partly after the lawsuit that three TikTok influencers filed against the government. The influencers argued that a blockade of the app would deprive them of virtually all their income. After all, they were heavily dependent on the app for their work.
Tip: To stop China's world domination, Huawei has to die
Move production inside the US' borders
In addition to direct action to disable large Chinese technology companies, Trump has also imposed many import tariffs on products from China. He hoped this would bring more production into the country and create jobs there. This has had limited success. For example, Apple promised in 2019 that it would build its Mac Pro computers in Texas and Foxconn started building an LCD factory in Wisconsin. Also, both TSMC and Samsung are making moves to build chip factories in the United States. The construction of the TSMC plant in Arizona started last year.
In practice, however, the deals appear to be mainly symbolic prestige projects that Trump can use to brag about to his supporters. Especially the Foxconn factory turned out to be a disaster. Residents were forced to move to make room for the factory, millions were spent on subsidies, and hardly any of the promises were kept. In any case, no LCD screens are currently being produced there, and it is unclear what is happening in the factory instead. The Mac Pro factory, on the other hand, is up and running, but that computer is an expensive and relatively low-selling product on which Apple could take a lot of margins. MacBooks and iPhones are still assembled in China.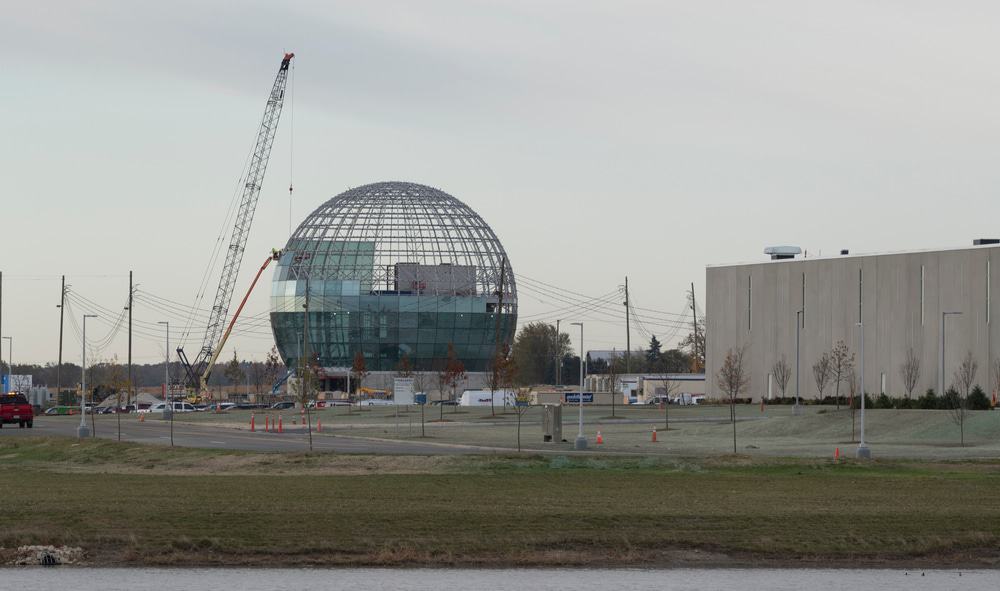 TSMC's plant is due to be completed in 2023 and should produce the first 5nm wafers in 2024 with an eventual production capacity of 20,000 wafers per month. However, in China, TSMC is already making 5nm chips and expects to start producing its 3nm node in 2022. Moreover, 20,000 wafers are only a small proportion of TSMC's total production. The plant is supposed to create 1600 jobs, but TSMC has also applied for subsidies to cover the higher costs of production in the US. TSMC might still turn it into a 3nm factory after all, but the company has not yet made any concrete announcements about this. Samsung's factory is still in the planning phase; a location has not even been chosen yet.
In many cases, despite the import tariffs, it remains unviable for companies to relocate their production to the United States. The import tariffs are ultimately just passed on to the consumer and the end result is that American consumers pay more for their products imported from China. Presumably, some companies are also waiting to see what Biden's plans are regarding import tariffs. After all, it is a waste of investment to start building a factory in order to pay fewer duties if, after a few months, the tariffs in question are withdrawn.
Nevertheless, Biden seems to want to continue Trump's China policy for the time being. In an interview with the New York Times, the new president said that Trump's 25 percent import tariffs would remain in place for the time being. After all, China had promised to buy a total of 200 billion additional US goods in the years 2020 and 2021. The country is lagging far behind on this promise.
In the interview, Biden said that he wants to shift the focus of the trade war. Instead of complaining that China is so successful in manufacturing and punishing this success, he wants to work on the competitiveness of the US itself. He wants to do this by investing in his own country, with improvements to education and infrastructure, among other things. This approach seems a lot more sensible, as it ultimately facilitates a better supply, instead of imposing an extra burden on the existing supply. In the end, only the consumer who suffer from this extra burden. However, Biden must make every effort to ensure that the construction of the Samsung and TSMC chip factories proceeds smoothly and that these projects have a better outcome than what happened with Foxconn.
Trade war with European countries
Trump has started a smaller-scale trade war with the European Union. Several European countries are increasingly resisting the influence of large American tech companies. These companies make a lot of money from European users, but they hardly pay any taxes because they are based in the US. So countries like France, Austria, the UK and Spain have come up with all kinds of extra taxes to capitalise on the American tech giants. The Trump administration has responded by introducing seemingly random extra taxes on European products, such as handbags and cosmetics.
It is a difficult situation for Biden. Arbitrary taxes on European products only increase international tensions, while in his inauguration speech he promised to try to bring people together again. However, Europe is probably not going to stop regulating American tech giants any time soon. This is likely to lead to protracted negotiations between European countries and the United States.
Cyber threats
The United States is still recovering from one of the biggest cyberattacks in recent times. Hackers managed to compromise the Orion software of IT company SolarWinds, making software open a backdoor to every computer on which it was installed. This software was used by thousands of organisations, from government agencies to Fortune 500 companies. Researchers see strong indications that the attackers were Russian state-sponsored hackers.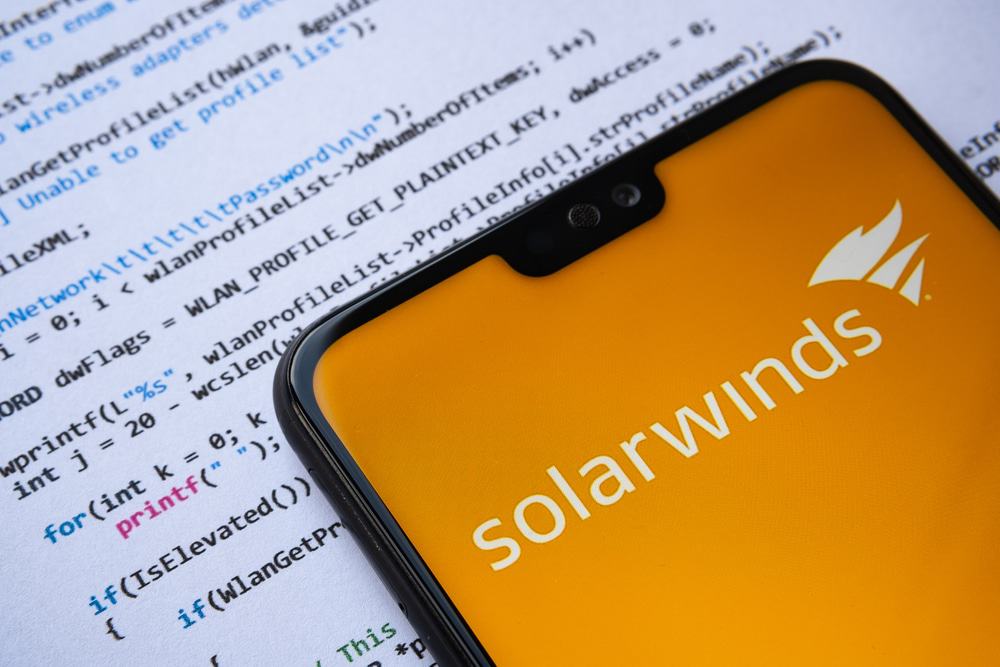 The hackers have had free access to internal networks of all these organisations for months without being noticed. This should not have happened. According to the New York Times, the emphasis on securing the US elections may have contributed to the hack going unnoticed. Before the elections, the American government worked hard to prevent rigging of the election process and afterwards it tried in many ways to fight the results of the elections. Meanwhile, the hackers had free access to all kinds of secret information.
Experts believe that both the government and various companies have shifted their attention from protecting the supply chain of their software to protecting the elections. Software from American companies was trusted blindly, without regard for possible security problems at those companies. In some cases, the attackers managed to break into poorly secured company networks with simple phishing attacks and trying out frequently used passwords.
Political minefield
Donald Trump has left a political minefield for Biden to solve. European countries are working hard to tame American tech giants, Russian hackers are attacking the US from all sides and Joe Biden has a complicated political chess game to play with China. In a last hurrah, Trump has also strengthened ties with Taiwan, which did not make the Chinese government very happy.
All these sensitive IT issues must be resolved in a country that meanwhile also faces unprecedented division and unrest, a pandemic, climate change, inequality and many other problems. It is going to be four tough years.