Facebook, with the help of AI, has mapped more than 300,000 miles (about 482,000 km) of roads in Thailand. Also in a number of other countries where digital mapping was still very low, the company has put hundreds of thousands of kilometres of roads literally on the map on OpenStreetMap.
The difference with services such as Google Maps or Apple Maps is that they focus mainly on environments where there is actually a lot of traffic, or places with highly developed infrastructure. This approach helps to make accurate navigation possible for consumers and businesses. In developing regions, however, this means that not all roads and paths are mapped, which is important for millions of people to use navigation services.
Facebook is trying to solve this problem with OpenStreetMap, a service that is open to the public – so anyone can get to work on mapping roads. At the same time, Facebook can attract new users for its tools. A function that works with the help of machine learning makes it possible to project roads and paths that are difficult to recognise onto satellite images. Then they are much easier to read for computers, so that the roads can also be added to the digital map system, says TechCrunch.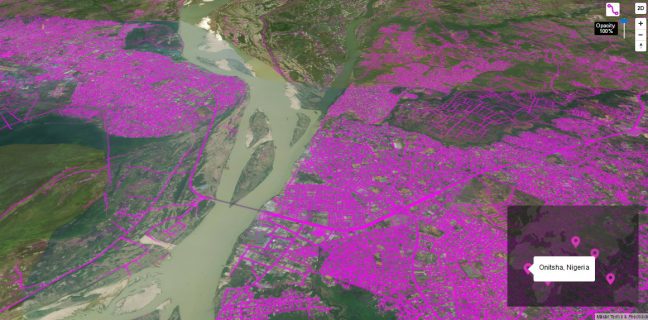 Specialized AI
Most modern algorithms, training sets and techniques were invented for areas with highly developed infrastructure, says Dmitry Kuzhanov, an expert in mapping the rideshare industry. In developing regions – e.g. Africa, South East Asia, Latin America – where roads are not well defined, maintained or developed, even the best trained human eye may find it difficult to identify and properly classify landmarks.
The Facebook project therefore adapts the objectives of an AI to the recognition of roads and paths in places where the infrastructure has not undergone a high level of development. The AI, called RapidID, identifies roads completely automatically, so that human action is only necessary to confirm that the identification is correct. The team that used the AI estimates that the work that would normally take 5 years has now taken them only 18 months, despite the fact that the AI is still far from perfect. The AI tool will be made freely available to the OpenStreetMaps community.
This news article was automatically translated from Dutch to give Techzine.eu a head start. All news articles after September 1, 2019 are written in native English and NOT translated. All our background stories are written in native English as well. For more information read our launch article.