ThoughtSpot announced a series of new features to its business intelligence (BI) platform at its Beyond conference. The features help businesses with actionable insights, visualizations and the integration of Live Analytics into their own products and services.
One of the introductions is ThoughtSpot Sync. This allows companies to bring the insights of their BI platform closer to operations by automatically using the insights to trigger actions in other applications and services via APIs. In this way, ThoughtSpot wants to make it possible to scale initiatives quickly and efficiently to every part of the company.
The new Bring Your Own Charts functionality further supports this philosophy. This gives users the freedom to deploy and use insights in new ways with the 'best possible chart, diagram or visualization'. Companies can use Bring Your Own Charts to bring visualizations from other JavaScript or d3 libraries directly into ThoughtSpot's Live Analytics experience.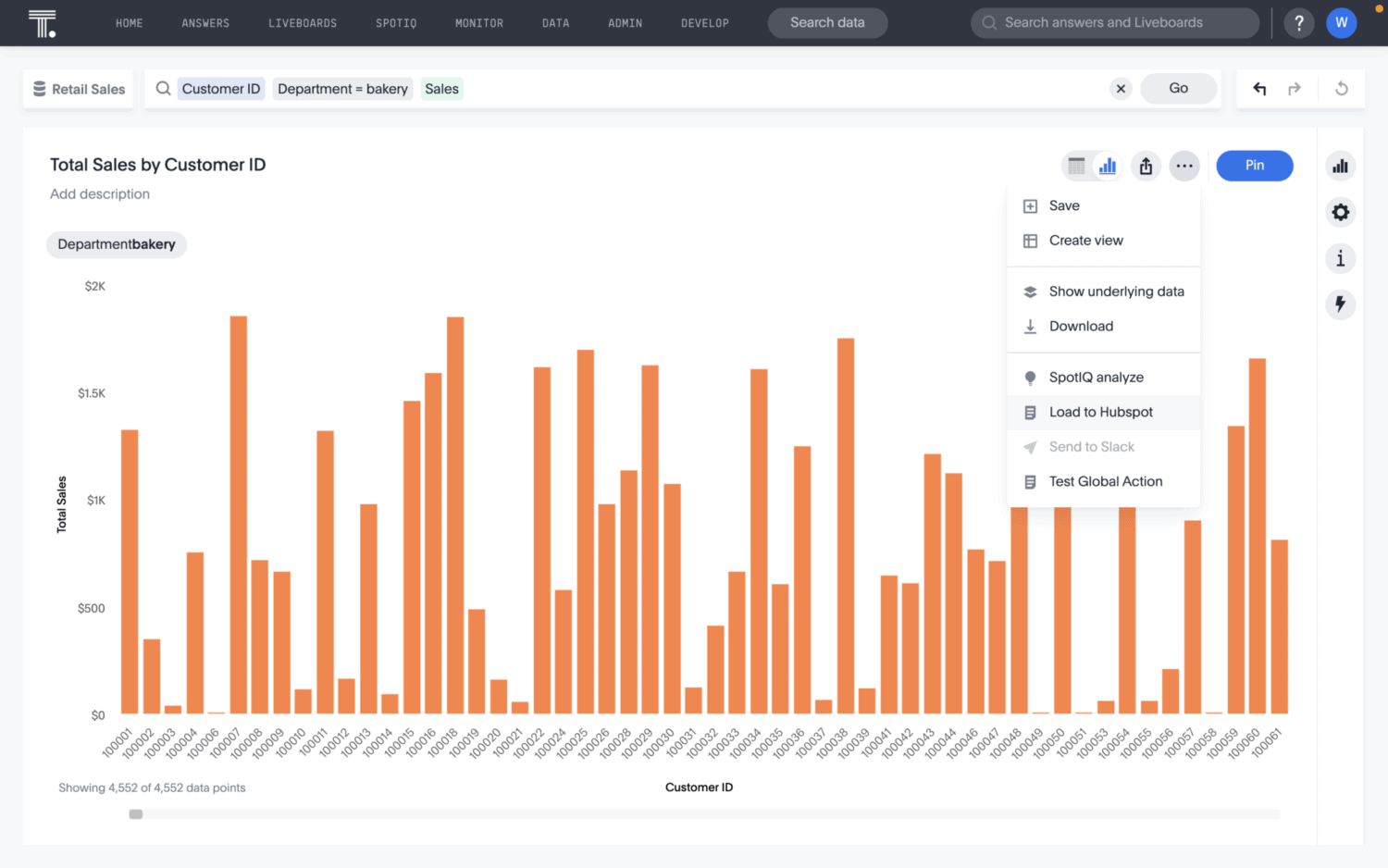 Building
ThoughtSpot also aims to let organizations build products, apps and services faster. To this end, it's releasing CodeSpot, a searchable repository of open-source ThoughtSpot blocks and code samples for developers. They can use the repository to quickly embed analytics and develop apps with ThoughtSpot Everywhere. CodeSpot includes reusable best practices for common development tasks, such as customization, visualization, API and tooling.
In addition, there are new SpotApps to simplify the use of templates for critical use cases. The new SpotApps include several templates for systems such as ServiceNow, Snowflake, HubSpot, Okta, Google Analytics, Google Ads, Jira, Amazon RedShift and Databricks.
The ETL Live Analytics templates are also readily available ETL tasks, built to work with SpotApps and ThoughtSpot partner Matillion. Matillion users can launch a new user application within minutes by opening the Matillion task and mapping from CodeSpot and the transaction system to the cloud data platform.
The platform updates are introduced simultaneously with new ThoughtSpot versions for SMBs. You can read more about these versions in our separate article.