Dutch startups are increasingly losing out financially to foreign competitors. This is one of the conclusions of Techleap's recent annual survey. A concrete approach for the Dutch tech startup industry is needed, according to the researchers.
The number of investments in Dutch tech startups has dropped year over year compared to competitors in surrounding European countries, the U.S. and Asia. This concludes the interest group for Dutch tech startups in its State of Dutch Tech 2023 report.
Overall, half as much capital was invested in Dutch tech startups in 2022 as in 2021. The average investment was only 0.26 million euros per startup, according to Techleap. A total of 2.6 million euros was invested last year.
Compared to other European countries, Dutch investments clearly lag behind. Sweden invests 0.90 million euros per startup, France and the UK both 0.67 million euros and Germany 0.55 million euros per startup.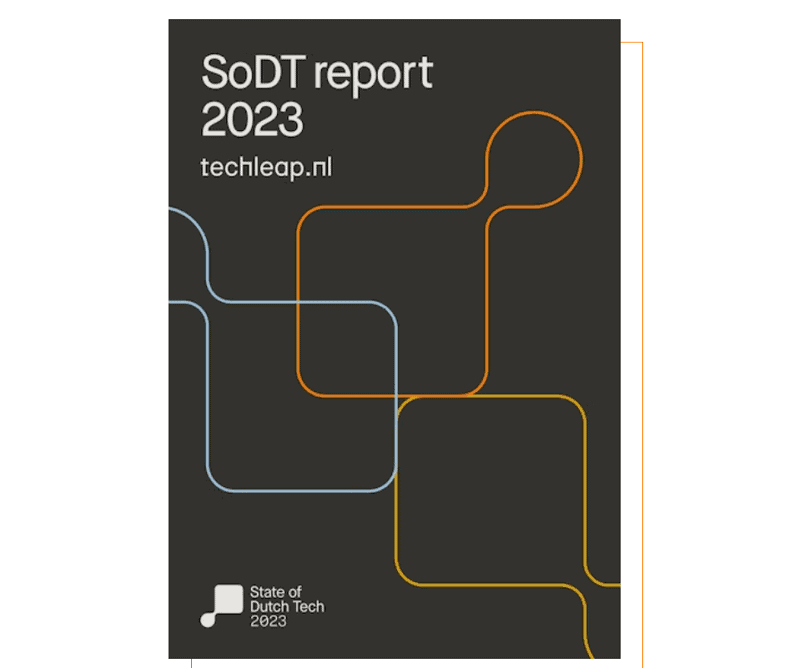 No employees and hardly any spin-offs
Another worrying trend affecting Dutch startups is the hard-to-fill tech jobs in our country. The Netherlands is in the Top 3 of European countries in which tech jobs are hard to fill, according to the researchers. Meanwhile, 59 percent of all tech jobs are hard to fill. In the Netherlands, it takes an average of 60 days to fill a tech job.
The recent large rounds of layoffs at several tech companies do not seem to be bucking this trend. The percentage of unfilled tech jobs continues to rise, according to the annual report from the advocacy organization. There is also room for improvement in the area of employee diversity at Dutch tech startups.
The annual review also notes that few tech startups in the Netherlands arise from development activities at academic institutions. Such spin-offs are good for developing so-called "deep tech" or knowledge-intensive technology with potentially large social and economic impact.
Dutch spin-offs do survive for a long time, but grow slowly. About 80 percent of such startups are still active after 10 years, but have remained small. Think of up to 10 employees. Many of these types of startups often have long lead times and cannot grow fast due to lack of sufficient support and capital.
More startups in the region
Fortunately, Teachleap researchers also detect a positive trend. The number of tech startups operating outside the Randstad or Brainport in Eindhoven is increasing. While the majority of Dutch tech startups still operate in the latter regions, tech startups are increasingly establishing themselves in the provinces of Utrecht, Groningen and Limburg.
Measures
The researchers also make some recommendations to improve the Dutch tech startup climate. Especially the establishment climate needs to be improved. Attention should also be paid to developments in areas such as climate, healthcare, security and energy. These are social issues where Dutch startups and scale-ups can play a role more often.
"The Netherlands should want to be a tech country. Every sector will have its 'Tesla,' bunq, Picnic or Moderna. Tech has become very strategic, and entrepreneurs are making an increasing impact in all sectors. That's why tech should become part of economic and industrial policy across the board," indicates Constantijn van Oranje, Special Envoy of Techleap in a commentary.
Also read: Netherlands can become a world leader, but startups require more support