VMware has introduced a new version of its hybrid cloud platfom, VMware Cloud Foundation 5. The platform includes improved scalability, security and is easier to deploy.
The latest version of the hybrid cloud platfom includes the new version of the VMware vSphere v8.0 Update 1 release, the vSAN storage virtualization layer v8.0 Update 1, NSX 4.1 for network and security virtualization and vRealize LifeCycle Manager 8.10 for cloud management.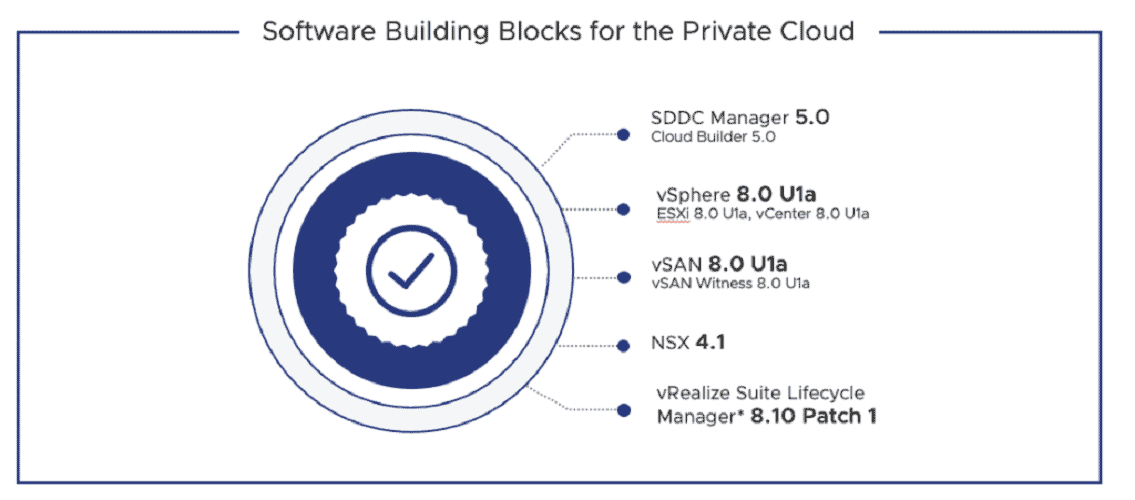 Isolated SSO Workload Domains
One of the new features of VMware Cloud Foundation 5 is the introduction of Isolated SSO Workload Domains. This allows administrators to configure new workload domains with a separate single sign-on instance. Especially useful for enterprises that want to isolate workloads and MSPs that want to assign workload domains to different customers with their own SSO domains.
VMware Software-Definend Data Center Manager pre-checks to ensure that the infrastructure is ready for an update to the latest version and that the deployment is in the correct order to the desired Cloud Foundation version. Among other things, these pre-checks are now context aware.
SDDC Manger allows administrators to see every configuration change part of the upgrade and to better understand which features impact deployments. Naturally, all other components within VMware Cloud Foundation 5 have also gained their new specific features of their own.
Not everything available yet
VMware announces that not all VMware Cloud Foundation 5 downloads solutions are immediately available. Some greenfield or upgrade scenarios may also be delayed until a later date. Users should therefore keep a close eye on the release notes.
Also read: Will Broadcom's acquisition of VMware go through?