The new social media app Threads keeps growing. Also, the first update for the platform has now been released.
This is the finding of researchers at Data.ai. According to the app researchers, Threads recorded more than 150 million downloads, both for iOS and Android, in its first week of existence. This is up to 5.5 times faster than the previous record holder, Pokémon Go. The latter app managed to reach the total of 150 million downloads in 33 days. The Call of Duty mobile app did so in 103 days.
The study further shows that Threads managed to reach a total of 93 million active users worldwide during its first week of existence. By July 10, it reached 100 million, as it announced itself.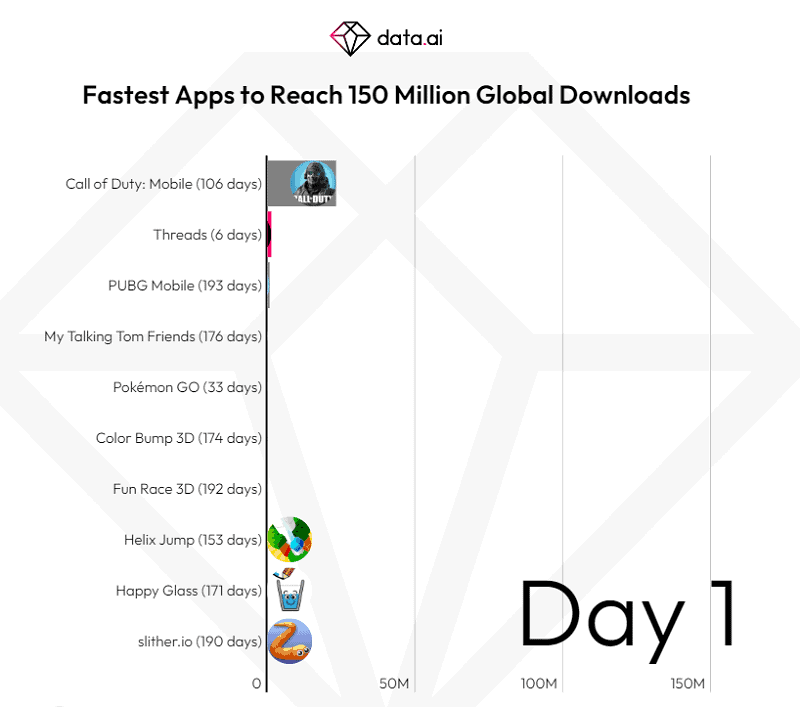 Most downloads from India
Most downloads were notable to July 12 in India with 33 percent of the total. Brazil came in second with 22 percent, followed by the U.S. with 16 percent. In the EU, the app is still not downloadable due to privacy sensitivities. Meta is even said to have taken measures to prevent VPN workarounds in the region.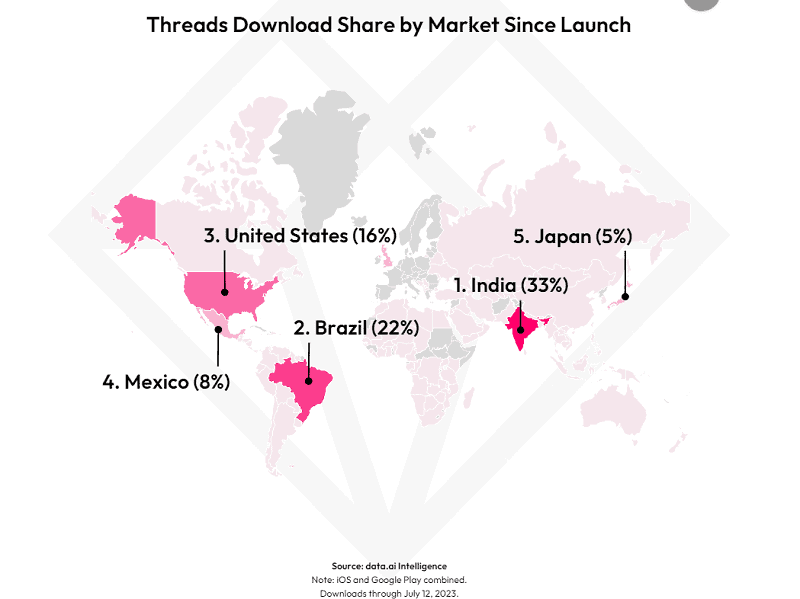 First app update
Meta recently released a first app update for Threads. The update, announced on the platform, includes support for iOS 17 which is now in public beta.
In addition, larger updates such as a following feed, multi-account support and an integration with the ActivityPub protocol, the basis under competitor Mastodon, are on the cards.
Also read: Threads reaches 100M signup milestone faster than ChatGPT