Microsoft previews a European Windows 11 version that complies with the Digital Markets Act. Changes appeared to be necessary mainly to give users more control over whether they want apps that the operating system provides by default.
Windows 11 23H2 was released yesterday in the Release Preview Channel. This version allows users to uninstall the Camera, Cortana, Edge and Photos apps. Apps necessary for the operation of the OS will be marked with the tag 'System'.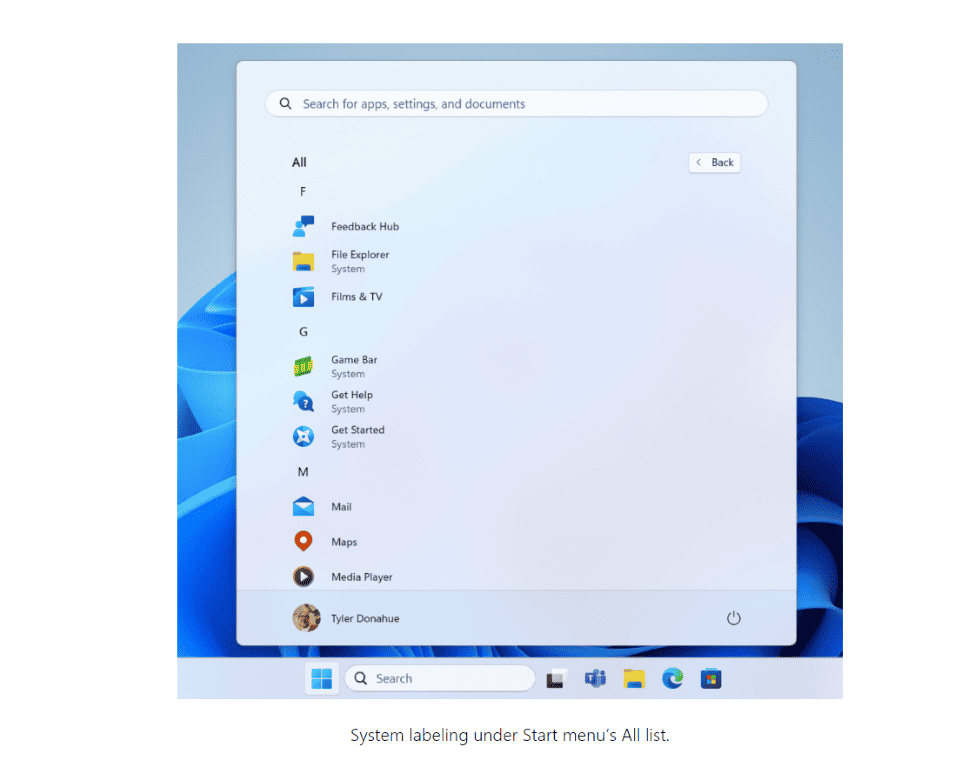 Source: Microsoft
Less Bing marketing
Microsoft's strategy of forcing its own search engine, Bing, on Windows users as often as possible must also be revamped. Users will even be allowed to remove Bing from the OS entirely.
Under the Digital Markets Act (DMA), bundling of software programs from a single manufacturer will be more strictly enforced to maintain fair competition. The law is effective from spring 2024, giving tech companies time to prepare products. From this legislation, Microsoft also made new Microsoft 365 subscriptions available in October, which do not include a licence for Teams.
Updates to all EU users in 2024
There will also be options to change the layout and content of the Widgets Board. Finally, the European version will allow users to sync the Microsoft account with Windows. When sync is on, Windows data will become available on all Windows devices owned by this user.
Beginning in 2024, Windows versions will receive an update to come into compliance with the DMA. Microsoft indicates that this update will only roll out to European users. The versions in question are Windows 10 version 22H2 and Windows 11 version 23H2.
Tip: This week, Microsoft is holding its Ignite event where, among other things, it unveiled a new Microsoft Copilot offering: New Microsoft Copilot offerings specialize for numerous professions