Google introduces a new quick settings menu that allows users to customise their inbox. The functions were previously buried in Gmail's settings which meant that many users did not know these options existed.
With the new update, it's easier to change the look and feel of Gmail quickly without having to delve into the settings. In the new quick settings menu, the options are displayed on the right side of the screen and the inbox on the left side. Users can see in real-time the adjustments they are making without having to leave the menu.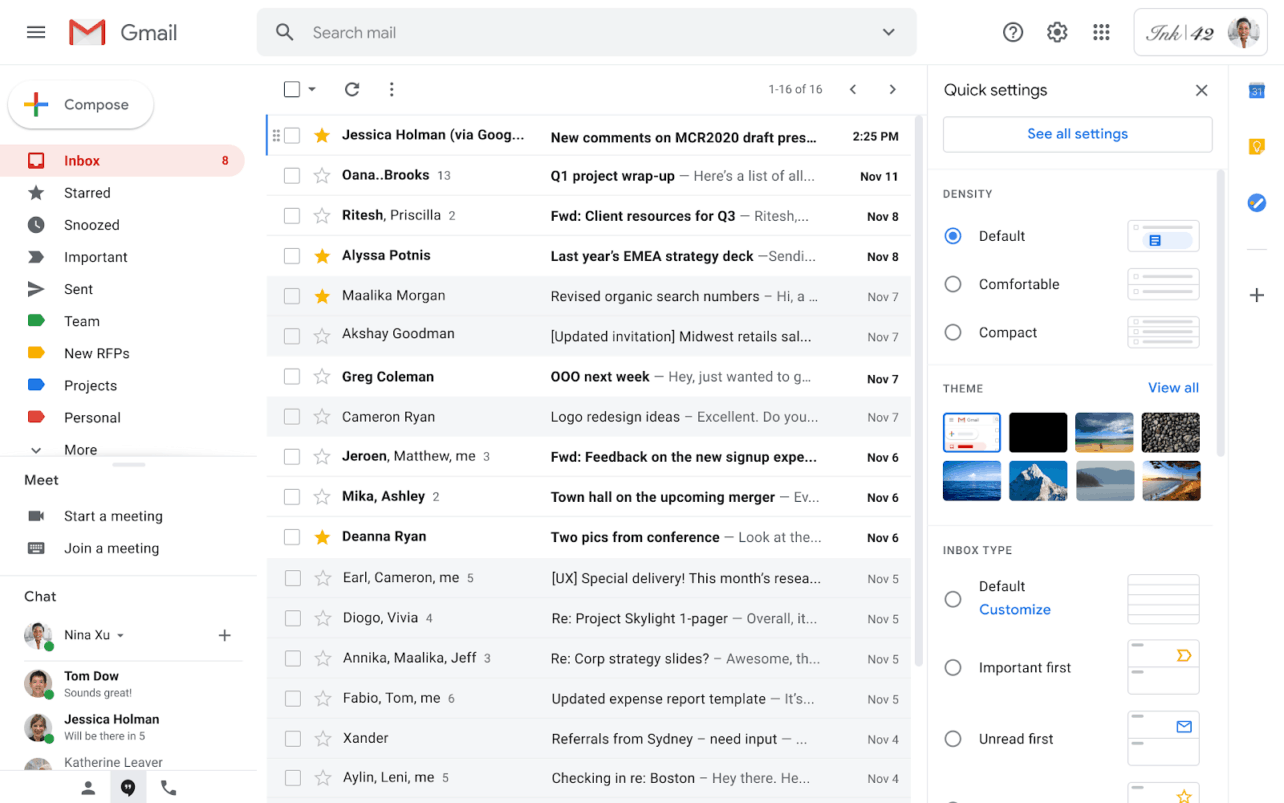 One of the previously hidden functions is the possibility to adjust the density of the text. Users can also choose from various inbox layouts, including Priority Inbox, which prioritises important emails.
Users can now choose to enable reading panes, a feature that makes the Gmail inbox feel like a traditional desktop client. The introduction of the new menu makes it easier to use colourful themes to customise Gmail. The new menu does not replace the full settings screen. In the menu, you can click on 'see full settings' to open the full menu.
The quick settings menu is enabled by default for G Suite customers and Gmail users with a personal account can use the new feature on the 22nd of June.