Atlassian recently launched its Jira Work Management tool, which allows teams within business departments to better collaborate with each other. This extends the work tracking and allocation capabilities that Jira already offers to departments within businesses beyond just the IT department.
Atlassian says the release Jira Work Management should put an end to all the spreadsheet and email sharing that goes on within corporate departments. Using the existing work tracking and assignment capabilities that the Jira tooling now provides, these departments should now be able to better collaborate among themselves.
Bringing Jira functionality to HR, finance and marketing departments, via the SaaS solution Jira Work Mangement, will provide them with shared and structured workflows, automation capabilities for routine tasks and increased privacy capabilities for keeping certain information secure, among other things. With this functionality, companies can then quickly roll out best practices for these teams and make them more productive.
Functionality
Within Jira Work Management, employees are provided with, among other things, List View for a true spreadsheet experience. With this tool, they can quickly adjust things, which in turn yields better performance and results. In this way, they can easily manage their work, whether it's individual workloads or projects that cut across the company.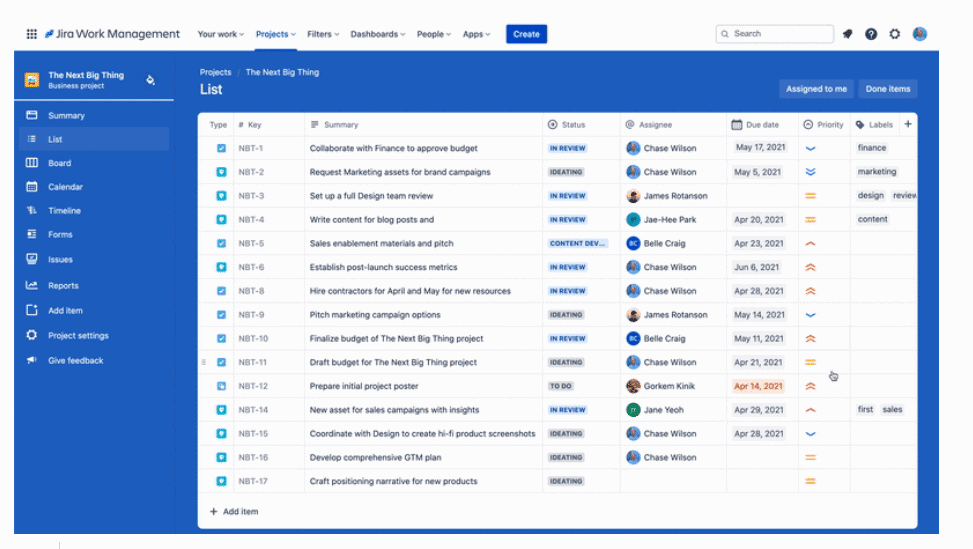 Functionality like Calendar View provides a clear and understandable overview of all work over time. With this, employees will be able to plan better in the future. With Timeline View it is possible to discover connections and dependencies between different workflows. With it, teams can quickly get a clear, complete overview of all their projects.
Other tools such as Board and Forms provide clear graphical insight into the progress of projects and, among other things, make it possible to coordinate projects between different departments.
Free update
Jira Workspace Management is available immediately. Customers who already have business projects running in their Jira tooling, such as within Jira Core, Jira Software and Jira Service Management, are automatically migrated to the new Jira Work Management experience for free.
The SaaS tool is also available as a free solution, but it is limited in use. For more than 10 end users and additional storage, one must switch to the paid version. Atlassian indicates that Premium and Enterprise versions are in the pipeline.