Through the introduction of its Application Outages service, Cisco has expanded the scope of visibility tool ThousandEyes to thousands of SaaS applications. At the same time, Cisco ThousandEyes presents a new map that shows disruptions to SaaS services and networks in real-time.
The 2020 acquisition of ThousandEyes, also known as the Google Maps for application traffic, gave Cisco a visibility tool to map the 'health' and structure of application traffic across its corporate networks, detecting any disruptions in real-time. With ThousandEyes, companies can ensure that employees, wherever they may be, are able to access their applications securely and reliably.
Introducing Application Outages
Earlier this year, the tech giant added ThousandEyes' tooling to AppDynamics, its switch portfolio application management solution. Cisco's not stopping there. The organization is now extending ThousandEyes' functionality to insight into the operation of popular SaaS applications. A modern move: today, employees no longer only use applications available within their company networks, but also applications made available in various (public) cloud environments outside the so-called perimeter of the company network.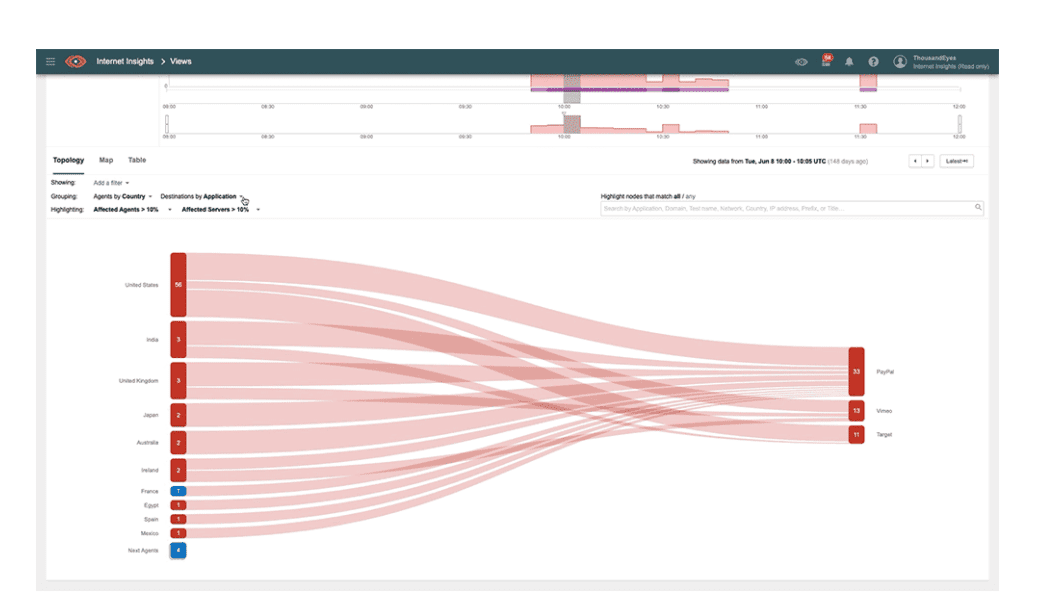 The Application Outages functionality gives companies real-time and historical insight into the availability of various SaaS applications. This enables administrators to discover problems with the availability of the services for their employees take action accordingly. They also receive information about the cause of the outage of the SaaS applications in question. It puts administrators in a better position to manage the complexity of availability management, providing them with 'unprecedented' real-time insight into the functioning of the Internet.

Public outage map
In addition to this expansion of Cisco's ThousandEyes tool, the tech giant developed the Internet Outages Map, on which anyone can see which popular SaaS application services and other networks are suffering from outages. Every five minutes, the data is refreshed to provide a recent overview.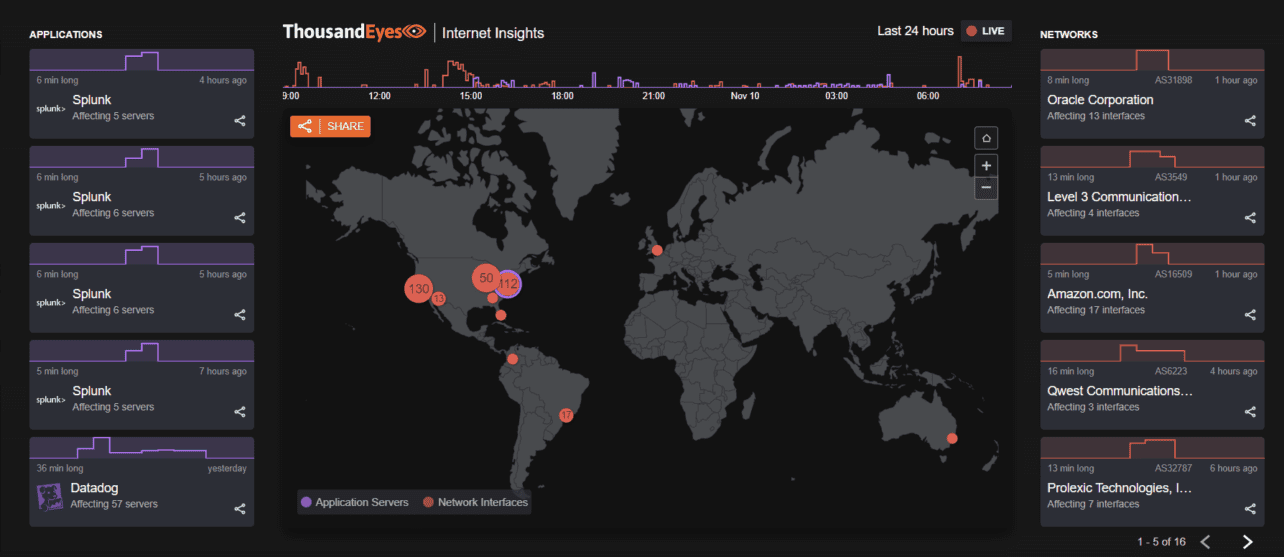 The information on which this map is based comes from the performance data of users of the visibility tool. ThousandEyes' Cloud Agent and Enterprise Agent tools collect data from all measurement points in Cisco's global networks. The map is available immediately.