Apple is introducing a beta of Business Essentials for managing and setting up business devices. Despite being exclusively enabled for users in the United States at this time, the service is to become widely available eventually.
With the arrival of Business Essentials, end users of Apple devices in SMBs will be able to outsource their device management to the tech giant via a subscription.
Business Essentials
As part of the subscription, Apple takes care of the complete setup, onboarding, data backup, storage, security, updates, support and repair of all used devices. These can be iPhones, iPads or MacBooks. This should relieve customers with few IT staff or none at all.
Apple charges between $2.99 (€2.61) and $12.99 (€11.33) per user per month, depending on the number of devices and amount of cloud storage per end user.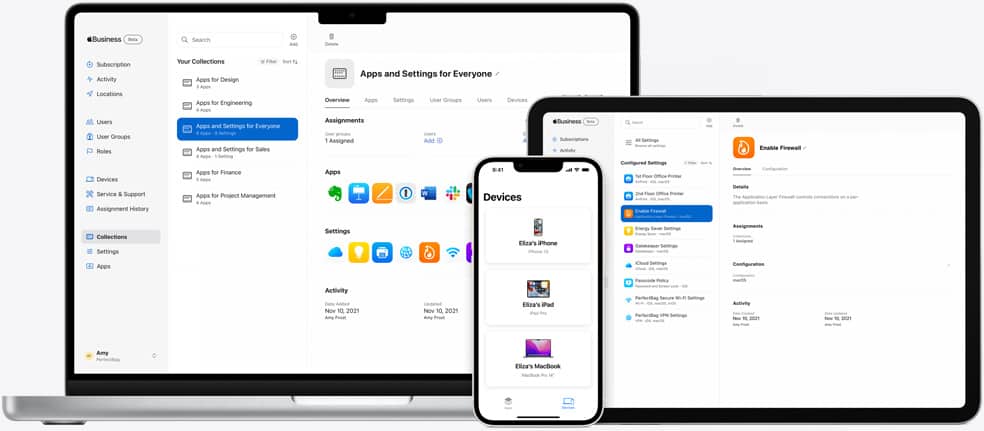 DaaS
Technically speaking, the tech giant is providing a DaaS service, as is also offered by competitors. Think of distributors, resellers and manufacturers such as HP. The service is also similar to the management software services for (mobile) devices offered by tech giants Microsoft and VMware.
Availability
The service is only available in the United States for now. A free beta has been launched for extensive testing. The final release should take place in the spring of 2022. Apple does indicate the time frame in which the subscription service will be brought to other regions.