LinkedIn will soon introduce an interactive platform service for live events. First, only for audio and chat — later, for video as well.
Microsoft subsidiary LinkedIn announced the arrival of an audio-only conversation platform as early as last year. Now, the platform is taking shape. According to TechCrunch, the business social media giant wants to offer business users more opportunities to provide and conduct virtual events. Think, for example, of roundtable discussions and webinars.
Coming audio-only conversation platform
This month, LinkedIn is introducing an audio-only platform in beta. This platform is best compared to Clubhouse, the app that has attracted much attention since the pandemic, but already seems to be on the wane.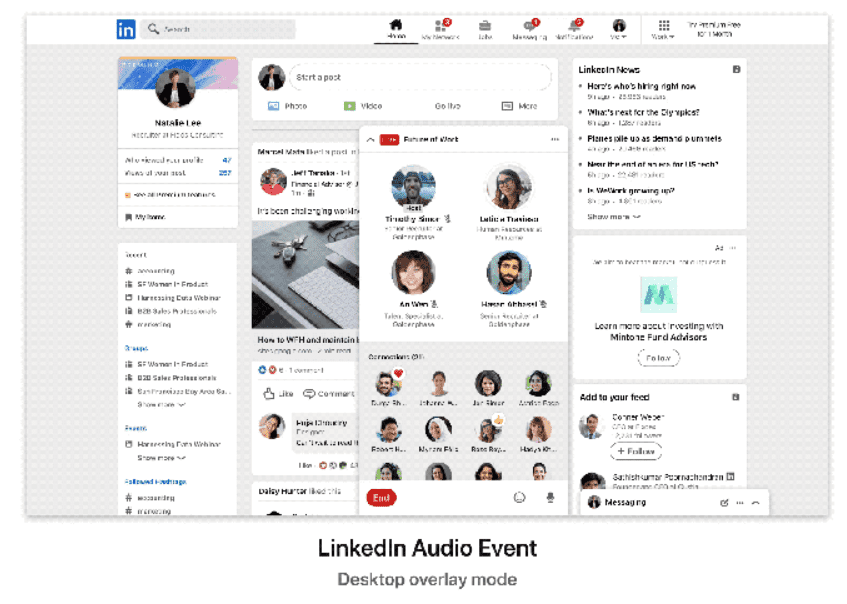 According to insiders, LinkedIn has long been working on additional options that could make the platform more interesting for business users. For example, the possibility of offering paid access to audio chats. For now, all access to the audio platform within LinkedIn appears to be free.
Other features of the platform include the ability to manage interactive end-to-end content without third-party software, live conversations, post-conversation communication and interaction with LinkedIn's existing functionality.
Video platform
The audio platform should expand to include a video platform in the near future. This platform primarily focuses on LinkedIn's so-called Creator community that LinkedIn has created. LinkedIn is already allowing this community to organize virtual events using the broadcast technology in LinkedIn Live.