Microsoft plans to change the interface of the Outlook web app. Mail, Calendar, People, and To Do are currently located at the bottom of the Outlook interface. Soon, these applications will show on the left side of the web app by default.
When moving between applications, the appearance matches the look of Outlook with Teams and Office.com. Current Channel users have been able to test the new experience since March 2022. Users had to opt-in to review the new appearance until now. The left-side arrangement will ultimately become the default.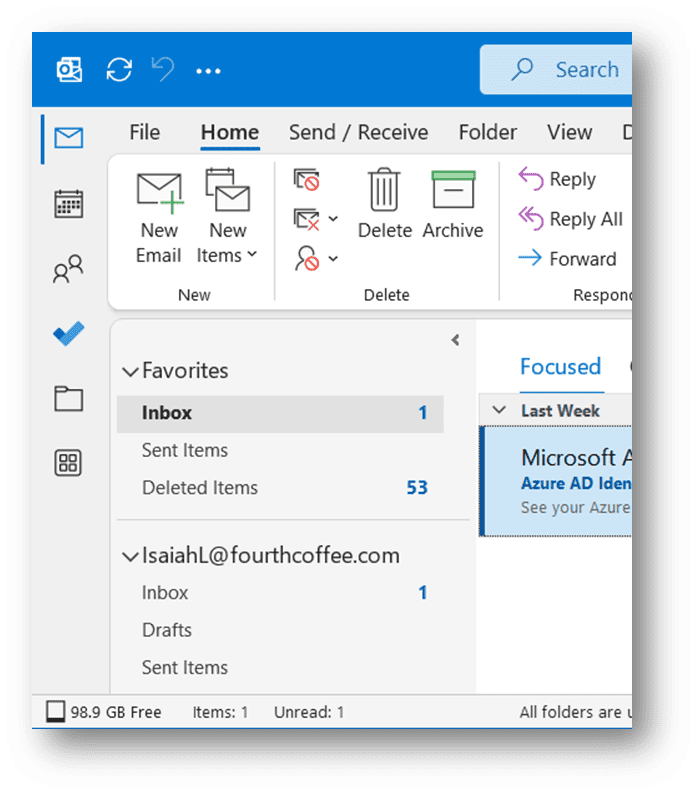 New interface
Microsoft noted in a Tech Community article that the update will give a consistent experience across Outlook, Teams, and Office.com, making room in the UI for more apps to integrate with Outlook.
You can effortlessly open popular apps such as To Do, Yammer, Bookings, Word, Excel, and PowerPoint without leaving Outlook. Others are in the works and will arrive soon. You may also change the applications highlighted by right-clicking and pinning your favorites.
Microsoft stated that users won't be able to return to the old navigation interface because the new layout provides new functionality.
Not everyone welcomes the change
The lack of a choice has irritated some consumers. Terrygage, one of the Microsoft Tech Community's users, urged Microsoft to find an alternative for users that don't use the highlighted apps and "like the fact that having the Mail, Calendar, People, and Tasks at the bottom allows for more room in the active window I am using for mail purposes".
Several other folks expressed similar opinions, but it seems Microsoft is determined to continue. About a month ago, Microsoft announced a new version of Outlook was in the works, which should be ready to go this year.