Microsoft Teams is now getting an upgrade that will allow them to streamline sharing. Now, users can create shareable file links and set permissions for files saved in Teams. In addition to these features, users can do the same for files stored in OneDrive and SharePoint, while engaging in a private chat or initiating a channel conversation.
It is possible to share files saved on OneDrive, from teams and sites that have given permissions. To share the file, users need to follow the following steps:
To pick the file you want to share in a channel, click on the paperclip icon (attach), select Recent, Browse Teams and Channels, OneDrive, or Upload from my computer.
To pick the file to share in a chat, click on the Attach icon, select OneDrive, or Upload from my computer.
You can copy and paste the sharing link directly into the compose box.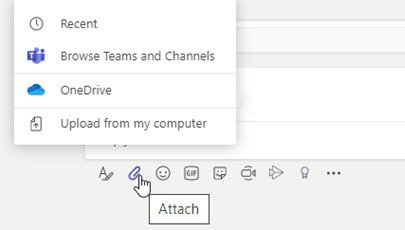 Depending on the default permission set, the users who share a file using OneDrive or teams and channels, give access to all recipients.
When copy-pasting a sharing link, the permissions set on the link are the only ones allowed, and the SharePoint URL gets shortened to be the file name. Simply put, Teams uses the file name to link to the file for easy identification.
Flexible and easy
When sharing files from within Teams, you can just set the access permission for the file, the same way you do with Microsoft 365. You can give access to anyone you like, with great flexibility.
If you leave any of the permissions on default, they just follow the rules set at the organization level. The kind of convenience offered here is what Teams working together need to make the best of everything they have at their disposal.
Tip: Microsoft Teams worthless for companies with multiple clients