Terraform now has a valid open-source alternative guaranteed by the Linux Foundation.
The open-source community was on the alert five weeks ago when HashiCorp announced that it was changing the license for Terraform from an MPL 2.0 license to a business license. Which means this software is no longer open-source. The community took advantage of the open-source's right to fork and developed OpenTF.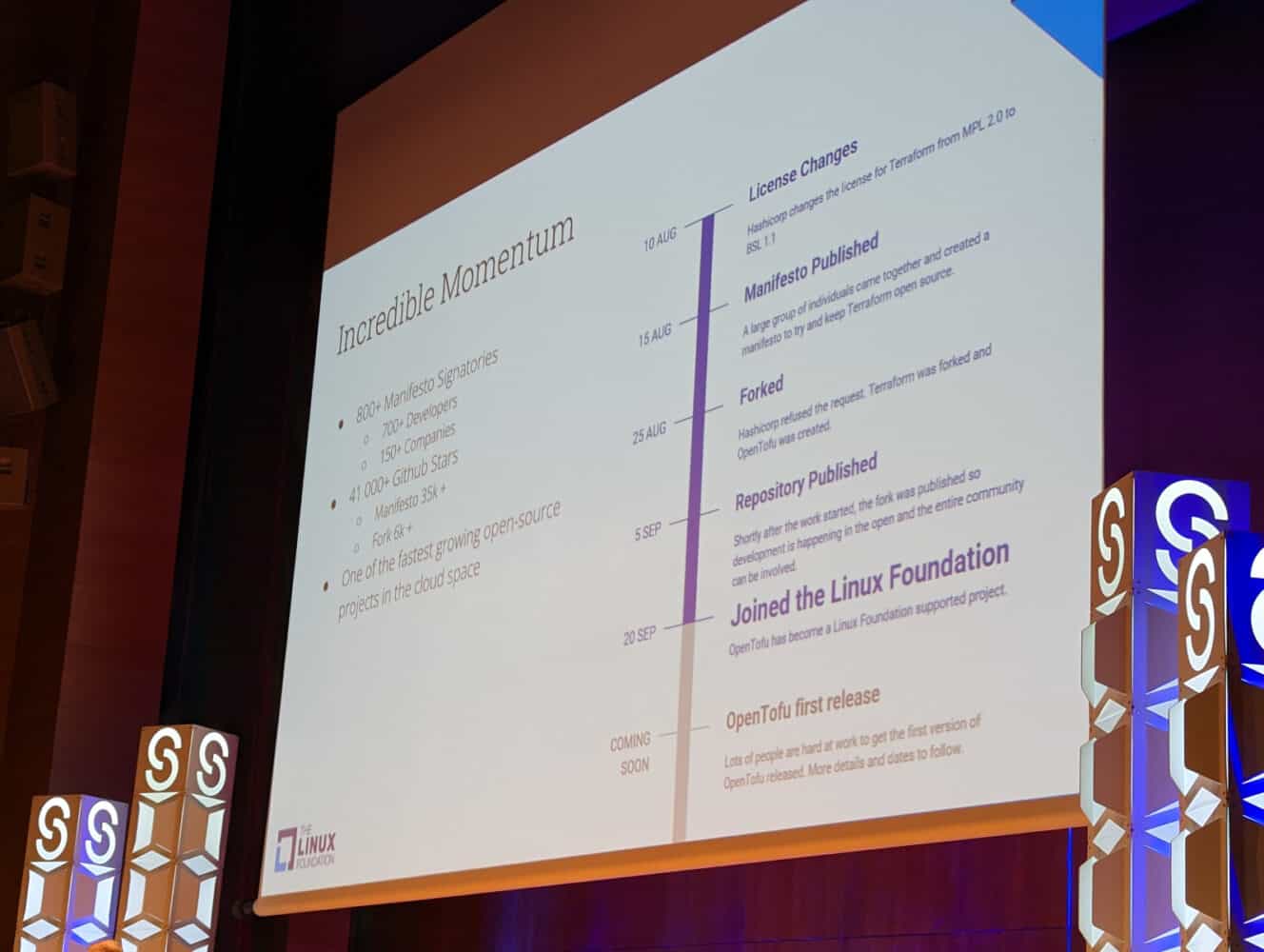 During a keynote at the Open Source Summit Europe in Bilbao today, the Linux Foundation announced that as of today, OpenTF will be renamed OpenToFu. It will be a project within the Linux Foundation. According to the folks at the Linux Foundation, OpenTF/OpenToFu is one of the fastest-growing open-source projects in the cloud field. It has been in the top 3 most popular projects for weeks.
Also read: HashiCorp also installs a paywall: does open-source get a new meaning?
OpenToFu gets Open Governance
One of the main advantages of adding OpenToFu to the Linux Foundation's list of projects is there is no possibility that history will repeat itself. OpenToFu is covered by the Linux Foundation's charter, including Open Governance, which makes it impossible to suddenly turn it into a business license.
During the announcement, Jim Zemlin, Executive Director of the Linux Foundation, also touched on the perception surrounding customizing licenses from parties such as HashiCorp. At this point, it may seem like everyone is doing it, but in fact, no more than nine organizations have done so. So it's not as bad as it sometimes seems.