Microsoft has launched a beta version of Power Apps on mobile, for no-code application development. With the mobile applications, anyone without knowledge of programming languages can easily and quickly assemble mobile business applications. The canvas and model development methods are both available in the mobile application.
Concretely, the now launched public review of the mobile Power Apps development application is meant for Android and iOS developers without knowledge of programming languages such as C#. The new solution offers an easy way to create business applications.
The tech giant's mobile application merges the two types of application development methods, 'canvas' or 'model', into the mobile application. By merging these two development methods into a single mobile application, developers and designers avoid having to install a separate application for each development method. The development methods allow end users to choose the development of their applications as they see fit.
Functionality for canvas
The canvas development method for applications helps designers to create an app by 'pouring' elements into a pattern and integrating data from different sources. Think of data from sources such as SharePoint or Excel, but also from non-Microsoft sources.
Improvements for 'model' development
To develop business applications on a 'model' basis, the beta version of Power Apps has added a new responsive user experience for mobile use. Think about supporting gestures, animated updates and a better layout that does justice to the latest versions of the Android and iOS mobile operating systems.
For example, the hamburger menu in the top left now gives access to the slide-out sitemap, and Search and Quick Create ('+') icons are available on all tabs. Improvements have also been added to the navigation within the mobile application, and for presentation on the home screens of Android devices or iPhones.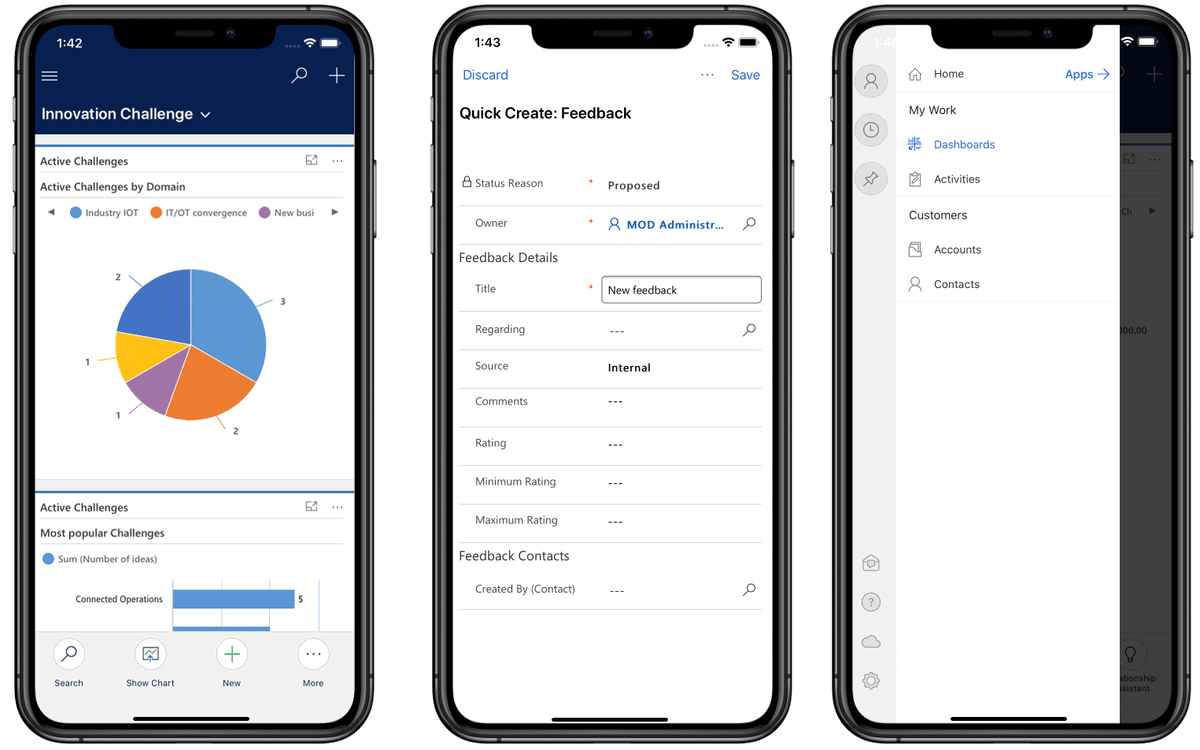 Power Apps product
The Power Apps mobile application has been around for a long time and is offered by Microsoft as a tool for business users and developers, to develop custom applications. They do not need any knowledge of specific code for this.
The service runs on Azure and can import data from Office 365 environments through the Microsoft Graph interface. Power Apps is part of Microsoft's Power Platform. Other services within this platform include Power BI and the Power Virtual Agent bots.