Cloudflare acquires website optimization specialist Zaraz. Zaraz' technology enables companies to optimize and accelerate the performance of their websites.
The more integrations websites have, the slower the response. Zaraz' offloads the execution work of integrations with third-party tools, including ad-tracking pixels, video players and analytics applications.
Based on the Cloudflare Workers platform, Zaraz's code ensures that all these tools for websites are identified under the hood. Following detection, it offloads the tools' operations to its proprietary, separate backend infrastructure. This eliminates the need for end users' browsers to run various scripts. It improves the speed and function of websites.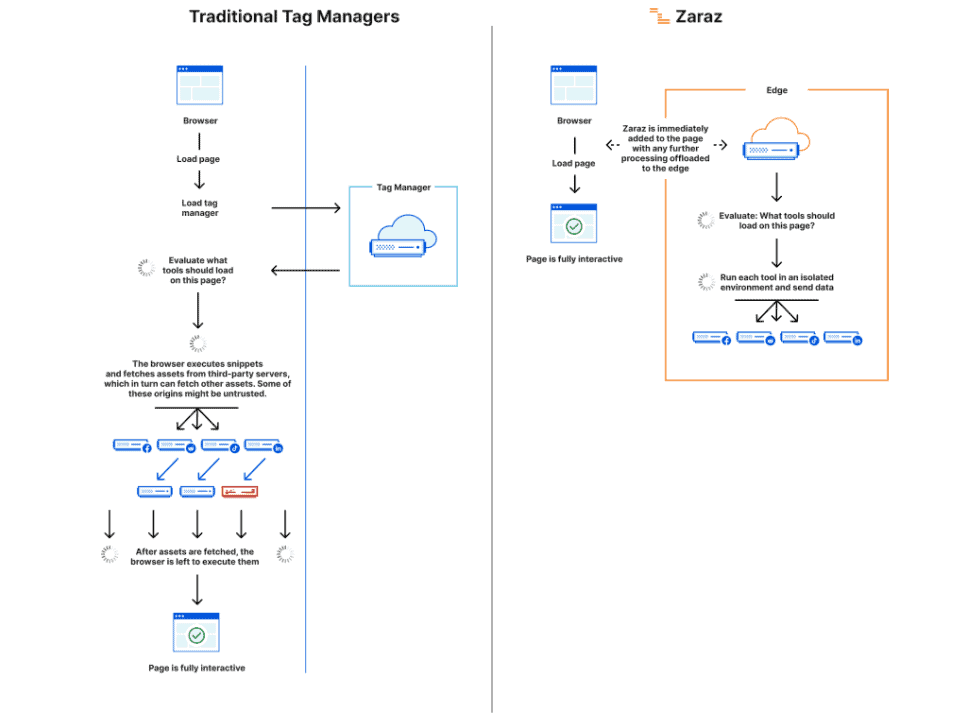 Introducing Cloudflare Zaraz
Cloudflare says it's going to fully integrate Zaraz's technology with its own solutions. The resulting product will be named Cloudflare Zaraz, a title currently available in beta.
With this solution, companies with websites managed by Cloudflare will be able to apply the website optimization specialist's solution with a single click on an icon. Modifying code isn't necessary.