Companies are increasingly using serverless computing and containers to run applications.
According to The State of Serverless 2022 report by Datadog, companies continue to see benefits in serverless computing. Serverless computing allows applications to run without traditional infrastructure and resource management. Administrators and developers can designate and configure resources through code. Resource consumption is limited to the resources required.
Reason for increasing use
According to Datadog, the availability of tools contributes to the trend. Major public cloud providers are frequently updating and introducing appropriate software, making serverless computing increasingly accessible. Datadog also found that many companies use serverless computing in combination with containers.
Serverless in public cloud environments
The use of serverless computing in AWS, Google Cloud and Azure is growing in particular. Half of all the companies surveyed used serverless solutions from the big three. 70 percent opt for AWS, 15 percent frequent Google Cloud and the remaining 15 percent work with Microsoft Azure.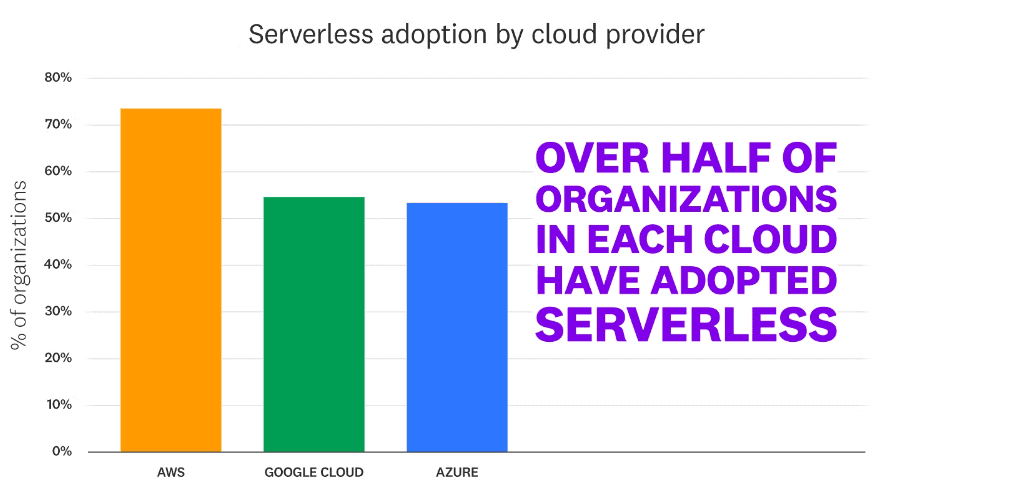 Datadog's researchers also examined the various tools within public cloud environments. AWS Lambda is the most popular tool in AWS. Other contenders are AWS App Runner, ECS Fargate and EKS Fargate. Google Cloud Functions, Google App Engine and Google Cloud Run peak in Google Cloud. Microsoft Azure users prefer Azure Functions and AKS running on Azure Container Instances.