Lenovo announced a compact mini-desktop with high performance. The ThinkStation P360 Ultra is designed for demanding workloads in small spaces.
The ThinkStation P360 Ultra helps users run heavy applications in small environments. For instance, CAD solutions, medical image rendering and large data sets. The compact desktop hosts relatively large amounts of computing power, storage and connectivity.
ThinkStation P360 Ultra
Inside the chassis, you'll find 12th Gen Intel Alder Lake processors, Nvidia RTX A2000/A5000 GPUs and up to 16GB of VRAM. The Intel processors come in different variants, from i3 to i9. For storage, there are two M.2 SSDs are available. In addition, there's a single slot for a 2.5-inch SDD or HDD. In total, this should provide up to 8TB of storage capacity. Four slots allow a maximum of 128GB DDR5 RAM.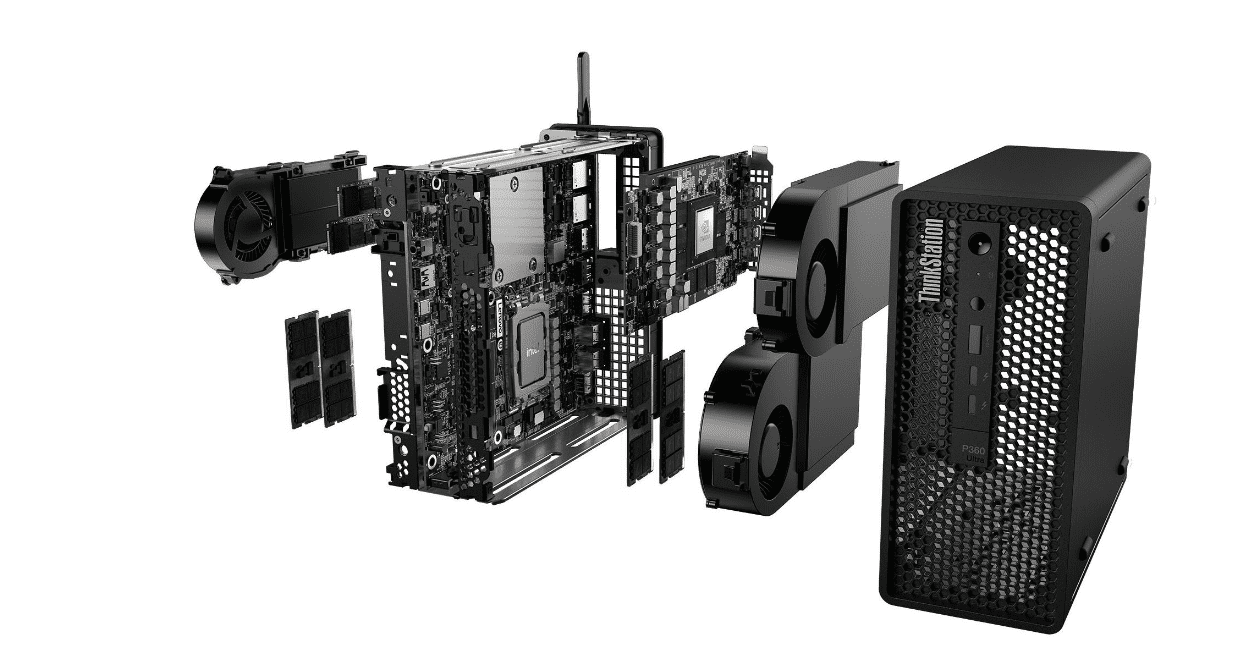 In terms of connectivity, the Lenovo Thinkstation P360 Ultra features no less than seven different DisplayPort outputs, a 2.5 Gbps Ethernet and a 1 Gbps Ethernet port, five USB-A ports, a pair of Thunderbolt 4 ports and a headphone jack.
The Lenovo ThinkStation P360 Ultra becomes available at the end of this month. Pricing starts at $1,299 (€1,237).