Ten years after unveiling its successful Armv8 architecture, Arm has unveiled its successor: Armv9. The company wants this architecture to play an even more central role in our lives over the next ten years.
ZDNet has listed the developments in the new architecture. Armv9 should offer significant improvements over its predecessor in terms of security, performance and power consumption. Security is a particular concern, with new features such as memory tagging and Realm management. The first of these features should solve memory security problems, and the second provides a container-like vault for secure data manipulation.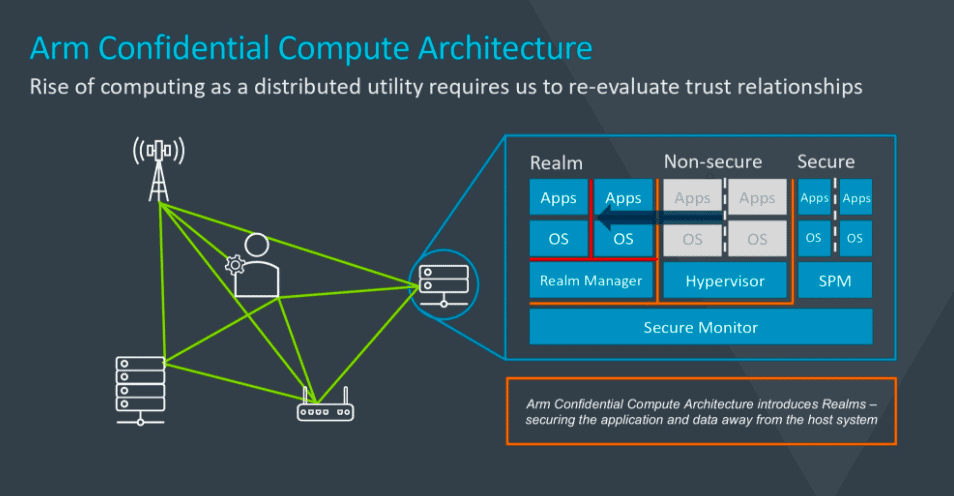 "Realms is a new technology and we do anticipate it being implemented widely and we are working very hard on the software side of that," said Simon Segars, CEO of Arm. "Realms are similar to containers but with real hardware support to keep data and code protected. We believe Realms provides rigorous security safe hardware support."
According to Segers, the Spectre and Meltdown vulnerabilities demonstrated the importance of good security, and recent security breaches on the software side have reiterated that. Arm promises to reveal more about Realms later this year.
Improvements for AI
Other enhancements emphasise artificial intelligence. For example, the architecture gets support for the SVE2 extension, with improved support for workloads in AI, DSP and xR. Furthermore, the graphics capabilities are improved, which also brings gains in the area of matrix processing.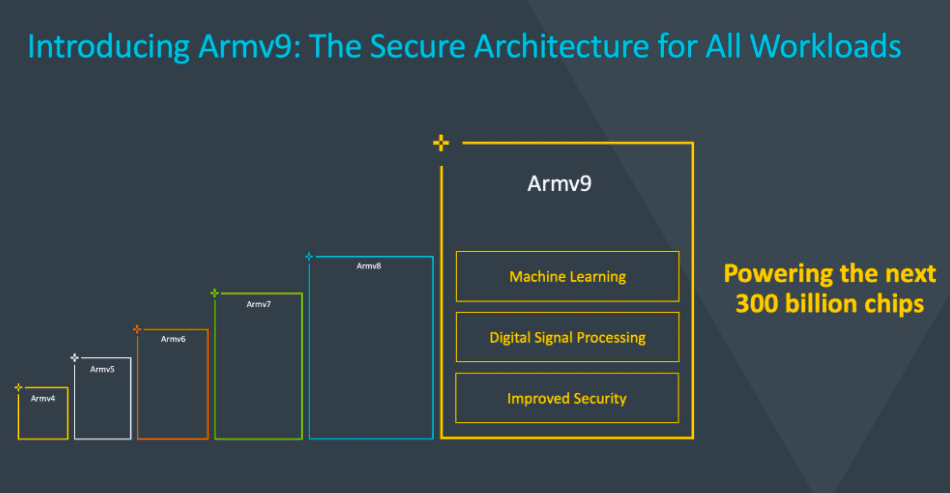 "I am confident that every bit of digitally shared data will soon be securely processed on Arm-based technology at some point in its life, either at the end point, in the digital networks, or the cloud," said Segars. "That simple truth ties our future to the future of computing."
Arm particularly wants to focus on systems that are designed specifically for their purpose. According to Arm's Richard Grisenthwaite, the architecture serves to bridge the gap between hardware and software while providing standardisation. The company wants to use the Armv9 architecture in all its processors, from the smallest microcontrollers to the largest server processors.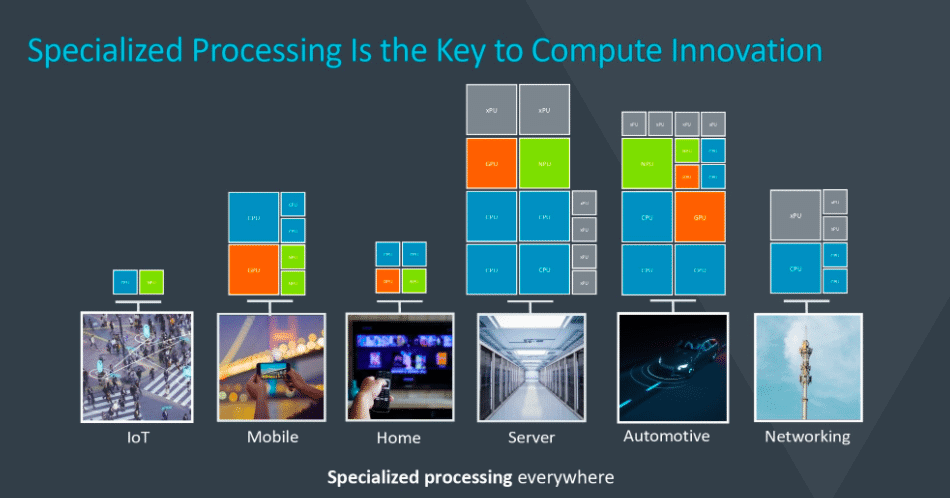 Cooperation with Nvidia
During the announcement of the new architecture, Arm also briefly discussed the possible acquisition of Arm by Nvidia. Segars stressed that the acquisition would not lead to a change of Arm's business model.
Related: Why the acquisition of ARM by Nvidia should be prohibited
"The combination of Arm's compute platform and ecosystem with Nvidia's deep expertise in artificial intelligence will create the world's leading computing company for the age of AI," Segars said. "This combination will bolster our R&D capability, and lead to new and exciting products that will propel Arm's vision. Specialized processing built on the economics, design freedom and accessibility are advantages of our ubiquitous computing platform, enabling our partners to deliver best in class solutions across all markets."