IPv6 is still anywhere from 5 years to a decade away from hitting the mainstream, according to Gartner. It will be a while before it can reach the plateau of productivity and remains a technology that is still being used by early adopters (early mainstream).
The analyst firm reported this in its 2021 Hype Cycle for Enterprise Networking, published sometime last week.
IPv6's potential migration benefits have a 'low' rating, which would explain why it will take a while to go mainstream. Presently, IPv4 remains perfectly capable, giving users no reason to move.
The Gartner Hype Cycle
The graph looks like this: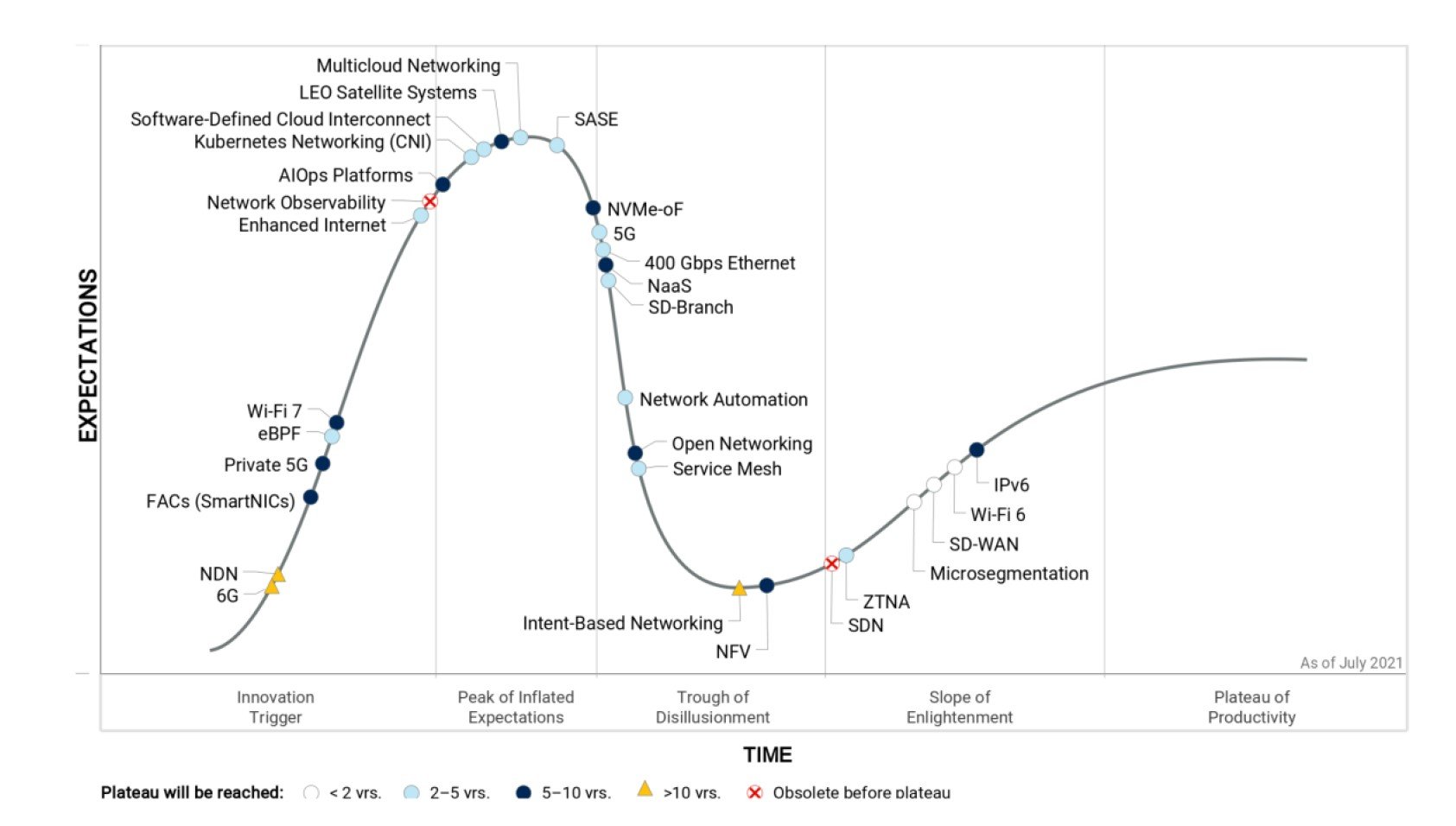 Let's break it down, especially the six new items Gartner added to the cycle:
6G – We are still deploying 5G with 6G remaining theoretical (no deployments envisioned before 2030.) Gartner advises keeping an eye on developments in the technology.
AIOps – Applying AI to network monitoring and management promises to deliver better services, including seeing issues faster than humans can and fixing them before anyone notices.
eBFP – The Extended Berkeley Packet Filter (eBFP) is an addition to the Linux Operating System kernel that allows users to run specific instruction sets in a sandbox inside the kernel. It could take a forefront position in Linux distributions because of its reliability and security applications.
NaaS – Vendors want to benefit from the network-as-a-service market, but Gartner cautions against buying, since it may be more expensive than procurement models, with negligible benefits.
Network observability – This was added to help buyers know that it is just another way of saying network monitoring, which vendors are trying to pass off as innovation, even though it isn't.
Private 5G – This is a replacement for standard LTE and is on 'tech to watch' as it will deliver wireless access cheaper than WiFi options. It will also power edge computing, edge AI for computer vision, and factory digital twins.
All in all, we have some way to go.