In December last year, Qualcomm launched its Qualcomm IoT Services Suite. Now, the company is ready to deploy vertical-specific IoT suites for more than 30 distinct markets. They encompass a range of industries and segments that include smart retail, smart homes, warehouse management, and more.
Being a chipmaker, Qualcomm's influence is in every segment of IoT in one way or another. Sanjeet Pandit, the senior director and global head of smart cities at the company said that the company is expanding which segments it reaches by going up the stack.
Expanding its influence
The services suites offer more than just Bluetooth, Wi-Fi, and 5G connectivity. Qualcomm has worked with industries to know the necessary hardware, software, and platforms needed to make IoT projects work.
The smart venues suite, for instance, could apply to a stadium, concert hall, or other venues of that type. They all have some things in common, including ticketing, food kiosks, crowd management, security, and janitorial services.
The Qualcomm suite provides pre-integrated, pre-certified hardware for every element of a smart venue, managed from a dashboard.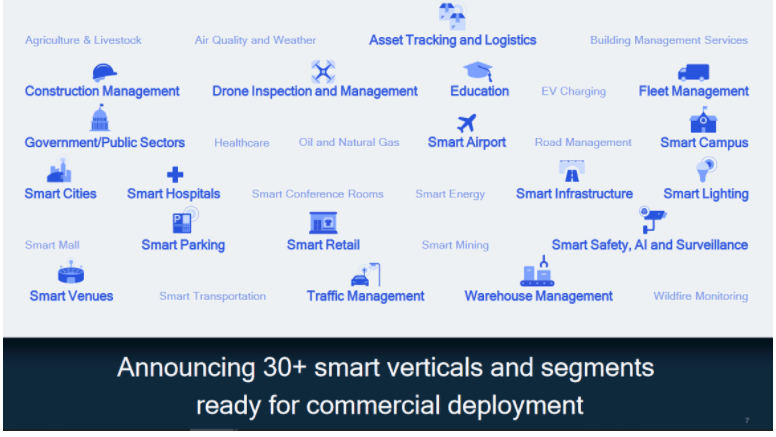 Other offerings
Qualcomm's offerings are meant to enhance safety, device management, tracking, and visibility into materials and workflows for the construction suite, among other goals. The specific focus is on managing devices that include thermal cameras and hard hats.
Pandit called this move the company's way of bringing all these "smarts" from different "ecosystem members" to create workflow automation in a private network and delivering an "end-to-end package."
Qualcomm also announced that in addition to vertical-specific offerings, it is improving its IoT Services Suite. The enhancements added are suitable for governments and organizations that may not have full-scale software development teams.