Venture capital investors in US tech companies disagree on the strategy that startups should follow now that the economy faces headwinds. This leads to a paradox between macroeconomic reality and practice, writes the Wall Street Journal.
US venture capitalists give startups mixed signals on what they should do in the coming period. Some venture capitalists advise startups to spend their income as quickly as possible. Others advise to reorganise in preparation for a strong recession, the Wall Street Journal said.
Paradox
According to the Wall Street Journal, the paradox illustrates the tension between macroeconomic reality and practice in Silicon Valley. The latter encourages startups and investors to invest income in order to achieve growth and revenue. At the same time, rising inflation, supply chain problems and the war in Ukraine create major economic challenges. A recession isn't unthinkable.
This paradox is made evident by the startups themselves. Although the number of layoffs at startups has been increasing since July, some companies take employees on luxury holidays and onboard large numbers of personnel.
Quarterly figures
The latest quarterly figures for investments illustrate the trend as well. In the second quarter of this year, the number of investments in US startups decreased by almost 25 percent compared to Q2 2021. However, the average investment amount was relatively high for all startup phases.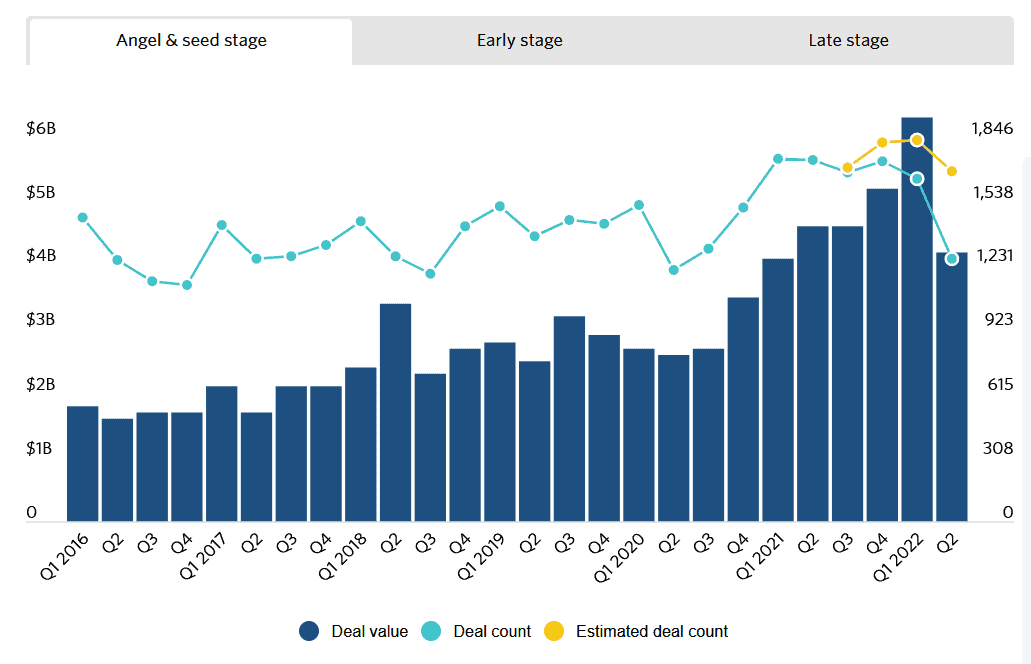 Private investors appear to be sitting on a mountain of cash. US private investors raised a total of €119 billion ($122 billion) in the past quarter. That's 87 percent more than the amount raised in all of 2021. The money is invested in a smaller number of startups, indicating that investors are increasingly critical of the companies they invest in.