Google Cloud is pulling the plug on its IoT Core service in mid-August 2023. Customers have one year to switch to an alternative.
Recently, Google Cloud announced that it will stop using IoT Core as of August 16, 2023. At the same time, customers of this service received an email with the announcement, TechCrunch reports.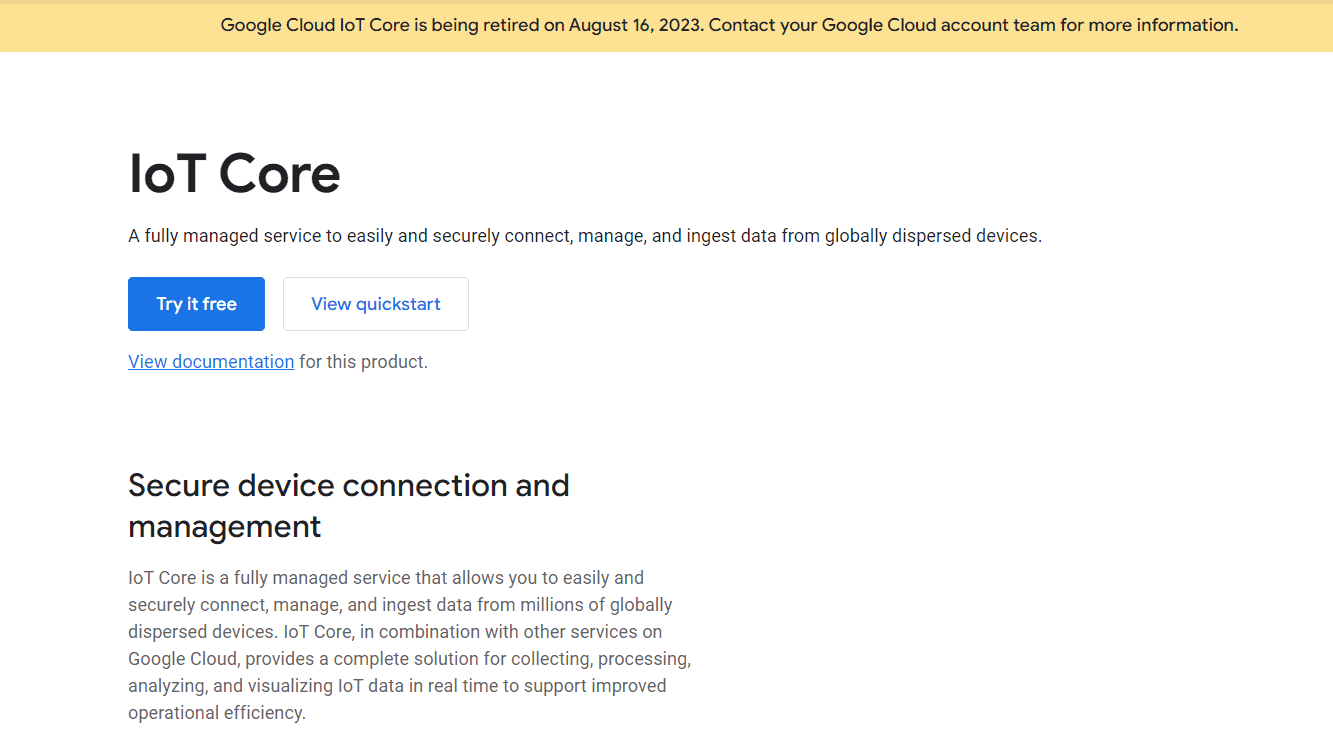 The main reason for the discontinuation is that Google believes partners can do better. Especially Google partners who really specialize in IoT applications and services.
Customer reactions
In the coming time, Google Cloud is going to help its current IoT Core customers to make the transition as easy as possible. Among other things, by providing them with migration options or alternative solutions. In addition, customers will be given a year to carry out the migration.
Not all customers are happy with the news, according to comments on user forums.
Possible alternatives
Google Cloud IoT Core customers can move on to equivalent services. Think of services that allow managing IoT devices via a cloud-based solution while collecting and analyzing all data running through those devices.
Also read: Google announces MITRE ATT&CK mappings for cloud security