Synergy Research Group analyzed the IT market of 2021. Microsoft wins big.
According to the market experts, Microsoft is today's highest-earning enterprise IT vendor. In 2021, the company managed to accumulate a whopping 106 billion euros ($120 billion) from its business divisions. IBM follows in second place. Amazon (AWS) is third, followed by Huawei in fourth and Cisco in fifth.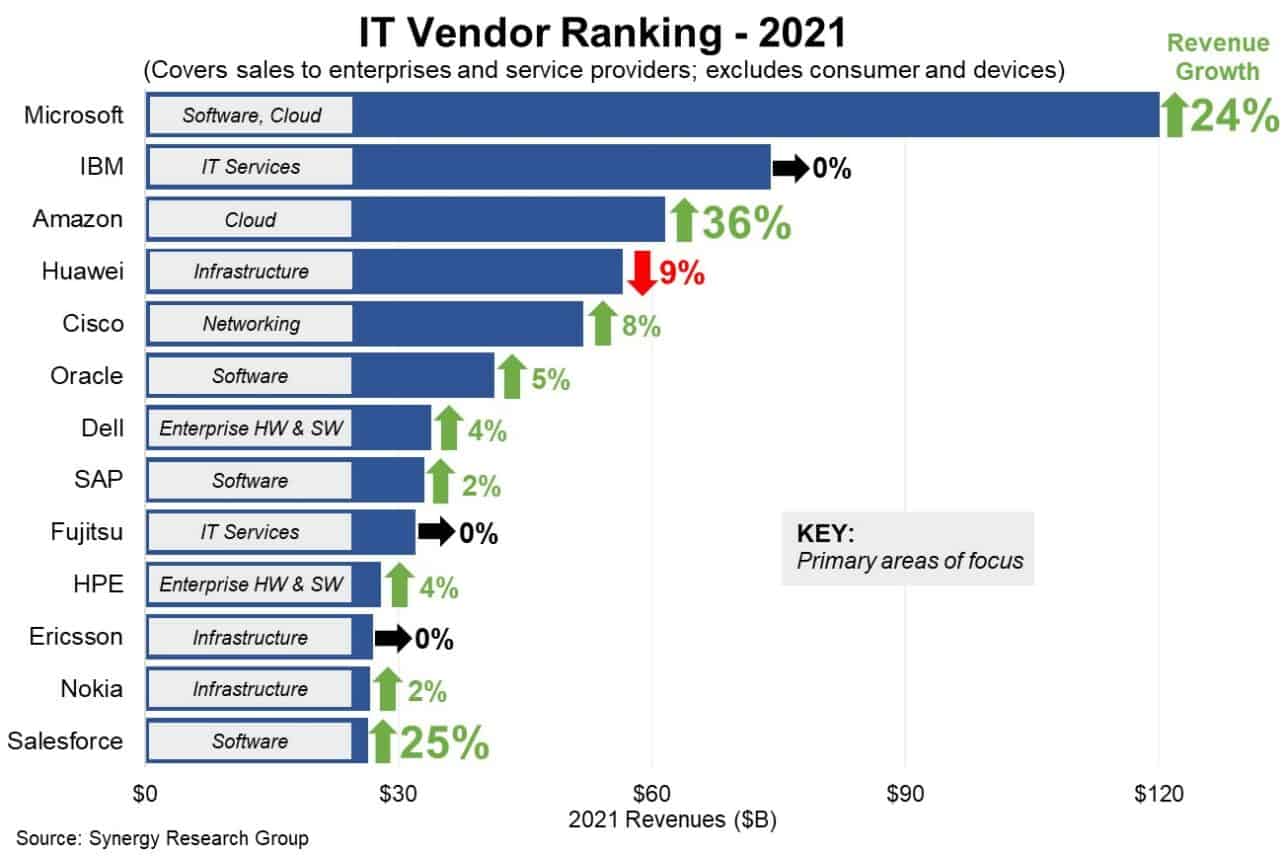 Revenue position
In terms of revenue growth, AWS was the absolute leader. The organization saw its revenue grow by 36 percent in 2021. Salesforce came in second with growth of 25 percent; Microsoft with 24 percent.
The only major IT player to see its revenue decline (-9 percent) was Huawei. Nokia's and Ericsson's sales remained fairly flat.
The researchers blame the various sanctions on Huawei for its decline in turnover. Huawei itself is unable to control the latter. Nokia and Ericsson's disappointing results are attributed to the fact that service providers and operators spent less on technology than large companies in the past year.
Popular and fast-growing market segments
Furthermore, the researchers observed the most popular and lucrative IT market segments. The report indicates cloud infrastructure services, collaboration services and enterprise SaaS products as the strongest. Data center infrastructure and corporate IT services were prominent as well.