Tech startups engaged in developing technology for logistics are seeing more and more investments. According to the Wall Street Journal, the increasing interest is due to a crisis faced by logistics organizations worldwide.
Research by the Wall Street Journal shows that the number of investments in tech startups providing technology for logistics and supply chains has increased significantly in the past year.
Increased investments
Based on data from analyst PitchBook Data, the newspaper notes that logistics tech startups raked in over 21 billion euros ($24.3 billion) in investments in the first three months of 2021 — more than half of the total amount raised in the entirety of 2020. Ultimately, the rise resulted in an increasing number of logistics tech startups gaining an estimated market value of more than $1 billion.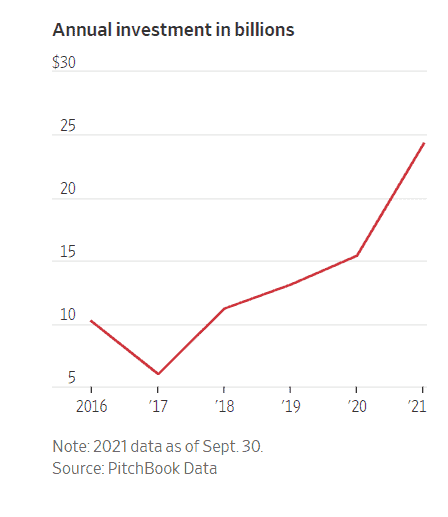 Logistics tech startups received investments from both private investment companies and major corporations. These include multinationals such as shipping company A.P. Moller-Maersk A/S and U.S. business conglomerate Koch Industries.
Logistics tech startups
The study further reveals that investments in logistics tech startups are mostly focused on companies working on tools for managing warehouses, matching cargo loads with transportation quality and finding the most cost-effective transportation routes.
Other tech startups attracting investors are firms developing tools for streamlining supply lines and improving distribution efficiency.
Drawback
The Wall Street Journal points out a drawback of the trend. Early investors in startups are less likely to exit because selling a 'unicorn' (label for companies with estimated values above $1 billion) is more difficult than selling a company with a lower evaluation. Monetizing their investment can prove difficult.