Twitter accounts of a large group of celebrities were hacked by cryptocurrency scammers. Among the victims were Elon Musk, Bill Gates, Barack Obama, Jeff Bezos and presidential candidate Joe Biden.
Not only celebrities fell victim to these hacks, but accounts of large companies such as Apple and Uber were also compromised. The hackers used these accounts to issue a tweet that called for Twitter followers to transfer any amount in bitcoin to a specific address, after which the company or person would double the amount.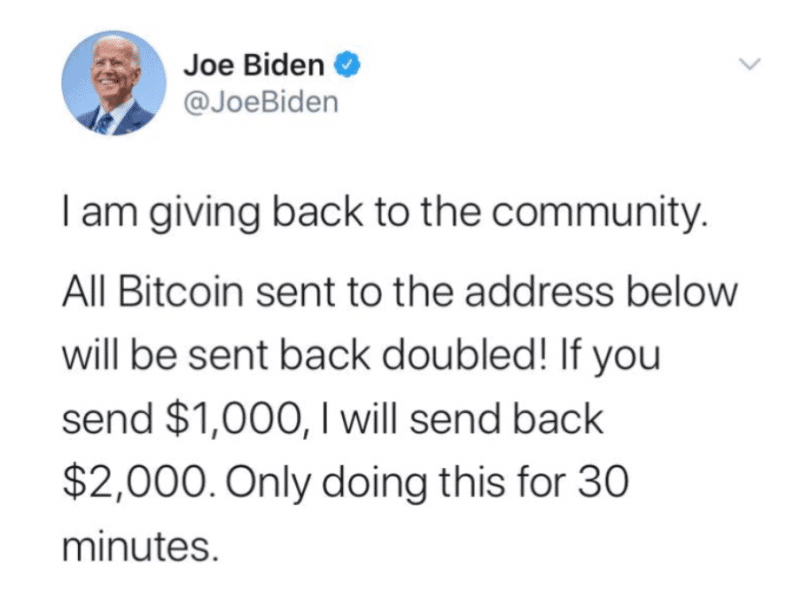 Twitter announced on Thursday that it had conducted extensive research into the hack and reached a single conclusion: the hackers must have gained access to the systems through social engineering by targeting employees who had access to these systems. After which the hackers chose to publish the crypto scam using several large (and prominent) accounts. Remarkably, many high-profile accounts were not hacked, such as the account of the United States President Donald Trump.
Purchased admin tool
In the meantime, Twitter has taken the necessary measures and is going to investigate its systems thoroughly. Sources involved in the hack have indicated that access to certain accounts could be purchased (possibly through a hacked account of a Twitter system admin). There are also rumours circulating that a Twitter employee with access to critical systems sold the access to the admin tool.