Cisco introduces the Secure Firewall 3100 Series. The firewalls feature a new architecture for securing hybrid work environments.
The physical firewall appliances are tailored toward the mid-range segment. Cisco specifically designed the firewalls to protect employees from both offices and remote locations.
The Cisco Secure Firewall 3100 Series has a variety of visibility and enforcement options. Administrators are able to manage the firewalls anytime and anywhere, be it in the cloud or on-premises. Integrated automation functionality reduces management costs.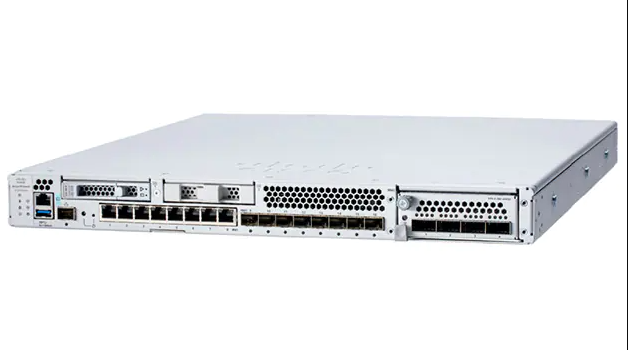 New architecture
Cisco implemented a completely new architecture that emphasises the processing of encrypted traffic. The firewalls feature a programmable gate array between the internal switch fabric and the x86 processor. The new component can quickly decode and encrypt data flows in the hardware environment.
Furthermore, the element doesn't rely on the main system bus or x86 processor power. Single-flow data throughput is fast, latency stays low.